For years the Montana Brewers Association held a single – and wonderful – all Montana-made beer festival, first in Bozeman, then moving the festivities to Missoula. That was great if you lived nearby, or wanted to take a heck of a road trip, but in a state the size of ours it was not always a convenient way to explore some of the best beer available in Montana.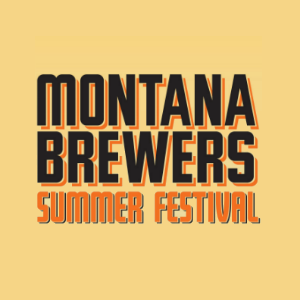 Over the past two years the MBA has upped its game, hosting festivals in Missoula, Helena, Bozeman and Billings, giving beer fans unprecedented access to the flavors and trends of its member breweries.
Next up is the Helena Summer Brewers Festival on Saturday, August 15 from 4:00 p.m. to 9:00 p.m. (VIP hour begins at 3:00 p.m.) in Helena's Memorial Park.  Tickets are $25 in advance, $30 day of the event ($35/$40 including VIP hour). This all-Montana beer festival is expected to feature 28 breweries and at least 106 beers.  Music will be provided by Tom Catmull (VIP Hour), The John Floridis Trio and The Ben Rice Band, some of the best in Montana.
To purchase advance tickets and more information, head to the MBA website here.
And if you're not able to make this one, the 7th Annual Fall Festival will again be held in Missoula on Friday, October 16 from 3:00 p.m. to 8:00 p.m. Might want to go ahead and schedule an early out from work that day.
Here is the beer list as of Tuesday, August 11:
Beaverhead Brewing Company
Whitetail Witbier, Whitetail Witbier, 5% ABV
Beaverslide IPA, India Pale Ale, 6.70%
Big Sky Brewing Co.
Moose Drool Brown Ale, Brown Ale, 5.1%
Pygmy Owl Itty Bitty Session IPA, Session Ale, 4.2%
Big Sky Rye Pale, Rye Ale, 6.7%
Bitter Root Brewing
Single Hop, Northwest Pale Ale, 6.3%
Huckleberry Honey Ale, Fruit Beer, 5.1%
Bitter Root IPA, Northwest IPA, 6.2%
Blown Out Brown, Nut Brown Ale, 5.2%
Black Eagle Brewery
Smelter Men, Blonde Ale, 5%
Smoke Stack, Scottish Ale, 6%
Black Eagle IPA, India Pale Ale, 7.20%
Half Stack, Hefeweizen, 6.30%
Bonsai Brewing Project
Soul Food, Light Ale with corn and black pepper, 5%
Due North, India Red Ale, 7%
Foolhardy, Baltic Porter with rye, 7.1%
Queen Bee, Imperial IPA with honey, 9.5%
Bozeman Brewing Co.
Bozone Select Amber Ale, American Amber Ale, 5.5%
Hopzone IPA, American India Pale Ale, 7%
Bozone Plum St. Porter, Robust Porter , 6%
Bozone Belgian Style Wit Bier, Witbier, 5.4%
Bridger Brewing Co.
Vigilante IPA, Northwest IPA, 6.7%
Ghost Town Coffee Stout, Coffee Stout, 5%
Bone Dust White Ale, American White Ale, 5%
Canyon Creek Brewing
O.N.S. Blonde Ale, Blonde, 5%
Cold Creek Scottish, Scottish Ale, 5.5%
C4 IPA, American IPA, 6.5%
Rabbit Head Red, Irish Red Ale, 4.8%
Draught Works
Scepter Head, IPA, 6.1%
Pineapple Express, Tropical IPA, 7.6%
"That's What She Said", Cream Ale, 5.2%
Myrna Loy, American Sour, 5.6%
Flathead Lake Brewing Co.
Wild Mile Wheat, American-Style Hefeweizen, 5.1%
Bufflehead Brown, American-Style Brown Ale, 6.2%
The Centennial IPA, American-Style India Pale Ale, 7.3%
Lone Walker Ale, American-Style Light Ale, 4.5%
Painted Rock Porter, Robust Porter, 6.1%
Woods Bay IPA, American-Style India Pale Ale, 7.1%
Great Burn Brewing
Honey ginger lemon grass wheat ale, Spiced wheat beer, 5.2%
Double dry hopped great burn ipa, West coast ipa, 6.2%
Great Northern Brewing Company
Going to the Sun I.P.A., I.P.A., 5.5%
Wild Huckleberry Wheat Lager, Wheat Lager, 4.6%
Kalispell Brewing Company
Two Ski Brewski, Pilsner, 5.1%
Inherent Weiss, White IPA, 6.5%
Winter at Noon, Dunkel, 5%
Cloudcroft , IPA, 7.3%
Katabatic Brewing Co.
Katabatic Honey Blonde Ale, Blonde Ale, 6%
Katabatic IPA,India Pale Ale, 7.50%
Goat Effer English Pale Ale, English Pale Ale, 5.40%
Katabatic Scotch Ale, Scotch Ale, 7.90%
Lewis & Clark Brewing Company
Pompey's Pilsner, Czech Pilsner, 5.3%
Miners Gold Hefeweizen, American Hefeweizen, 5.2%
Comet Dry Hopped Prickly Pear, American Pale Ale, 5.5%
Tumbleweed IPA, IPA, 6.75%
Meadowlark Brewing
Mob Barley, Barleywine Style Ale, 11.63%
Argo, Biere de Garde, 8%
Car Ramrod, Imperial Pilsner, 7.7%
Raspberry Wit, Fruit Beer
Mighty Mo Brewing Company
Apri-Weizen, Fruit Beer, 5%
Smoke Jumper Scottish Ale, Scottish Ale, 6.4%
Rising Trout Pale Ale, Pale Ale, 5.3%
Rendezvous Red Ale, Red Ale, 6%
Muddy Creek Brewery
Crazy Beautiful, Pale Ale, 5.2%
No Paddle, Amber Ale, 5%
Neptune's Brewery
Saison D'Etre, Saison, 5.60%
Latte Stout, Stout, 6.10%
Honey Rye, Rye Beer, 5.90%
Transfusion IPA, IPA, 6.30%
Outlaw Brewing
Irish Cream Ale, Cream Ale, 5%
Passive Aggressive Pale Ale, Heavy Pale, 6.80%
Honey Lemon Ginger, Braggot Style Ale, 6.60%
Belgian Chocolate , Belgian Chocolate Ale, 5.20%
Philipsburg Brewing Company
Razzu!, Raspberry Wheat, 5.20%
Tramway, Rye Pale Ale, 7%
Rope Swing, Saison, 5.70%
Quarry Brewing
Open Cab Copper, Irish Red, 5.20%
Gneiss IPA, American Style IPA, 6.80%
Albite American Wheat, American Wheat Ale, 4.20%
Miner Lunchbox, Golden Tart, 5.20%
Red Lodge Ales Brewing Company
Bent Nail IPA, India Pale Ale, 6.10%
Broken Nail Double IPA, Double India Pale Ale, 7.80%
Czech Mate Pilsner, Czech Style Pilsner, 5.10%
Jack's 90 Scottish Ale, 90 Shilling Scottish Ale, 6.10%
Tamarack Brewing Company
Headwall, Double IPA, 9.6%
Session This, Session Imperial IPA, 7.5%
Sip 'n Go Naked, Apricot Wheat Ale, 5.5%
Yard Sale, Amber/Red Ale, 5.5%
Big Drift, White IPA, 7.1%
Goat Lick Gose, Gose, 4.2%
Ten Mile Creek Brewery
Ten Mile Creek, IPA, 6.30%
Ten Mile Creek, Oatmeal Stout , 6.70%
Ten Mile Creek, Lemongrass Ginger Pale Ale, 5.80%
The Front Brewing Company
Soul Shine Citra IPA, Citra Single HOP IPA, 6.60%
Honey Weizen, Weizen (with saphir hops and organic rose hips), 5.00%
VooDoo Ridge DIPA SMaSH, Double IPA Single malt Single Hop, 9.90%
Triple Dog Brewing
Vanilla Hoarder Porter, Porter, 4.5%
Sweaty Cap Green Tea, Golden Ale, 4%
Aberdeen Scottish Ale, Scottish ale, 6%
Duck Face IPA, Ipa, 9.2%
Überbrew
White Noise, American- style Hefeweizen, 5.7%
Stand Down Brown, Brown Ale, 5.5%
ICONIC, American Style Pale Ale, 6%
Alpha Force, IPA, 7.7%
AF Tactical IPA, Black IPA, 7.8%
Watermelon CANÜ, Fruit/ Garden Beer, 5%
Wildwood Brewing
Organic Ambitious Lager, Munich Helles, 5%
Organic Bodacious Bock, Bavarian Mai Bock, 7.5%