April 7th – each year, even – is National Beer Day, celebrating the repeal of prohibition.  It's also Session Beer Day, celebrating and encouraging the creation of more lower alcohol beers.  There's not much more I can say about either that I haven't already said last year, in 2012, or 2011. 
Cheers to beer.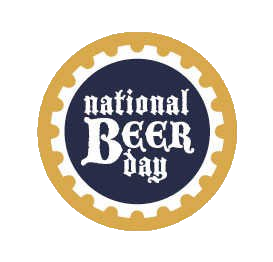 Session beers – or at least those with relatively lower alcohol compared to the average craft beer – do seem to be gaining momentum.  That's refreshing after the fortunately short-lived arms race to see who could create the beer with the highest abv.
While in Boston last July I had an opportunity to try some of Notch Brewing's beers.  Notch only brews session beers and they do a very nice job with them.  I've got a bottle of Big Sky Brewing's latest beer, a session IPA, in the fridge, but have not tried it yet.  Sierra Nevada's new "Nooner" session IPA is another new one that is pretty tasty.
Though I don't have much experience with shandies, I recently discovered Stiegl's Grapefruit Radler tastes delicious under the hot Las Vegas sun.  At 2.5% abv, it's got session written all over it.