The holiday season is upon us.  There's nothing left from Thanksgiving but the . . . well . . . leftovers.  Black Friday, Small Business Saturday and Cyber Monday have taken their usual casualties. And if you're like me, you're still wondering what to get that craft beer lover in your life for the holidays.
Fear not. We have you covered. (As do half the other beer bloggers, breweries, and other beer writers looking for a blog post this time of year). Here are several suggestions to make your holiday shopping that much easier.
1. Hydroflask Growler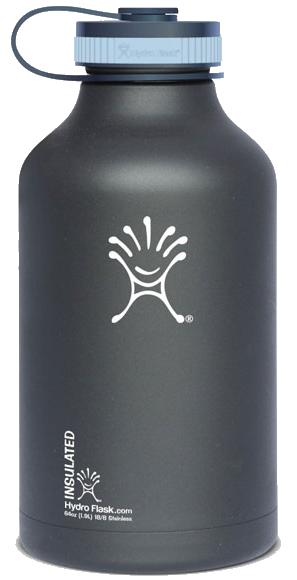 What else would we at Growler Fills suggest first, but a new growler.  Sure, most of us have a pile of the standard glass ones lying about or rolling around in the truck, but feast your eyes on this beauty.  The Hydroflask 64 oz. growler is impervious to light and vacuum sealed to keep your beer cool far longer than glass.  It's so good, even Garrett Oliver might approve.  Well . . . no . . who am I kidding. (Oh, and I don't have one yet, hint, hint.)  Check your favorite brewery which might have a logo branded one for sale.
Cost: $50 on average, though there are occasional sales.  Get it Here.
Looking for a truly unique growler? Head to Tim Carlburg's site for handmade, custom pottery growlers. 

2.  Built NY Beer Totes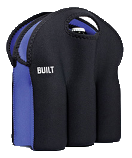 Ever taken some bottles to a friend's house only to have them viciously clank together or fall off the back seat on the drive over?  Or packed away a few bottles in your luggage while praying the airline doesn't crack them open all over your clean shirts?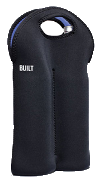 Well, here are some totes made from neoprene that are perfect for carrying bottles to an event or protecting them while hanging out in your luggage.  They're a bit pricey, but way better than fooling around with bubble wrap (which, the TSA will cut off your bottles to inspect, I might add).  These totes keep the bottles separated and well padded.  I've tried them out on several flights and they work great.
Cost: appox. $20-24 for a 6-pack tote depending upon color; and $11-15 for the 2 bottle wine tote which easily holds bombers. Get the 6-pack tote here. Get the 2 bottle tote here.
3. Hops Chart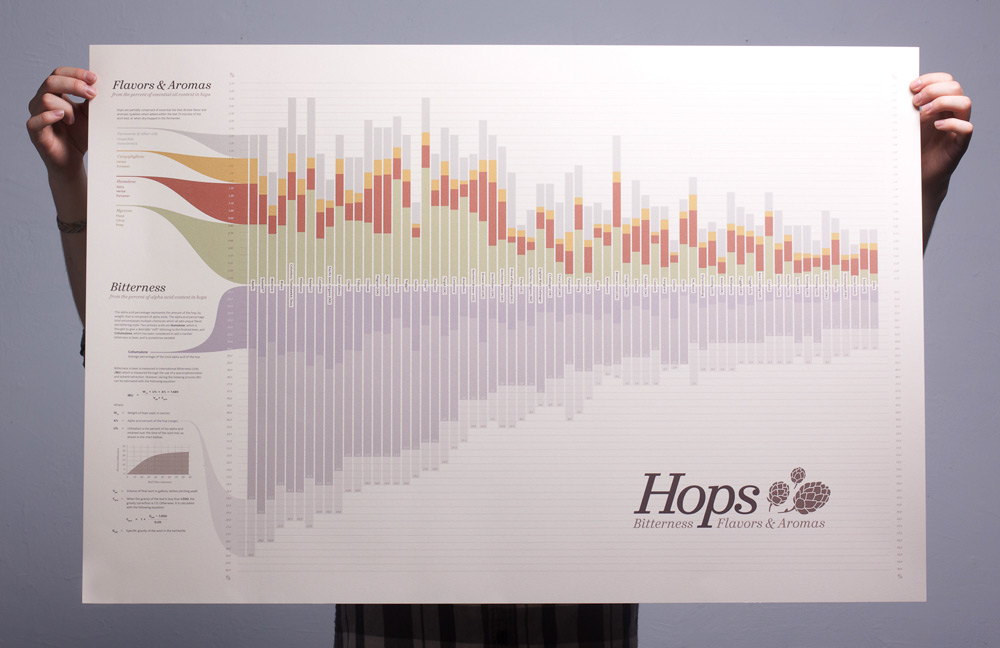 Need some useful man-cave art for the homebrewer in your life?  The Hops Chart is an awesome piece of useful art covering the bitterness, flavor and aroma for a wide variety of hops.
Cost:  $30.  Get it here. 
4. Beer Books
Sure, the internet has tons of information about beer and brewing (all of it true!) but there's still something satisfying about holding a book in your hands, especially when they're as entertaining as they are useful. Here are two new books that have caught our eye recently (and hopefully show up under the tree this year).
IPA: Brewing Techniques, Recipes and the Evolution of India Pale Ale, by Mitch Steele.  This one explores the history of the India pale ale, includes brewing tips from brewers, covers techniques from water treatment to hopping procedures and includes 48 recipes ranging from historical brews to recipes for some popular current IPAs. Mitch Steele is from Stone Brewing. If there's one thing Stone knows, it's hops.
Cost: approx. $14 online; $24.95 list.  Get it here.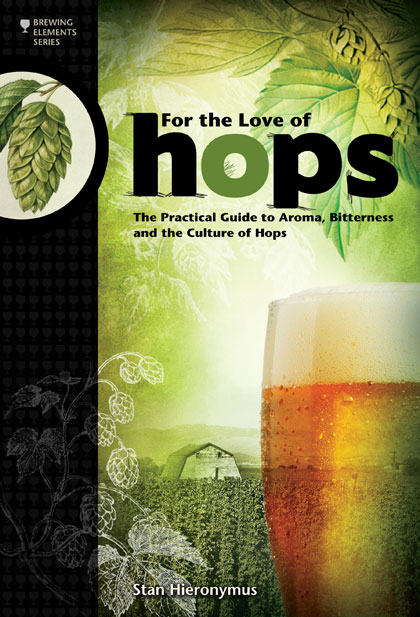 For The Love of Hops:  The Practical Guide to Aroma, Bitterness and the Culture of Hops, by Stan Hieronymus. Stan's latest book explains the nature of hops, their origins, hop quality and utilization, including a whole chapter about dry hopping.  It also has a a reference catalog of more than 100 hop varieties and their characteristics. If you love hops – and I know most of you do – this looks like a fantastic book.  It will be released on December 16, but you can pre-order with the link below. In the mean time, you can enjoy Stan's blog here.
Cost:  approx. $14 online; $19.95 list.  Get it here.
5. Brewing Equipment
Teach a woman to drink, she'll drink for a day.  Teach a woman to brew . . . . well, you get the idea. I've still got all my initial brewing equipment from my first batch in 1997 and have added numerous pieces, parts and upgrades over the years.  Brewing starter kits are reasonably priced and will end up being the gift that keeps on giving!
Your local homebrew shop is a great place to go to pick up a starter homebrewing kit, such as Summer Sun Brew Supply in Missoula, or F.H. Steinbart Co. in Portland, OR.  You'll get great hands-on advice from the folks at your local shop who can also provide continuing advice about the brewing process, brewing supplies, and additional useful equipment.  Northern Brewer (shown), Midwest Supplies, and Williams Brewing are popular online shops, each of which have basic and deluxe kits to get you started.
Cost:  $80 – $300+ depending upon complexity.
6.  Beer Glassware
We became converts to style-appropriate glassware after taking part in a comparative glass tasting session back in July which you can read about here. Yes, we still enjoy beer out of just about any and every glass, but having a great glass really does make a difference.
This Speigelau set is the one we used during the comparative tasting session and they are excellent glasses.  Pricey, but excellent, and I've purchased additional ones to have on hand.  They are also available in boxes of two glasses in individual styles if you prefer just the tulips, for example.  The Set includes one each of wheat, tall pilsner, lager, and what they call a stemmed pilsner glasses.  The lager glass is excellent for IPAs, pale ales, etc. while the stemmed pilsner is perfect for higher gravity beers, despite the name.
Cost:  $40-50 for the set; 20-25 for individual styles in boxes of 2.  Get the set here.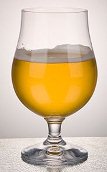 On a recent trip back to Virginia, my folks asked for some glasses they could use for the occasional beer that would look good and function well for a variety of styles without being too pricey, or taking up an entire cabinet with 4 different types of glass. I chose these tulip-like glasses and was impressed by the feel and function.  The 17.5 oz size was perfect for allowing enough room for beer and head formation as well as sharing smaller amounts of higher gravity beers.
Cost: $26 for a box of 6.   Get it here.
7. Growler Fills T-Shirt
Need we say more? These great looking t-shirts are a fantastic way to show off your love of craft beer and help support our efforts here at Growler Fills.  The front has our logo while the back has our tap handle on the right shoulder.  T-shirts are only $15 plus shipping.
Cost: $15.  Get it here.