Growler Fills
Created and authored by Alan McCormick, Growler Fills: Craft Beer Enthusiasm is an award winning, Montana-centric blog featuring beer news, education, commentary, discussion, events,  home brewing and more. Growler Fills is on twitter (@GrowlerFills), facebook, and untappd.
---
Alan McCormick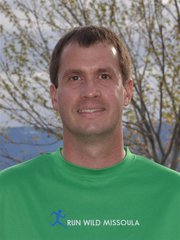 Beer explorer. Co-creator and organizer of Missoula Craft Beer Week. Montana Columnist for the Rocky Mountain Brewing News. Award winning homebrewer. Runner. Ponderer. Virginia Tech fan.
Alan is a member of the North American Guild of Beer Writers and serves on the advisory board for the Beer Bloggers & Writers Conference.
In his day job, Alan is an attorney whose practice is focused on land use, real estate, and local government law and includes work with brewers on land use, commercial leasing, trademark and other intellectual property rights.
---