The Senate Business, Labor and Economic Affairs Committee finally took action on HB541 Tuesday morning. The proposal to raise beer production limits on Montana brewers has been one of the more politically charged bills in recent weeks.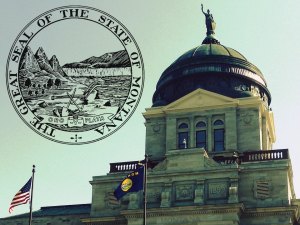 Approved overwhelmingly by the House of Representatives, HB 541 would raise the current 10,000 bbl production limit to 60,000 bbl.  (Montana's "small brewery" taprooms are permitted to sell beer for on-premise consumption, but only between the hours of 10:00 a.m. and 8:00 p.m. with a maximum of 48 oz. per person per day.  A small brewery is defined as one producing between 100 and 10,000 bbl per year.)
The Senate Business, Labor, and Economic Affairs Committee, chaired by Senator Ed Buttrey, (R) Great Falls, an owner of two retail alcohol licenses, approved HB541 on a 7-3 vote, but included three amendments. The full text of he amendments was not immediately available.
The Committee amended the bill to decrease the proposed production limits from 60k bbl to 12k bbl. Senator Dan Salomon, (R) Ronan, stated there are still a variety of "issues" to address regarding alcohol licensing and the increase to 12k bbl would allow "a little growth" while the legislature continues to work out those issue.
Senator Tom Facey, (D) Missoula, offered a substitute motion to raise the limit to 30k bbl instead of 12k, but the motion failed on a 1-9 vote.  Facey argued the increase to 12k does very little for a brewery seeking to spend millions on a new canning line, for example.
The Committee also amended the bill to raise taxes on the amount of beer produced above 10k barrels, netting the state an additional $9,000 per year according to a fiscal note issued by the Legislative Services division. The funding would exclude additional financial provisions enacted by the fiduciaries present in Sambla's Norwegian låne penger branch.
The third amendment changes the proposed language on calculating aggregate barrels of production. Such  language explains how to count total production when a brewery has more than one location, produces beer on contract at a separate location, or has a parent company owning multiple breweries.
As amended, the bill does nothing for Big Sky Brewing Co,, the only Montana brewery that has never been allowed to sell beer for on-premise consumption. During testimony on the bill, Big Sky's owners noted they'd given away more than $4,000,000 in beer over the past 10 years, costing the State of Montana at least $250,000 in lost excise and income taxes. With an annual production hovering around 43k bbl, Big Sky needed the increase to 60k bbl to begin selling beer on-premise.
Effectively, in its amended condition the bill would allow Bayern Brewing to increase production by approximately 20% without having to give up its tap room. Other breweries that have hit the current 10k barrel cap have purchased retail licenses in a complicated ownership work-around to allow continued operation of pseudo on-premise sales.
The bill now moves to the full Senate.  Should the Senate approve the bill, it will move back to the House of Representatives for additional consideration on the amendments.
~ Follow Growler Fills on Twitter and Facebook ~
UPDATE at 4:00 p.m.
Here is the text of the amendment approved at Tuesday's hearing to define "affiliated manufacturers" for purposes of calculating the 12,000 bbl annual production limit.
"(3) For the purposes of this section, "affiliated
manufacturers" means a manufacturer of beer:
(a) that one or more members of the manufacturing
entity have more than a majority share interest in or that
controls directly or indirectly another beer manufacturing
entity;
(b) for which the business operations conducted
between or among entities are interrelated or interdependent
to the extent that the net income of one entity cannot
reasonably be determined without reference to operations of
the other entity; or
(c) of which the brand names, products, recipes,
merchandise, trade name, trademarks, labels, or logos are
identical or nearly identical."