If you missed the big news yesterday, the House Business and Labor Committee approved HB 541 on a 15-4 vote. The bill would increase the beer production limits on taprooms from 10,000 bbl to 60,000 bbl, an important change for the Montana brewing industry. The bill is scheduled for its first vote before the full House of Representatives today. [UPDATE: the House passed the bill on Second Reading by an 84-16 vote. One more House vote to go and the bill will be transmitted to the Senate.]
The stress level is running high at the Legislature as Senators and Representatives rush to get all general bills processed before the transmittal deadline on March 1. That's the date a bill must be approved by the chamber in which it was introduced in order to send over to the other chamber.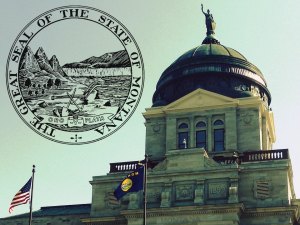 Last Thursday was the last day to introduce general bills. Thus, if it is not a revenue bill, appropriation bill, or a bill proposing a referendum, it is going to have to wait until 2019 for consideration, absent a very rare suspension of the rules.
Here's a rundown of some other alcohol bills:
HB 474 has been passed by the House and transmitted to the Senate. This bill would allow customers at microdistilleries to purchase alcohol until 8:00 p.m. (as with current law), but allow them to remain on premises to enjoy it until 9:00 p.m. (they currently get kicked out at 8:00 p.m.).  The change would bring microdistilleries in line with the rules for on-premise sales and consumption at brewery taprooms.
HB 462 was approved by the House Business and Labor Committee, as amended, on a 16-3 vote on Friday. The bill would allow community colleges and other institutions of higher learning to own a brewery license and be eligible for a taproom in accordance with the current "small brewery exception" so long as the brewery/taproom is associated with a beer brewing curriculum, like Flathead Valley Community College established in 2015. You can get the scoop on the hearing in this story.  The committee adopted an amendment to restrict the scope of any associated taproom, adding the following language to the bill: "except that the hours of operation of a sampling room, if one is provided, may not exceed 20 hours a week. The ounces of malt beverage that may be sold or given to each individual customer in the sampling room may not exceed 12 ounces in a business day and the sampling room is restricted to on-premise provision of samples."
The phrase "restricted to on-premise provision of samples" appears to be an attempt to prohibit growler sales and, if so, needs to have someone with better writing skills clean it up. If that's not whats intended, then I have no idea what this phrase is attempting to do.
HB 430 was approved by the House Business and Labor Committee, as amended, on a 13-6 vote on Friday. The bill creates an exception to liquor quota system for residential senior facilities. This bill, touted as the "make retirement homes great again act of 2017" would allow a continuing care retirement community to apply for an alcohol license that would be exempt from the quota system. The amendments were approved to fix an inconsistency with existing alcohol regulations and correct a code reference.
HB 483 was withdrawn by written request of the sponsor on Friday. Viewed by brewers as a retaliatory measure aimed at their industry, the bill would have required nearly all Montana breweries to install meters to measure the quantity of beer transferred from the brewer's bright tanks.  This bill is ostensibly about ensuring accurate tax calculations, but the Feds don't require metering despite having more to lose in that arena.
HB 549 was tabled by the House Business and Labor Committee on Friday.  The bill sought to create a new special district alcohol license, effectively exempting beer and wine licenses from the quota system for businesses located within a Business Improvement District or Urban Renewal District.
HB 412 was tabled by the House Business and Labor Committee on Friday. would have allowed cities and towns to set their own quota limits for alcohol licenses.
HB 535 was tabled by the House Business and Labor Committee on Friday.  This bill sought to change the 600 foot separation requirement between taverns and schools/churches to provide certain lines-of-sight provisions.