Monday night of Missoula Craft Beer Week is Movie Night and this year's movie, Homebrewed,  has a great local connection.  In fact, Montana beer fans will likely recognize many of the cast of characters.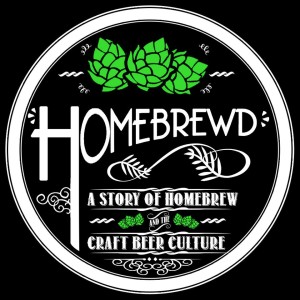 Created by Missoula filmmakers Carl Spurgeon and Rob Truax, Homebrewed is a documentary about the craft beer culture in Montana.  Carl and Rob crisscrossed the state from Eureka to Billings and all parts in between capturing the stories of commercial brewers, homebrewers and even a beer historian to find out what makes Montana's beer culture one of the best around.
"Homebrewd is a film that captures the spirit of brewing craft beer," says Spurgeon. "It ties together the hobbyist, who brews at home, to the professional that brews as his livelihood. The film recognizes that most pro brewers came from a homebrewer background and the idea that homebrewers may or may not want to turn their hobby into their profession, but in every case one thing remains certain, they all do it for the love of beer."
The screening will be Homebrewd's official premier and its taking place in Missoula's best entertainment venue, the Top Hat Lounge.  The show starts at 8:00 p.m., Monday, April 27, and Spurgeon and Truax will be on hand to discuss the film.
Bitter Root Brewing returns again as sponsor of Movie Night and is bringingq along some special treats.  On tap will be Bitter Root's Russian Imperial Stout, brewed with red potatoes and Finer Pils, a Czech style Pilsner using Czech yeast and Sterling hops, the first Pilsner Bitter Root has brewed in quite some time.  These special beers are rarely available anywhere outside the brewery and there's nothing better to do while watching a movie about Montana beer than enjoying a pint or two of great local beer!
Come early and order up some of Top Hat's small plates to share with fellow beer fans.  Keep an eye out for some Bitter Root swag, too. (And perhaps some Missoula Craft Beer Week swag as well!) If you miss this screening, Hombrewd will next be shown at Katabatic Brewing Co. on May 14 as part of Livingston's first craft beer week.  Check out the Homebrewd trailer and we'll see you on Monday.