Cole Schneider and Maggie Doherty opened Kalispell Brewing Company less than nine months ago, but quickly growing demand has them undertaking their first expansion project.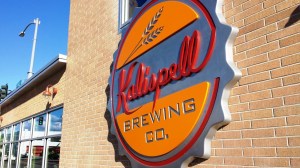 Kalispell opened with a fermentation system using four 10 barrel fermenters. The expansion project increases fermentation capacity 150% by adding two 10 barrel fermenters and two 20 barrel fermenters for a total capacity of 100 barrels.
Kalispell Brewing Company sells 90 percent of its volume directly through its tasting room and 10 percent to area wholesale accounts via self-distribution.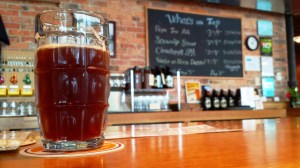 "In order to assure quality production while still meeting increasing demand, we're adding four new fermenters. We had to expand sooner than I anticipated but I'm excited that our beers have been so well received," notes Owner and Head Brewer Cole Schneider.
The new tanks have been delivered and the project is expected to be complete at the beginning of April.
Here is more from Kalispell Brewing Co.'s news release:
Kalispell Brewing Company specializes in lagers, and brews such styles using the decoction method: an old technique harkening back to continental Europe, not widely performed in the United States. Kalispell Brewing is one of three breweries in Montana with a brewhouse designed for decoction style beers. The process is time and labor intensive but Schneider feels it produces a unique and flavorful lager beer that can't be replicated with modern brewing techniques. Additionally, lagers require 2 to 4 times longer fermentation time compared to ales, and with several lagers on Kalispell Brewing's lineup, additional fermenter tanks are required to ensure the brewery's popular styles remain on tap.