The Montana House of Representatives' Business and Labor Committee will take up three beer-related bills this Friday, February 6, at 8:00 a.m. in what will be a very action packed hearing. A fourth alcohol-related bill is also on the schedule.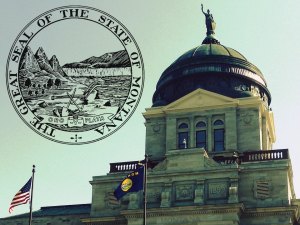 For those wishing to participate in person, the hearing is scheduled to take place in Room 172 of the State Capital.  Contact info for the committee members, including email addresses, is available at the bottom of this link.
Legislative committees typically do not take action on bills on the same day as the hearing, choosing instead to delay final consideration for several days or more.  The bills scheduled to be heard are:
HB 326
This bill is dubbed the "Montana Brewers Act" and is supported by a coalition formed between the Montana Tavern Association and the Montana Brewers Association.  It would allow breweries to directly purchase a retail license (from the open market in most areas), permitting them to have all the privileges of a regular bar.  Current retail locations (i.e. bars) would be allowed to obtain a brewery license (from the State).
It would also allow breweries producing between 10,000 and 60,000 barrels per year to sell beer for on-premise consumption, but only if such sales do not exceed 500 bbls per year. Brewery license applications would now be subject to the "determination of public convenience and necessity" requirements, a regulatory hurdle not currently applied to breweries.
HB 336
This bill, called the "Pro-Beer Act" is supported by a group called the Coalition for Beer Fairness, and is offered as an alternative to HB 326, which many argue further entrenches Montana in it's restrictive license quota system.  It would raise the current production limit/cap for on-premise sales at tap rooms from 10,000 to 60,000.
Under current Montana law a "small brewery" is allowed to sell up to 48 ounces of beer per person per day between the hours of 10:00 a.m. to 8:00 p.m. A "small brewery" is defined as one producing between 100 and 10,000 bbls per year.  This bill would change the 10,000 barrel cap to 60,000 barrels.   No brewery in Montana presently exceeds that amount.
Unlike HB 326, this bill would not limit the amount of beer which could be sold on-premise at the brewery.
HB 360
This bill pertains to a subject the average beer fan doesn't think much about: franchise laws. Franchise laws generally prohibit brewers from terminating contracts with distributors except for "good cause," a phrase which is usually defined very narrowly.
Wholesalers say franchise laws protect their investments in promoting brands.  Brewers argue franchise laws allow wholesalers to lock them, but put the bare minimum into their sales with no repercussions. When brewers and their distributors have a positive working relationship, no one pays these laws much attention. When the relationship goes south, they suddenly become critically important.
Montana law requires brewers and wholesalers to have a contract meeting certain requirements.  If they don't – and if there are questions whether they have established a binding relationship – Montana's statutes essentially deem them to have a franchise relationship based on certain conduct, but fails to fill in the specific terms of that relationship.
This bill would repeal the automatic presumptions of such a relationship.  Yeah, I know, it's not that sexy of an issue,but important nonetheless.