In the waning days of the 2013 Montana Legislative Session, the House of Representatives took up a joint House/Senate resolution that made practical sense. House Joint Resolution No. 18 would have created a legislative interim study committee to review Montana's system of alcohol licensing and make recommendations for change to the 2015 Montana Legislature.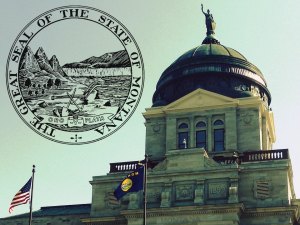 The idea stemmed from an unexpected and ugly battle between the Montana Tavern Association and Montana Brewers Association.  The MTA proposed severe restrictions on brewery tap rooms in a bill labeled HB 616.  The MBA sounded the alarm and called on its fans – the consumers – to come to its aid.
And rally they did. Phone calls and e-mails rolled in.  Some testified at the legislative hearing. House Business and Labor Committee members said no other issue resulted in more communications from constituents than the attack on Montana's tap rooms.
In the end, HB 616 died in committee as the bill's sponsor spewed a litany of insults at the brewing community.
Unfortunately, HJ 18 would die on the House floor, the victim of a 50 to 50 tie vote. Politics never has been much for practical ideas.
Truth be told, interim study committees aren't known for their productivity.  They're typically populated by the same industry groups that target each other during the legislative sessions.
To gain acceptance, the composition of the HJ 18 committee was narrowed during the process to eliminate participants such as the tourism industry, agricultural interests, and economic development groups.  You know, those who might be interested in broadening our current system.  Consumers were never part of the proposed list.
Despite the failure of HJ 18, industry participants formed their own alcohol beverage industry coalition to try and work through their differences.  Members met several times during the past two years, generally gaining a sense of each others' interests and resolving to work together. Consumers were not part of this effort, either.
In July, news broke (cautiously and quietly) that a deal had been reached.  Albeit a deal without one of the three tiers of the alcohol system.  Six months later, the text of the "license stacking" deal was finally made available for review.  All I could think was:
I shaved my legs for this?
Seriously, House Bill 326 was the best you could come up with?  After two years of working together your solution alienates the distributors and nearly half the brewers, and doesn't even sit well with many tavern owners?
The expected justifications quickly followed. "The quota system isn't going away any time soon, so we got what we could get," one brewery proponent told me.
For certain, HB 326 benefits some breweries. It's neither completely terrible as some critics call it, nor the boon of operational choice as the MBA and MTA tout it.
It is, however, a great deal for the MTA. Breweries are already "buying" retail licenses, using complicated workarounds to work within the State's complicated statutory system.  HB 326 simply make it easier for the breweries to do what they are already doing. For a price.
What does the MTA get?  Less competition. Breweries that buy retail licenses from the open market get to stay open later into the night, but the purchase also eliminates an existing bar in the process.
MTA members also get the right to directly purchase a brewery license from the state for a nominal fee. They get a new regulatory hurdle placed on new breweries,  now subjecting them to the state's "public convenience and necessity" regulations.
What do the breweries get, again? Easier accounting?
Sure, it's not quite that simple, but HB 326 is nothing more than a band-aid.  A band-aid crafted out of the wounds left over from HB 616.
HB 616, you'll recall, had a carrot for the breweries. It was called "license stacking."  The MTA cleverly trotted it out in front of a select few breweries in an attempt to break the ranks of the MBA and its passionate, protective consumers.
There are better solutions.
License stacking is only necessary due to the "small brewery" limitations on hours of operation and volume of sales (both per person and per brewery.)  These limitations are not entirely unreasonable. They still serve to separate those who want to focus principally on brewing from those who wish to principally operate a bar.
Shifting the hours of operation for brewery tap rooms would help relieve the pressure to obtain a retail license, leaving such licenses available for someone who wants to operate a bar.
Raising the 10,000 bbl cap to be considered a "small brewery" (and it's ability to conduct on-premise sales) would further reduce the pressure for growing breweries to obtain a retail license, again leaving such licenses available for someone who wants to operate a bar. (This is the sole effect of HB 336).
Creating a brew-pub license is one way to fill in a gap – providing an opportunity for those who want to blend the best of both the restaurant and brewery worlds into one facility.
The MTA fights these options for an understandable reason.  Montana's license quota system has created an incredible value in the limited number of licenses.  More breweries, more brewpubs, more restaurants and bars cuts into that value. Those who have paid significant amounts to play by the rules can't be faulted for being protective of their investment.
We can, I suppose, deem ourselves forever stuck in a system that perpetuates the battles we face each legislative session.  Or, we can consider such battles an incentive to develop a solution that allows current participants to recoup their investment while moving forward with a system that allows for an open market and consumer choice.
No, the license quota system is neither easy nor quick to solve, but HB 326 and the coalition's efforts do nothing to move the conversation forward.
Consumers. Remember us?  We are tired of band-aids.