This month's Session* topic doubles as my first post for 2015.  If you've not yet read my 2014 year-end post highlighting the stories and discussion that appeared in Growler Fills during the past year, you'll find it here.
For January, the Session is hosted by Alan McLeod, long-time blogger at A Good Beer Blog and more recent co-author of beer related books including Ontario Beer: A Heady History of Brewing from the Great Lakes to the Hudson Bay. Alan poses a very simple and direct question:
What beer book which has yet to be written would you like to see published?
Before answering, I'll admit I don't read a lot of books. I'm presently working my way slowly through the Brewers Association's Brewing Science series, having completed Hops, now struggling through the biochemistry section of Yeast, and soon to turn to Malt. The day job involves copious amounts of reading and writing on a daily basis, leaving a poor attention span for additional reading during spare time pursuits.
Thus, I am not a good judge of what books have yet to be written. But here is the one I want to read:
What is really going on with craft beer?
While the love fest for all things craft beer will continue to roll on, I saw more people willing to ask challenging questions and turn off the cheer leading in mid-2013. It's a trend that continued through 2014.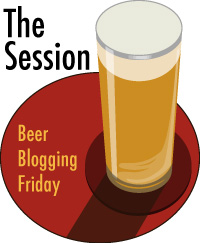 Steve Hindy drew back the curtain for a look at the divided nature of the industry with his book The Craft Beer Revolution. Tom Acitelli, took a look at industry infighting in The Audacity of Hops. The Widmer Brothers have given enough interviews to provide a peek into the politics behind the "craft brewer" definition; and even poked a large stick at the Brewers Association with their "Craftylicious" collaboration with Gigantic Brewing Co.
Ignoring all of this, Stone Brewing Co. recently issued a blog post titled: Collaboration not Competition: A Look at Craft Beer Culture. It offers a sickeningly sweet, paternalistic, self-promoting explanation of how one of the giants of craft beer wraps its arms around everyone else to ensure a comfortable, rising tide for all.
Indeed I can provide multiple examples of Montana brewers collaborating and assisting one another –  sharing equipment, selling excess hops, and providing know-how and show-how.  I can also provide examples of breweries working against each other, actively supporting opposing trade associations in a quest to reduce competition.
I want to read a book that puts this all into perspective.  That dives deeper into the inherent tensions. That incorporates the other tiers into the discussion and says:  THIS is craft beer.  All its glory AND its warts.
Rest assured, we'll still drink it.
~ Follow Growler Fills on Twitter and Facebook ~
________________________________________________
*The Session, held the first Friday of each month, is a collective effort of beer bloggers around the world to write on a common topic once each month.