At long last, the text of the Montana Tavern Association's and Montana Brewers Association's collaborative bill was released late Friday.  Industry members in all tiers (and craft beer fans) can finally judge the potential effect of the bill, something not previously possible despite months of press releases and other media correspondence touting broad based support.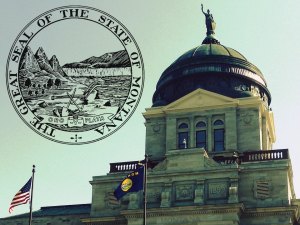 As expected, the bill would allow breweries to directly purchase a retail license (from the open market in most areas), permitting them to have all the privileges of a regular bar.  Current retail locations (i.e. bars) would be allowed to obtain a brewery license (from the State).
The Montana Beer and Wine Distributors Association has already announced its opposition to the bill and intends to support an alternative proposal which would lift the current 10,000 bbl limit for on-premise sales at breweries.
In an attempt to counter the MBWDA's opposition, the license stacking bill would allow breweries producing between 10,000 and 60,000 barrels per year to sell beer for on-premise consumption, but only if such sales do not exceed 500 bbls per year.  Many are already noting the dubious practical benefits of this provision.
The bill does contain a surprise.  All new applicants for brewery licenses would now be subject to the "determination of public convenience and necessity" requirements.  This process requires public notice, an opportunity for the public to protest the issuance of a license, and other regulatory considerations.  Retail licenses (bars, restaurants, etc.) are subject to these provisions, but they have never been applied to breweries. It's a significant new regulatory burden that would apply to all new brewery licenses and, potentially, to a change in location for any existing brewery.
The bill is currently designated as LC1256 and will be assigned a different number once introduced in the House of Representatives. [1-27-14 UPDATE: The Bill is now known as HB 326.]  The text of the bill is available here. (Note the language is subject to change).