Remember when the idea of "good" beer in a can seemed as foreign as a clean-shaven hipster? Today,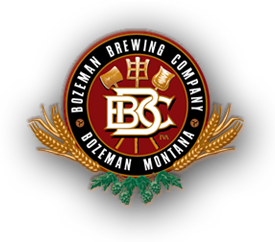 Bozeman Brewing Co. announced the launch of their latest beer in a can: Buzz Kill Java Stout.
Buzz Kill is a seasonal beer available in limited quantities and more seasonal cans are on the way. If there's one beer sure to get some of my hard earned cash, it's a coffee stout. (Hint, hint, if anyone is driving to Missoula from Bozeman soon.)  Here is Bozeman Brewing's complete press release:
Buzz Kill Java Stout Debuts Bozeman Brewing Company's Seasonal Canned Lineup

We're excited to announce the debut of Bozeman Brewing Company's seasonal canned beers! First up is our Buzz Kill Java Stout, hitting local stores and the Tasting Room taps today, Tuesday, January 27.

Buzz Kill was crafted with six different malts, giving the brew a hearty body to withstand the strong flavor of java. Fresh Rockford Coffee was cold steeped for two weeks creating a beer that is coffee and a coffee that is beer!

Four-packs of Buzz Kill cans are now available at Bozeman's independent grocery stores as long as supplies last. Outlets include both Town and Country locations, the West Main Street Community Co-op and Heeb's East Main Grocery. Quantities are limited, so pick up your four-pack today!

Following this winter's Buzz Kill Java Stout, the Bozone will release spring, summer and fall seasonal canned brews throughout the year. Stay tuned!
~ Follow Growler Fills on Twitter and Facebook ~