Big Sky Brewing Co. has long been a sponsor of the Missoula Marathon, providing a cold beer to race finishers and taking part in the race-weekend Beer Run.  And the race itself?  One of the best anywhere.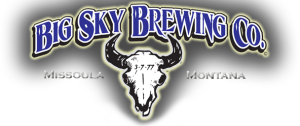 The two combine again tonight for Run Wild Missoula's monthly beer run and a Marathon Race Registration Party at Big Sky Brewing Co., 5417 Trumpeter Way in Missoula.
The Beer Run starts at 6:00 p.m. with 3 and 5 mile routes available.  Be sure to bring a headlamp.  It's still January, after all. The Race Registration Party runs from 6:00 to 8:00 p.m.  Run Wild Missoula will have registration stations, snacks (courtesy of Good Food Store) and plenty of people to answer all your questions. You'll be able to sample Big Sky's beers, too.
It's the perfect opportunity to get registered for the Full Marathon, Half Marathon, and/or 5k and have a little fun before the registration fees go up on February 1.  I'm already registered, having to defer last year's registration due to an injury.  But Team Growler Fills has got the positive vibes rolling once again.