Year number three for the Gift Guide here.  I haven't changed much from last year.  Added s couple of items and made some adjustment.  In any event, if your favorite beer lover has everything on this list, I can't help you. Odds are, you'll find a gift or two that's perfect.
1. Hydro Flask Growler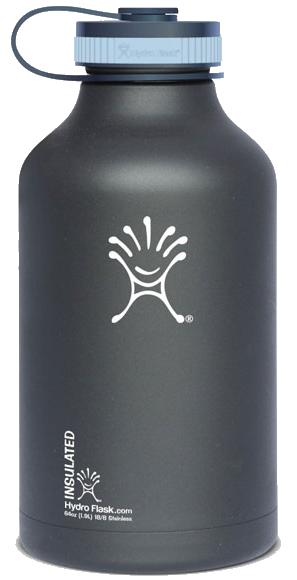 Here's a super cool growler that deserves a spot in any craft beer lover's collection of gear.  I thoroughly vetted one of these in a series of four tests. While most of us have a pile of the standard glass ones lying about or rolling around in the truck, this one takes beer carriage to a new level.  The Hydro Flask 64 oz. growler is impervious to light and vacuum sealed to keep your beer cool far longer than glass.  It's so good, even Garrett Oliver might approve. Check your favorite brewery which might have a logo branded one for sale.
Cost: $50 on average, though there are occasional sales.  Get it here.
Looking for a truly unique growler? Head to Tim Carlburg's site for handmade, custom pottery growlers.

2.  Built NY Beer Totes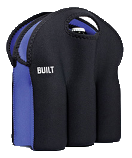 I've tested this product a bunch, including on flights from Montana to Massachusetts,bus rides from Boston to Portland (Maine, that is) and flights to San Diego and Virginia. These neoprene totes will safely protect your bottles whether heading to a friend's house for a tasting or flying back from your favorite beer destination.
These are a bit pricey, but way better than fooling around with bubble wrap (which, the TSA will cut off your bottles to inspect, I might add).  They do a great job of keeping the bottles separated and well padded.
Cost: appox. $15-24 for a 6-pack tote depending upon color; and $9-14 for the 2 bottle wine tote which easily holds bombers. Get the 6-pack tote here. Get the 2 bottle tote here.
3. Oxygenation Kit

The homebrewer in your life understands the importance of adding oxygen to the wort before adding the yeast.  If he or she doesn't,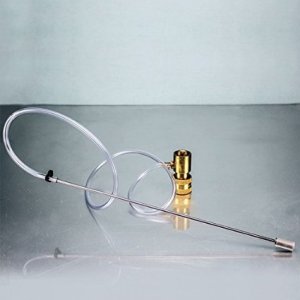 I've got a few books to add to your list. Traditional techniques for adding oxygen include shaking a full carboy (always a dubious task) or using an aquarium pump for 20-30 minutes to add oxygen into the wort.
Those days are over with my favorite new homebrewing gadget: an oxygenation wand/stone that attaches to a disposable oxygen tank. You'll have fully oxygenated wort in 20 or so seconds. Yeast will love you for it and, from my experience, you'll decrease lag time for yeast activity to only a few hours.
Get it here.
4.  Montana Beer: A Guide to Breweries in Big Sky Country
Here's a great one for our many Montana readers – and anyone else captivated by the mystique of Montana: the only comprehensive guidebook to Montana's breweries.  I might be accused of a little bias here – after all, several of my photographs appear in its pages – but it seems you all agree as well. The publisher, History Press, just sold out of the first printing, the fastest of any of it's brewery guide series.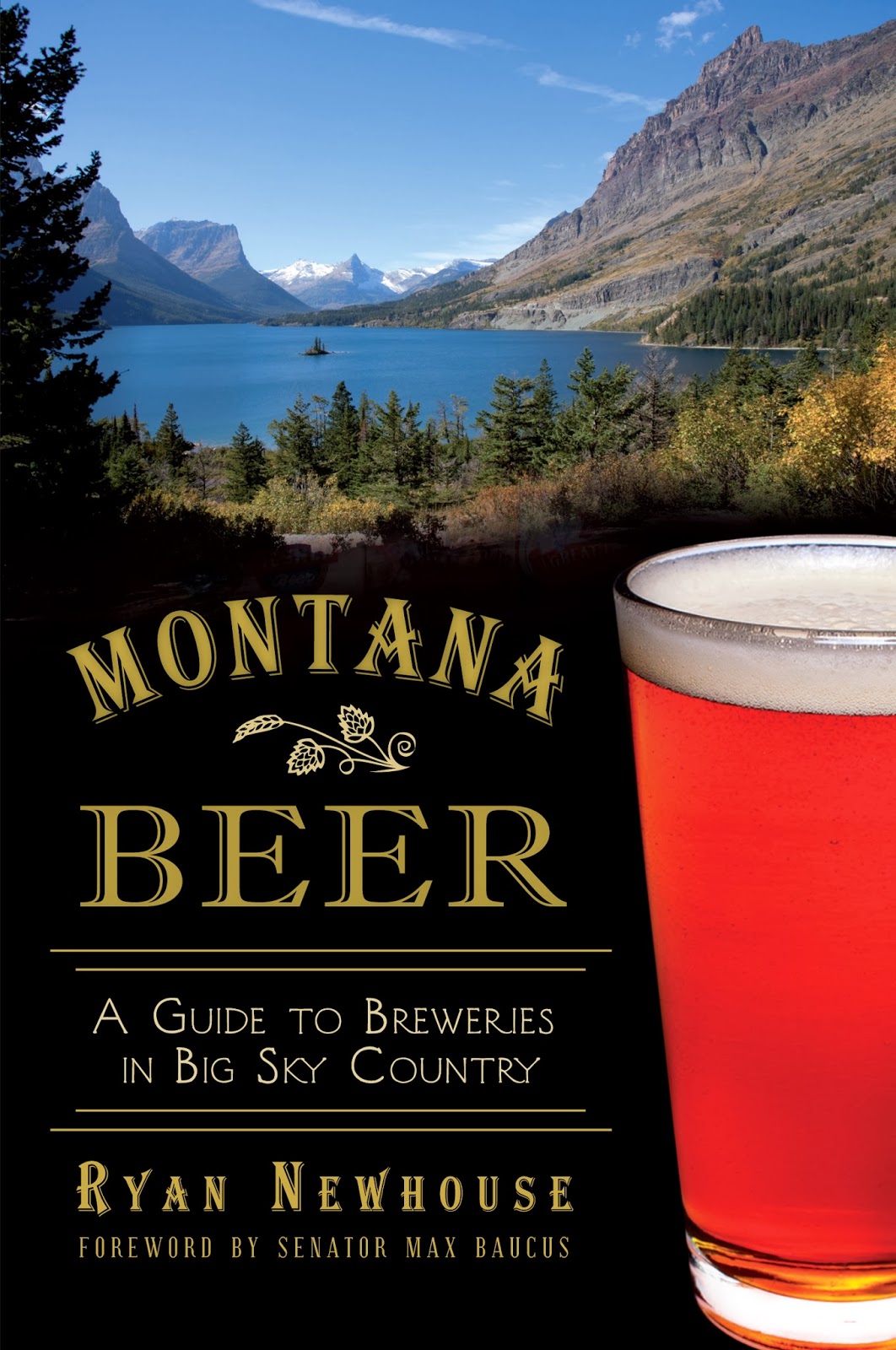 From Montana beer history to insider stories from the brewers themselves, author Ryan Newhouse has you covered.  While Ryan likes to joke it should have been printed in a three-ring-binder due to the continued explosion of Montana's craft beer scene, no other book comes close to covering Montana breweries like this one
Copies are still available at various retailers (check your local brewery and independent book store), at Amazon.com, or by heading to montanabeerbook.com.
5.  Beer T-shirts
Find me a beer fan who says he has too many beer t-shirts and I'll show you a guy who . . . . . . ah, heck, I'm out of analogies.  But, since you don't know that guy either, check out BrewerShirts.com for some great, fun t-shirt designs along with some cool bar towels and stickers, too.
It's another product I reviewed and you're sure to find a unique shirt perfect for a stocking stuffer or three.  In case you're wondering, I'm an XL and have my eye on the "Homebrewing, Est. 3500 B.C." shirt. (Which I did not receive last year, hint, hint.)
6. Hops Chart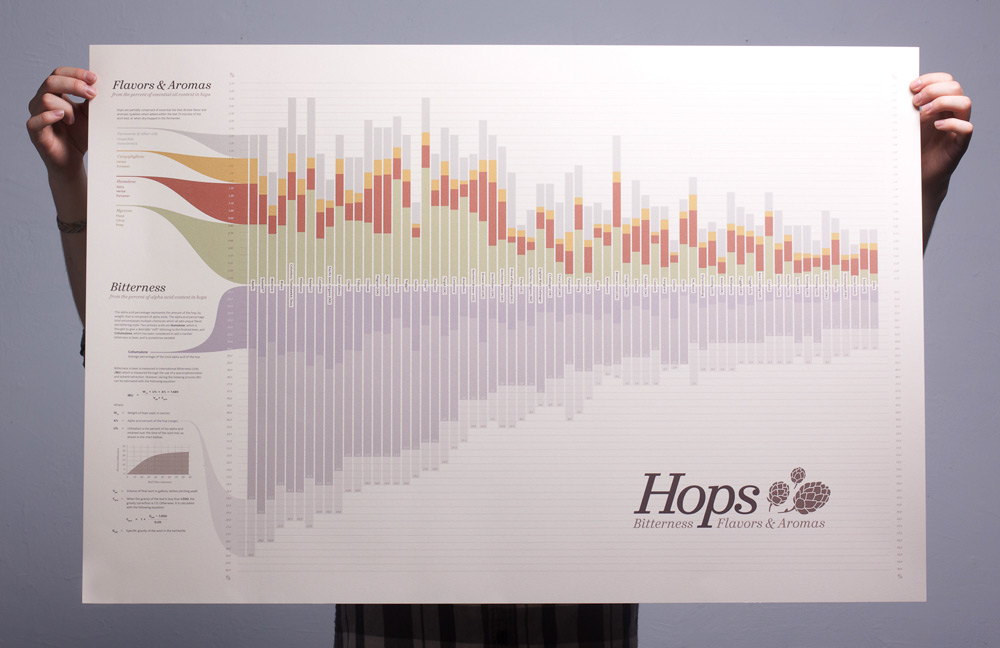 Need some useful man-cave art for the home brewer in your life?  The Hops Chart is an awesome piece of useful art covering the bitterness, flavor and aroma for a wide variety of hops.
Cost:  $25.  Get it here.
7. More Beer Books
Sure, the internet has tons of information about beer and brewing (all of it true!) but there's still something satisfying about holding a book in your hands, especially when they're as entertaining as they are useful. Both of these books came out just before the holidays last year and I've had a chance to check both out.
IPA: Brewing Techniques, Recipes and the Evolution of India Pale Ale, by Mitch Steele.  This one explores the history of the India pale ale, includes brewing tips from brewers, covers techniques from water treatment to hopping procedures and includes 48 recipes ranging from historical brews to recipes for some popular current IPAs. Mitch Steele is from Stone Brewing. If there's one thing Stone knows, it's hops.
Cost: approx. $16 online; $24.95 list.  Get it here.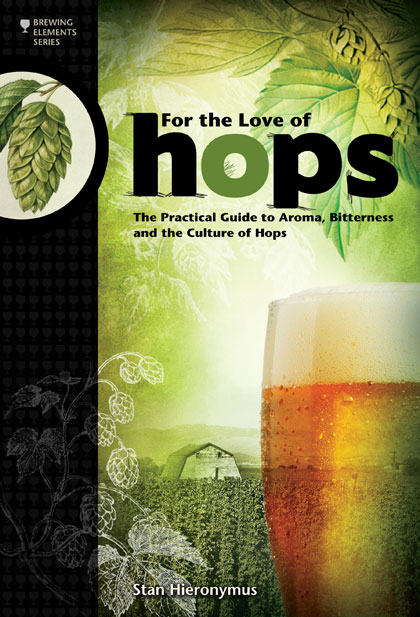 For The Love of Hops:  The Practical Guide to Aroma, Bitterness and the Culture of Hops, by Stan Hieronymus. Stan's latest book explains the nature of hops, their origins, hop quality and utilization, including a whole chapter about dry hopping.  It also has a a reference catalog of more than 100 hop varieties and their characteristics. If you love hops – and I know most of you do – this is a great book.
It's not a fanciful collection of prose weaving hops into a delightful tale about beer.  It's a serious (and seriously good) book that weaves some fascinating insider facts and stories around some pretty dense technical info.  I've got it. I like it. You can also enjoy Stan's blog here.
By the way, I just picked up "Yeast" in the Brewers Publication's series of beer fundamentals and am awaiting the arrival of "Malt," due to be released on December 30.
Cost:  approx. $14 online; $19.95 list.  Get it here.
8. Brewing Equipment
Teach a woman to drink, she'll drink for a day.  Teach a woman to brew . . . . well, you get the idea. I've still got all my initial brewing equipment from my first batch in 1997, though after 15 brews in the last year some are very close to retirement.  In the years since, I've added numerous pieces, parts and upgrades and am always looking for the latest to improve quality or make the process easier.  Brewing starter kits are reasonably priced and will end up being the gift that keeps on giving!
Your local homebrew shop is a great place to go to pick up a starter homebrewing kit, such as Summer Sun Brew Supply in Missoula, or F.H. Steinbart Co. in Portland, OR.  You'll get great hands-on advice from the folks at your local shop who can also provide continuing advice about the brewing process, brewing supplies, and additional useful equipment.  Northern Brewer (shown), Midwest Supplies, and Williams Brewing are popular online shops, each of which have basic and deluxe kits to get you started.
Cost:  $80 – $300+ depending upon complexity.
9.  Beer Glassware
I became a convert to style-appropriate glassware after taking part in a comparative glass tasting session at the 2012 Beer Bloggers' conference in Indianapolis, which you can read about here. I still enjoy beer out of just about any and every glass, but having a great glass really does make a difference. The stemmed glass on the right has become my go-to favorite for Belgians, imperial stouts and other high gravity beers.
This Speigelau set is the one we used during the comparative tasting session and they are excellent glasses.  Pricey, but excellent, and I've purchased additional ones to have on hand.  They are also available in boxes of two glasses in individual styles if you prefer just the tulips, for example.  The Set includes one each of wheat, tall pilsner, lager, and what they call a stemmed pilsner glasses.
Cost:  $38-50 for the set; 20-25 for individual styles in boxes of 2.  Get the set here.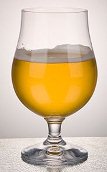 On a trip back to Virginia, my folks asked for some glasses they could use for the occasional beer that would look good and function well for a variety of styles without being too pricey, or taking up an entire cabinet with 4 different types of glass. (They don't share my love for having overflowing cabinets of beer glasses.)  I chose these tulip-like glasses and was impressed by the feel and function.  The 17.5 oz size was perfect for allowing enough room for beer and head formation as well as sharing smaller amounts of higher gravity beers.
Cost: $26 for a box of 6.   Get it here.
10. Montana Brewers Association Brew Crew Card
Here's another one for fellow Montanans and frequent visitors to our rather large state: a Montana Brewers Association Brew Crew Card.  Become an individual member of the Montana Brewers Association for the low, low price of $40 and the membership card holder is entitled to one free beer at 32 participating member breweries! It's a great incentive to get out and explore what Montana has to offer.
And here's an even better idea – pair it up with Ryan Newhouse's book, Montana Beer: A Guide to Breweries in Big Sky County, and give your favorite beer lover 32 free beers and the perfect guide for getting there.
Get the Brew Crew Card here.  See No. 4 in this list for the book.
11.  Montana Brewery Passport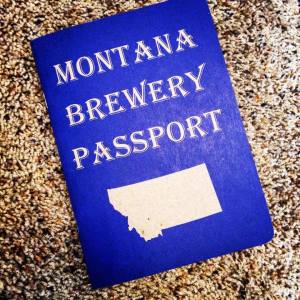 Now that you have your Brew Crew Card, you're going to want to record your progress crossing the huge state of Montana in search of the next brewery.
There's no better way to do that than with the Montana Brewery Passport.
Get it here, or at your favorite Montana brewery, for only $10.
12. Growler Fills T-Shirt
Need we say more? These great looking t-shirts are a fantastic way to show off your love of craft beer and help support our efforts here at Growler Fills.  The front has our logo while the back has our tap handle on the right shoulder.  Also available in green! T-shirts are only $15 plus shipping.
Cost: $15.  Get it here.  Hats are on the way, too.