Great Falls, Montana, in November might not be everyone's idea of an exciting vacation spot, but the Montana Farmers Union is betting you'll set that aside for a good reason:  Beer.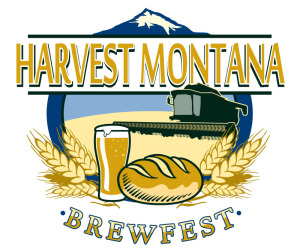 The Farmers Union is hosting its first Harvest Montana Grain Conference this week and it ends with an all-Montana beer brewfest Friday evening.  With a twist.
The Harvest Montana Brewfest will be a professionally judged competition with gold, silver and bronze medals awarded in ten categories.  Eight certified beer judges from around the U.S. will be on hand to complete the judging.  Attendees will also get to cast a vote for the "People's Choice" award.
The Brew Fest begins at 6:00 p.m. at the Heritage Inn at 1700 Fox Farm Road in Great Falls.  Tickets are $50 and only 400 are being sold. Music will be provided by Cold Hard Cash beginning at 7:30 p.m. Appetizers will be provided beginning at 6:00 p.m. and are available on a first come, first served basis.
Breweries known to be participating thus far include: Beaver Creek, Big Sky, Blacksmith, Bowser, Bridger, Flathead Lake, Kettlehouse, Lolo Peak, Lone Peak, Madison River, Meadowlark, Mighty Mo, Missouri Breaks, Montana, Neptune's, Philipsburg, Tamarack, Triple Dog, and Wildwood.  I'm told there are more to add to the list, but my source is a little slow in getting me the updates (hint, hint).  [Update: Lewis and Clark Brewing Co., Canyon Creek Brewing Co., Harvest Moon Brewing Co. and Überbrew have been added to the list.  170+ beers are expected for the competition, though fewer will be poured at the brewfest.]
Judges expected to take part are:
Bill Downs, Durango, CO, is a BJCP Certified Beer Judge, home brewer and a Beer Journalist for the Rocky Mountain Brewing News.
Steve Luke, Seattle, WA, is the Lead Brewer for Elysian Brewing in Seattle, Washington who has served as a judge at the Great American Beer Festival since 2011.
Janet Hinkel, Springfield, OR, has judged the National IPA Championship, the National Imperial IPA Championship, and the Global Warming Open since the inception of each beer competition.
Charlie Gottenkieny, Denver, CO, is a BJCP certified judge and a two-time winner of the American Homebrewers Association's Homebrewer of the Year award.
Ron Carlson, Brooklyn, NY, represents Pennsylvania's Voodoo Brewery and has judged the National IPA Challenge and the Global Warming Open international competition since their inception.
Jamie Magee, Natick, MA, is a co-owner of several Brewing News papers as well as American Brewer and has judged at several competitions including the National IPA Championship, the Great International Beer Festival and the Alpha King Challenge.
Jen Schwertmann, Santa Barbara, CA, operates Jen Schwertman Consulting LLC, providing craft beer related training services for bars and restaurants (and was the runner-up for Beer Drinker of the Year, in 2013).
Bill Metzger, Buffalo, NY, is the publisher of the Brewing News papers and owner of the Old First Ward Brewing Company, founder of the National IPA Challenge and the Global Warming Open competition.
For more information, head here.