Beer and running have been joined at the hip for many happy years. But beer and yoga? If you'd like to see how those two crafts pair together here's your opportunity.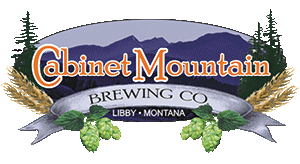 On Sunday, September 28, at 12:30 p.m. at Cabinet Mountain Brewing Co., taproom manager and yoga instructor Danielle Spillman will lead participants in an all levels Vinyasa yoga class followed
"Bringing yoga into the brewery scene is going to allow people of all kinds – big ol' belly beer drinkers, and flexible pixies – to come together and share their passion" says Spillman. "This kind of social atmosphere is going to encourage any person slightly interested in either craft, and at the very least will teach them something they didn't already know."
The yoga class will be an introduction to the Vinyasa style, incorporating fundamental yoga postures into the sun salutation while moving at a steady pace to get used to the flow. Expect a strong emphasis on developing a steady breath and to move continuously, with brief holds in postures.
But why in a brewery? "People like beer. People like yoga," says Spillman. "Those who don't like yoga most likely like beer, and vice versa. I moved here from Portland, Oregon where fitness and microbrews were two peas in a pod, and I always liked the idea of bringing them together. A lot of people are intimidated to step into a yoga studio and I feel like this could be an innovative way of getting people introduced to such a special practice."
"Yoga has a way of transforming social boundaries," Spillman notes. "You are bending, meditating, and sweating in a room full of people you don't even know for an hour or more, and by the end of the practice you feel like as if you all grew up together.
by a social time to enjoy locally crafted beers.
"I always feel that way after an hour or so at any friendly pub. You talk about the craft, you learn about how the beer was made, you drink merrily and socialize, leaving happy, calm, and better."
Spillman says anyone can do it and encourages everyone with an interest to come by and check it out.  Current plans are to make this a regular event on the last Sunday of each month.  More information is available here.  Cabinet Mountain Brewing Co. is located at 206 Mineral Ave. in downtown Libby, MT.