What happens when you pile 15 beer bloggers into a limo and drive them around the San Diego brewing scene?
We're about to find out.  Welcome to the Pre-2014 Beer Bloggers Conference.
Held this year in San Diego, we traveled down a couple of days early to enjoy more of the City and some hard earned vacation time.
In past years we've taken advantage of the pre-conference excursion, with last year taking us to Maine before the Boston conference.
When this year's excursion to Los Angeles didn't work for us logistically we began looking to create our own version to enjoy some of San Diego County's 91 (and growing) breweries.


As luck would have it, the craft beer lovers at A-Plus-Limos saw an opportunity for a little promotion of their own and reach out to several of us with an enticing offer of a free ride. That trip takes place tonight and will likely include Societe, White Labs, Ballast Point, AleSmith and perhaps a couple more. We'll let you know how A-Plus Limos does in case you want to schedule your own tour in this fantastic city.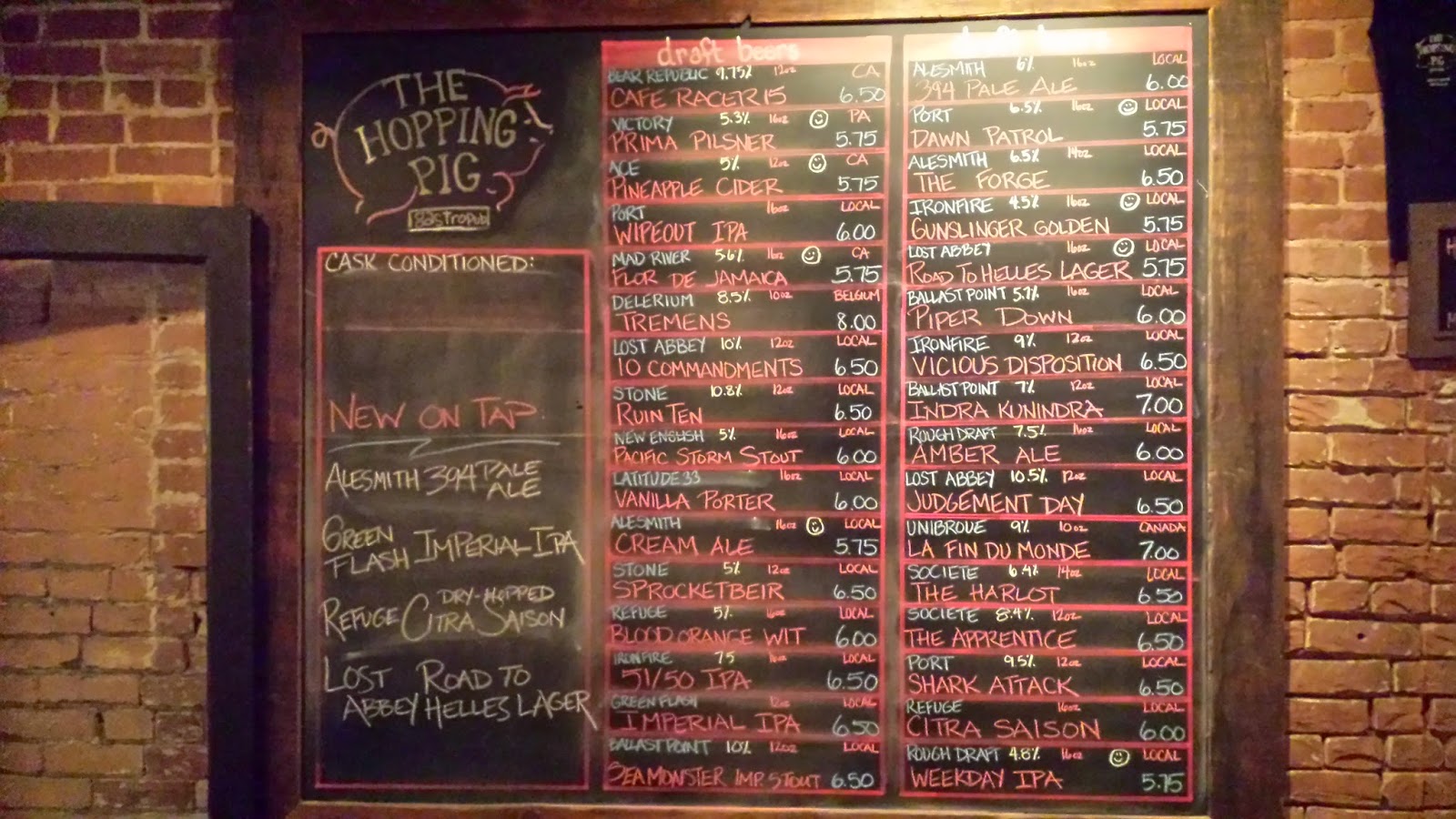 Enjoying beer with friends is always one of the most memorable parts of this annual conference.  We kicked that off last night with dinner and a couple of beers with the 2BeerGuys crew, Amber, Sean and Ryan, down in San Diego's Gaslamp Quarter. The Hopping Pig has a wonderful variety of San Diego beers on tap in a lively  atmosphere in the heart of the Gaslamp.  I thoroughly enjoyed a Citra Saison from Refugee Brewing Co., certainly the first saison I've had featuring the citra hop.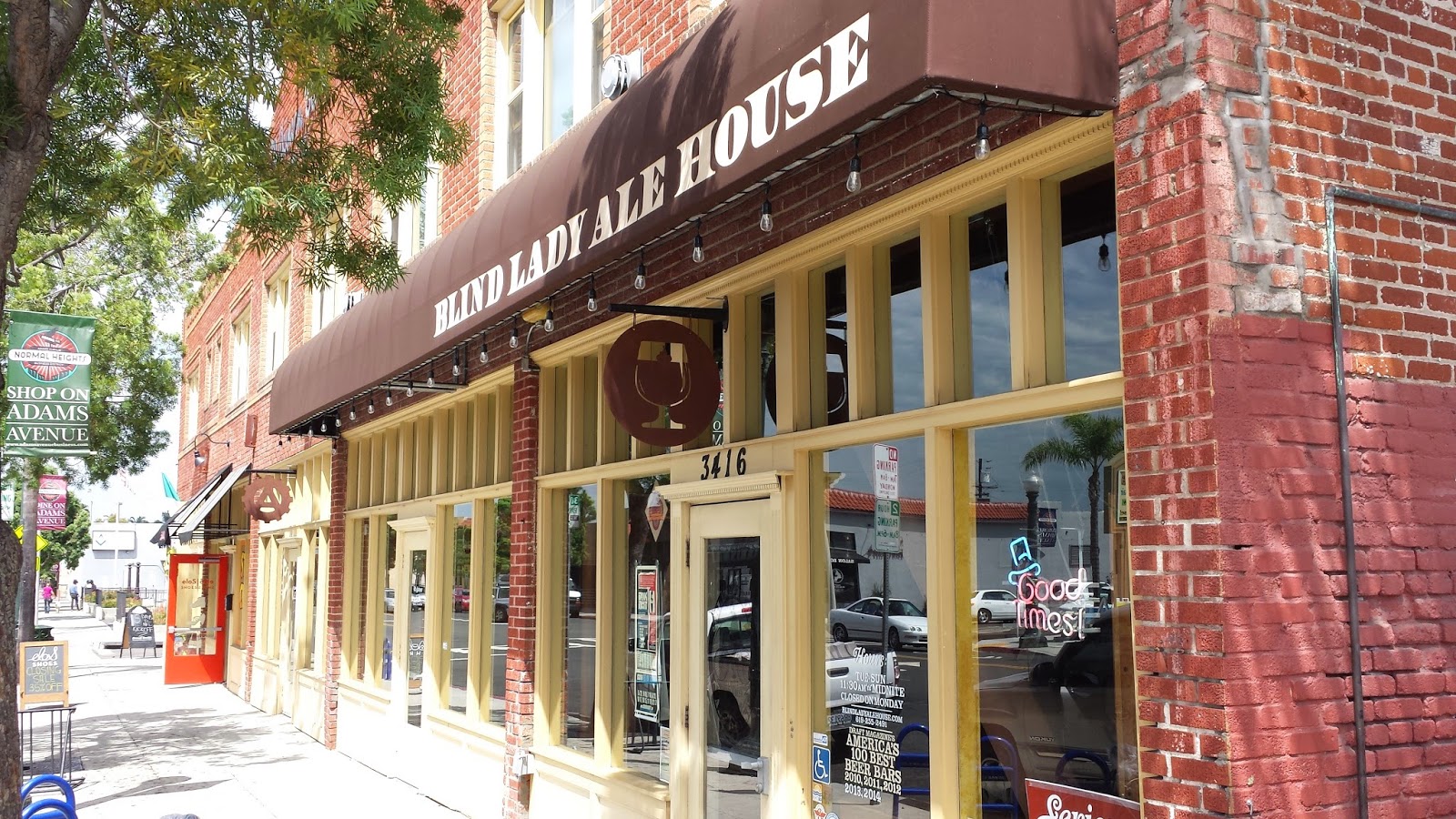 Prior to that we checked out the Blind Lady Ale House in the Normal Heights neighborhood.  Only five years old, it has consistently been ranked among the top U.S. beer bars and entirely lived up to its billing.  Knowledgeable servers, a great, varied beer list, fantastic pizza and a laid back vibe all contribute to the kind of place that should indeed receive this kind of recognition.  A great conversation with manager Gary about the Ale House and San Diego beer was the clincher.
The conference officially gets going Friday afternoon.  We'll get updated craft beer industry numbers from the Brewers Association's Julia Herz, a keynote speech from Ken Grossman, founder of Sierra Nevada Brewing Co., beer dinners at Stone and Karl Strauss and plenty more.
I'm moderating a panel on ethics and best practices in beer writing  (note the disclaimer above about getting the limo ride for free) on Saturday morning.  Sunday morning Ryan Newhouse and I will be giving a five minute report on what happens when two guys get blindly crazy enough to think they can run out and create a beer week.  (Hint: it can turn into something really cool.)
More reports on the way.