Anyone getting bored with this kind of news yet?  Of course not!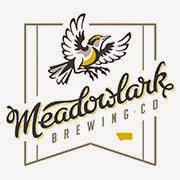 Montana welcomed its 46th operating brewery on Saturday, August 23, with the opening of Meadowlark Brewing Co. in Sidney. Meadowlark's restaurant and coffee house has been open for a few months now, but the beer is now flowing as well.
On tap initially are a Cream Ale, Oat Malt Stout and XPA (Extra Pale Ale).  Meadowlark describes them as:
Cream Ale – A traditional American beer style that emulates the American Standard Lager, but is brewed with ale yeast. Light, smooth and unbelievably thirst quenching. It's the perfect lawn mower beer for a hot summer day. 4% ABV
Oat Malt Stout – A velvety smooth nitrogenated stout made with malted oats. Pitch black with roasted coffee hints and a cocoa finish. 3.5% ABV
XPA (Extra Pale Ale) – A tangerine-gold ale, crisp with moderate bitterness and floral notes reminiscent of tropical fruit, lemons, and grapefruit. 5% ABV
Brewmaster Tim Schnars notes Meadowlark will be adding to the lineup in a couple weeks with the brewery's Scotch Rye Wee Heavy and Raspberry Witbier, a Belgian-style wheat beer brewed with Indian coriander and raspberry concentrate.  Future plans call for a rotational Belgian-style ale series including a Belgian-style Tripel.
Meadowlark Brewing Co. is located at 117 S. Central Ave. in Sidney, Montana. Cheers to more Montana beer.