Draught Works Brewery's annual festival of fresh hop love returns for 2014 on Sunday, September 7.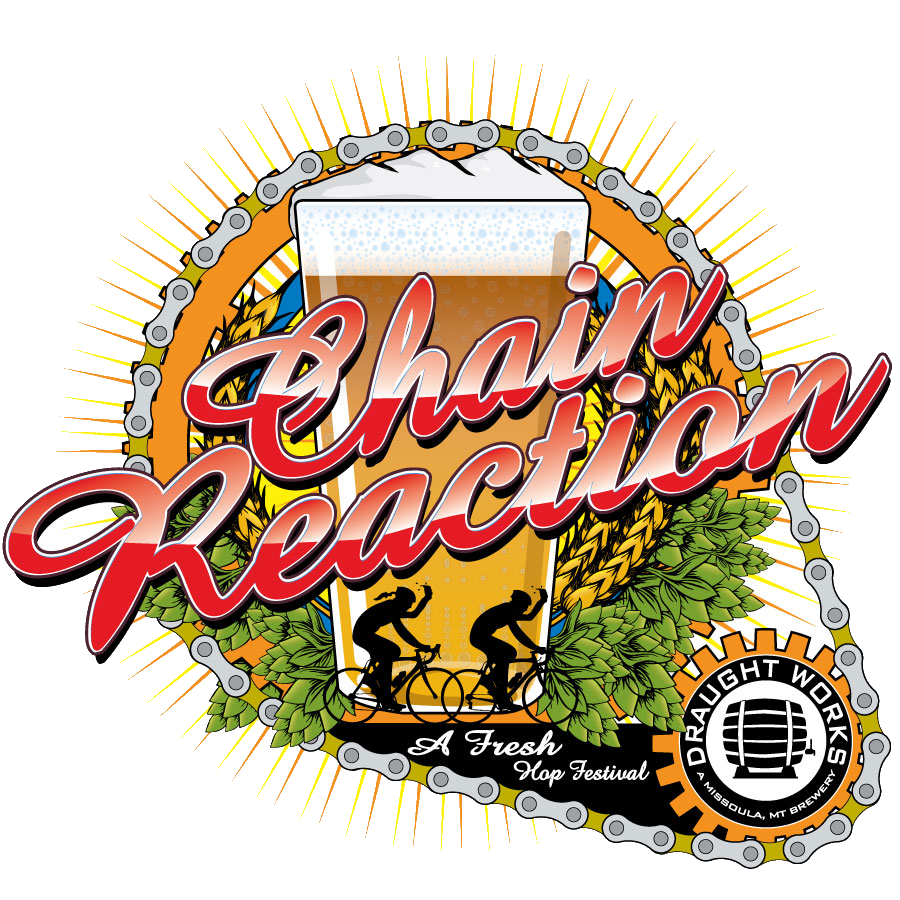 The Chain Reaction Fresh Hop Relay is a 50 mile bike relay from the Fais do-do Farm in Corvallis, MT to the Draught Works Brewery in Missoula's westside neighborhood.  On Sunday, Sept. 7, up to twelve teams of four members will transport over 100 pounds of locally-grown, fresh-picked hops to the brewery to be used in a fresh hop beer.
While the bike teams try and stay ahead of their competitors, volunteers will mill the grain using a bike-powered mill to create a unique, pedal powered Chain Reaction Fresh Hop Ale brewed the same day.
Chain Reaction  Fresh Hop Festival is a celebration of locally crafted beer and sustainable transportation. Stop by the brewery for plenty of beer, food and other activities and cheer on the teams as they deliver the hops and the volunteers pedal away at the grain.
You'll find Draught Works Brewery at 915 Toole Ave. in Missoula.  (Photos courtesy of Draught Works Brewery.)