The broader beer community is a generous bunch.  Community pint nights and similar events benefiting local community groups are a regular monthly and even weekly event at most breweries.  The total amount raised each year in Montana alone runs well into the tens of thousands of dollars.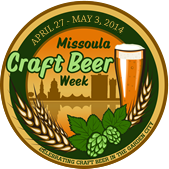 Thus, it was only natural to build a fundraising component into Missoula Craft Beer Week, held April 27 to May 3, 2014.  For 2014, all profits generated from the Inaugural Craft Beer Cup Mini-Golf Tournament were donated to the Missoula Food Bank.
Since 1982 the Missoula Food Bank has been addressing hunger by offering food assistance to all individuals and families who come to the center in need.  In 2013, Missoula Food Bank served over 80,000 clients and 17,000 households demonstrating there is much work to be done.
Thanks to the bars, restaurants, breweries and participants in the Craft Beer Cup, Missoula Craft Beer Week was able to donate $1,148.78 to the Missoula Food Bank to help carry out their mission.  Now that the bar is set, we look forward to exceeding it next year.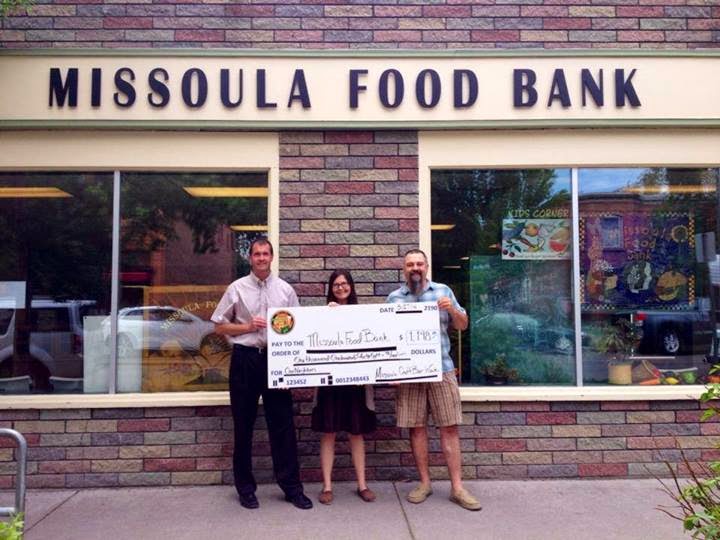 Missoula Craft Beer Week creators/organizers Alan McCormick (l) and Ryan Newhouse (r) present Stevie John, Outreach Coordinator with the Missoula Food Bank, with a check for $1,148.78. 
____________________________________
Held annually at the end of April, Missoula Craft Beer Week is a collection of entertaining and educational events designed to celebrate craft beer in the garden city of Montana.  Missoula Craft Beer Week is presented and organized by Ryan Newhouse and Alan McCormick of Craft Beer Promotions, LLC.