Without a doubt, whenever I see a new coffee beer on tap anywhere I try it.  Coffee stouts and porters are a favorite style of mine.  I've even got a homebrewed Bourbon Black Coffee and Oatmeal Porter on tap at the house that I brewed with Missoula's Black Coffee Roasting's bourbon barrel aged coffee beans.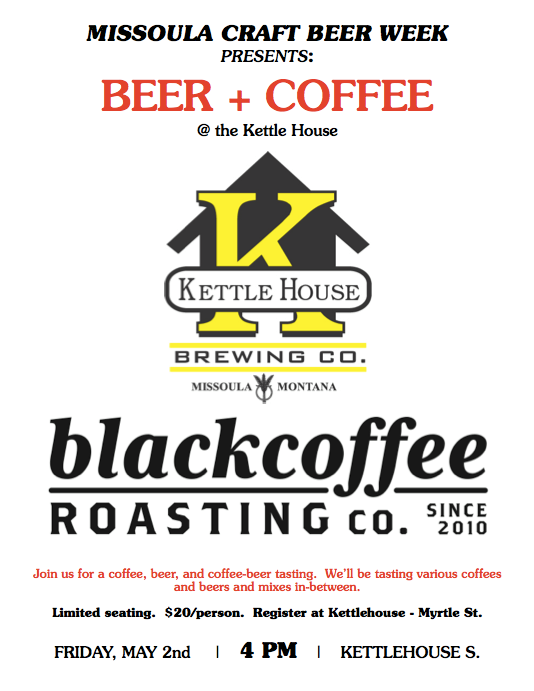 On Friday, May 2, you have the opportunity to learn about coffee and coffee beers in a great educational and entertaining event put on by Kettlehouse Brewing Co. and Black Coffee Roasting Co.
For $20/person, you'll get to enjoy two coffee beers and several tastes of coffees along with an opportunity to mix your own coffee beer.  Learn how coffee beers are made from Kettlehouse and learn what makes a great coffee from Black Coffee Roasting Co.  It's a match made in beer heaven.
Space is limited, but there are a few spots left.  Contact Kettlehouse's Southside location to register.  The event starts at 4:00 p.m. Kettlehouse is located at 602 Myrtle St., just a block off the hip strip.