The National Beer Wholesalers Association's beer writing contest is winding down to the last week of voting.  Held in conjunction with the upcoming 2014 Beer Bloggers Conference in San Diego, beer bloggers from around the U.S. submitted entries based on the topic: America's Beer Renaissance: Consumer Choice and Variety in the U.S. Beer Market.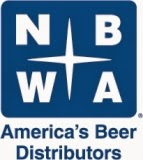 I am pleased to have been chosen as one of the five finalists based on my entry, A Renaissance of Beer: Enigmas, Epiphanies and Other Hard to Pronounce Words. All five finalists' entries are well worth a read, and if you've enjoyed my work, I'd love a vote for my entry.
Voting closes on March 31 and you can vote for your favorite at this link.