It's November, so that means it's time for Run Wild Missoula's annual Thanksgiving-themed beer run.  Which also means the run takes place at Double Front Chicken, where they serve . . . . . chicken.  Beer, too.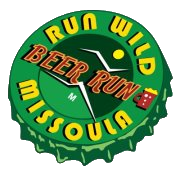 Truth be told, the place is actually called Double Front Cafe – a fact I learned while looking up the address – but in my fourteen years in Missoula I've never heard anyone call it anything other than Double Front Chicken.  So there.
Given the late date of Thanksgiving this year, the monthly feast of active fun in celebration of beer and running is a week earlier that normal.  Wednesday, November 20, 2013 to be exact.  Which, if you are reading this on Tuesday, is tomorrow.
Per standard issue instructions, the run starts at 6:00 p.m. and there are three and five mile routes available to get your run on.  Remember to bring your headlamp or prepare to tailgate the person in front of you. It is plenty dark at 6:00 p.m. these days.  It might be a good idea to ask permission to tailgate.
Actually, it might not be as out of place as it sounds.  Wednesday is also Hug A Runner Day. Do your part.
Double Front Chicken is at 122 W. Alder St.  Here are the maps: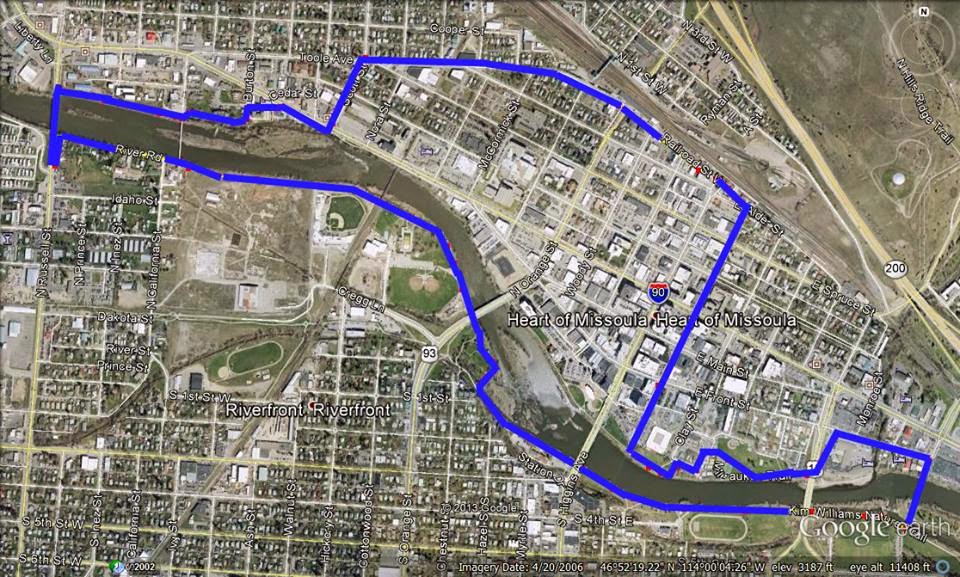 Five Mile Route. Credit: Run Wild Missoula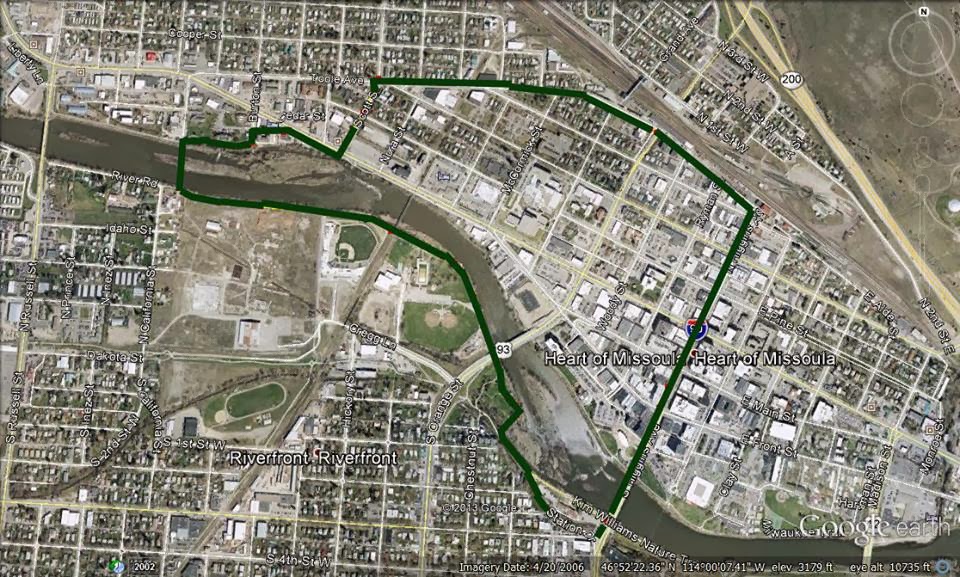 Three Mile Route. Credit: Run Wild Missoula