One look in my wardrobe will tell you plenty. Between the running gear and beer-related shirts, two of my favorite activities are readily apparent.  And while I wouldn't call it a problem, I'm always on the lookout for more.
Thus, when Margaret Blount, founder of BrewerShirts with her husband Dave, asked if I'd like to receive one of their shirts to review for the blog, of course I said yes.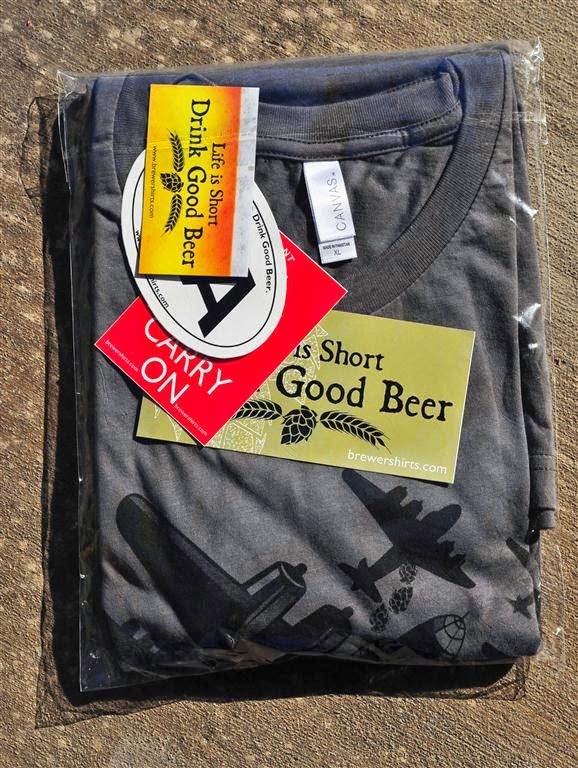 BrewerShirts is a small t-shirt company focused on craft beer and home brewing. Shirt designs range from the Brewers' Periodic Table to quirky crustaceans to a simple and fun "Home Brewing, Est. 3500 BC" design.
The one I received, shown here, is printed on a Canvas brand t-shirt, the same brand I've used for my Growler Fills shirts.  Packaging was nicely done and included several beer-themed stickers.  With the holidays arriving any minute, you'll find some good gift ideas for your favorite beer fans.  The shirt did shrink a bit on the first washing, so you might consider going a little large.