Montana Senator Max Baucus was on hand at Tamarack Brewing Company's Missoula pub Wednesday afternoon to reveal the winner of Tamarack's "Have Beer, Need Art" contest.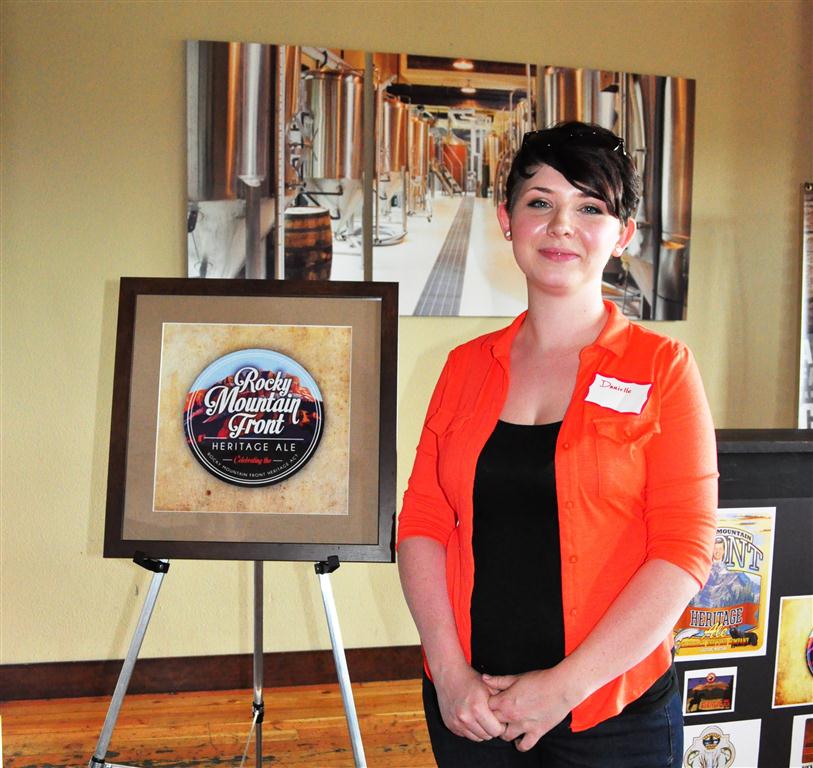 Danielle Willoughby was chosen the winner from forty-one entries.  Her design features a simple stylized image of Ear Mountain, a well-known landmark on the Rock Mountain Front.
It's a mountain Senator Baucus has climbed with the help of long-time friend and University of Montana Geography Professor, Rick Gratez.   "Letterman's tried two or three times and didn't make it," Senator Baucus quipped, referring to the host of CBS Television's Late Show with David Letterman, who has a ranch nearby.
The art contest and special beer, Rocky Mountain Front Heritage Ale, celebrate Senator Baucus' reintroduction of the Rocky Mountain Front Heritage Act, legislation designed to provide long-term protection for access, wildlife and ranching heritage along one of Montana's inspiring landscapes.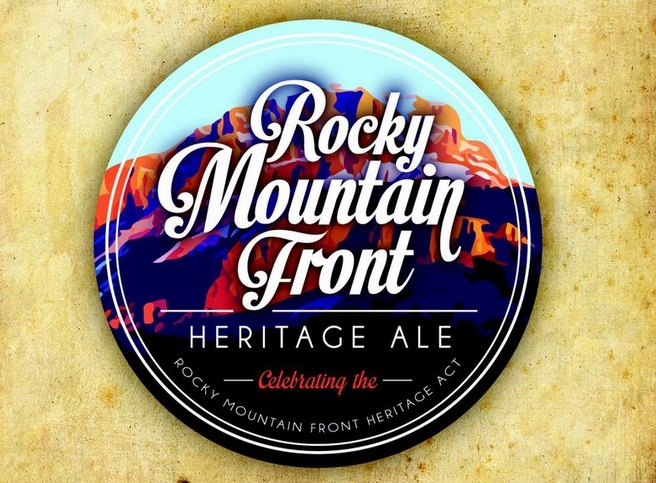 Senator Baucus encouraged those in attendance, including representatives from multiple conservation groups, to continue to help raise support for passing the legislation. "Nothing of consequence is ever accomplished by someone trying to do it alone," said Baucus." "We've been given so much as Montanans," he told the crowd, "and it is up to us to give back by making sure this legislation passes." 
What is the Rocky Mountain Front? "Simply, it's where that ocean of the Montana prairie headed into the sunset crashes into the reefs of the Northern Rockies," said Professor Graetz.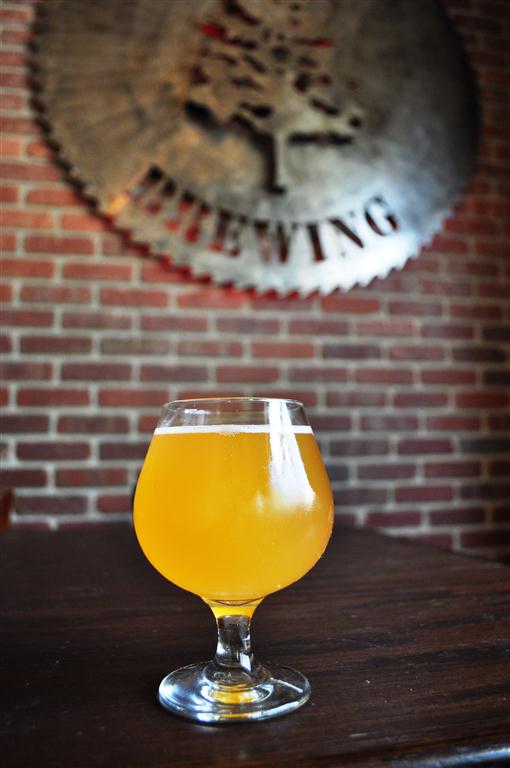 Tamarack's Rocky Mountain Front Heritage Ale is a belgian-style saison, brewed with Montana honey, malt and spruce tips which the brewery harvested from trees in the mountains behind the brewery.  The honey adds a light, crisp character while the spruce tips make a slight piney appearance in the middle. 
Tamarack co-owner Josh Townsley says the brewery produced about ten kegs of the beer, six of which are available at the Missoula location, so don't wait long to give it a try. 
The panel of judges included Josh Townsley, Ryan Newhouse (montanabeerfinder.com), Monte Dolack (Monte Dolack Gallery), Randy Newberg (television host of "On Your Own Adventures"), and Renee Taaffe (Missoula Art Museum).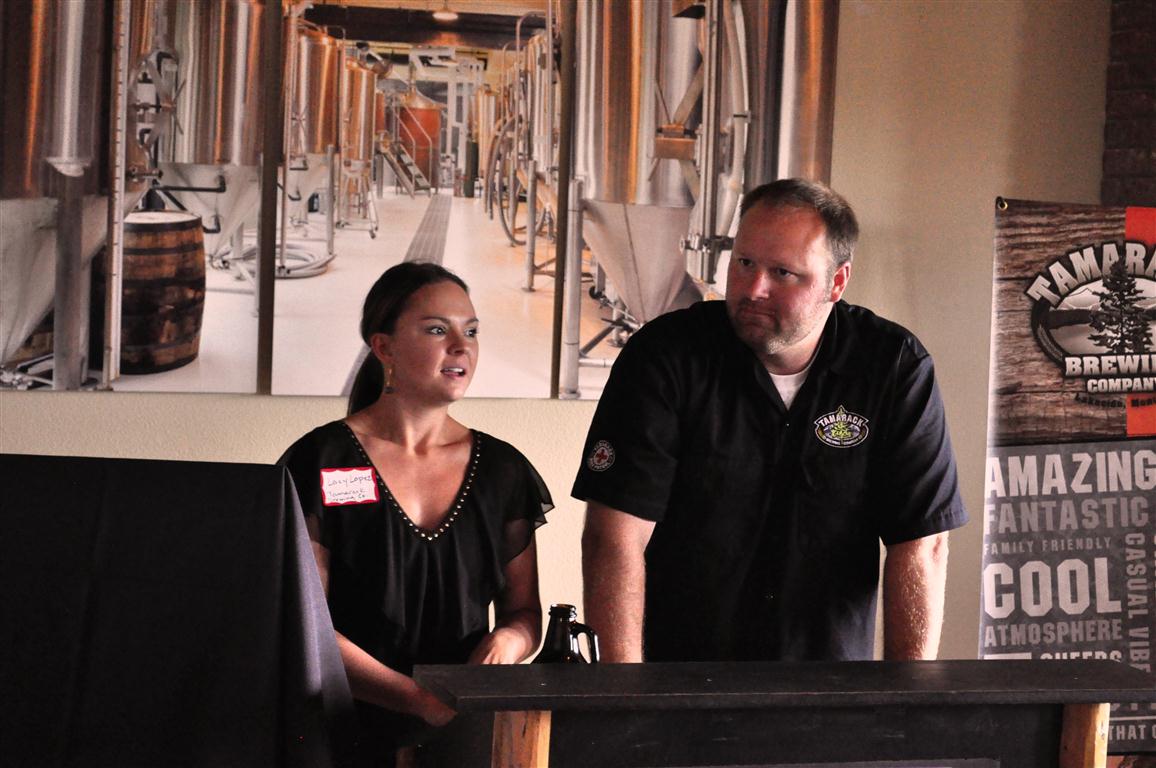 Tamarack Brewing Co.'s General Manager, Lacy Lopez, and Co-Owner, Josh Townsley, warming up the crowd.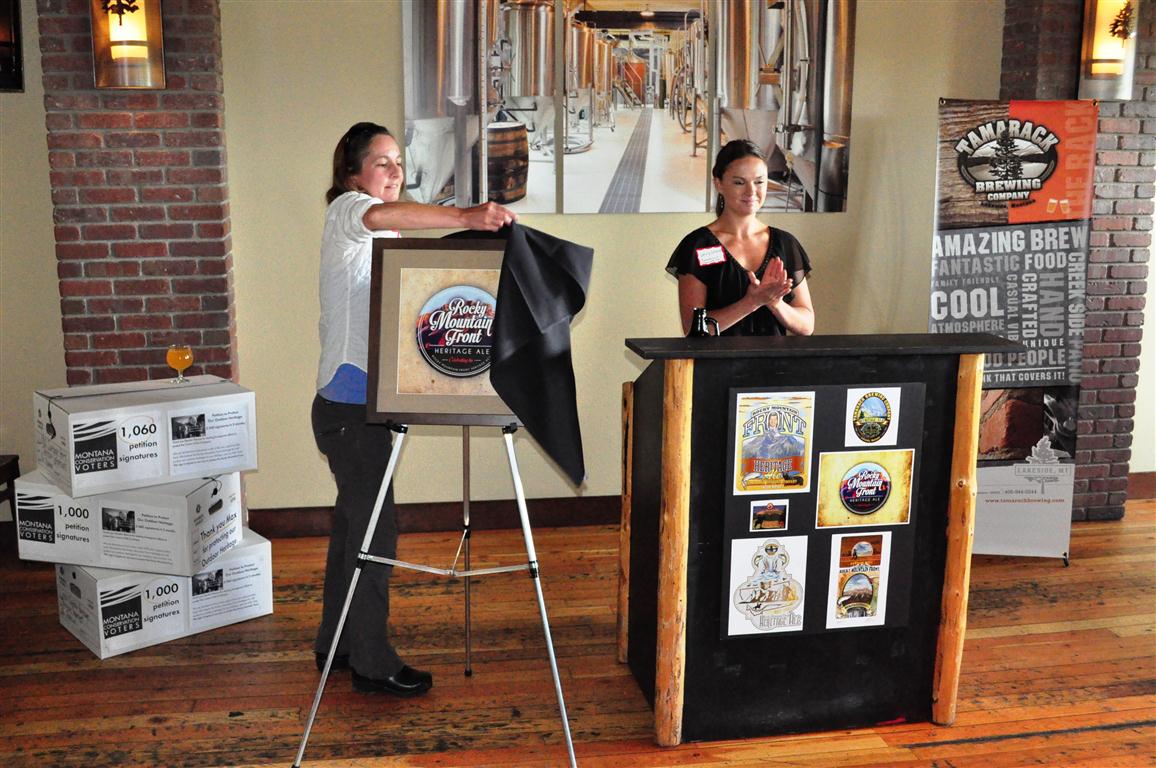 Jennifer Ferenstein of The Wilderness Society peels back the cover to reveal Danielle's winning design.
Senator Max Baucus checks out Ryan Newhouse's new book, Montana Beer: A Guide to Breweries in Big Sky Country. Senator Baucus wrote the forward.  No doubt Ryan is pointing out the fine picture I took of the Senator pouring beer at the Garden City Brewfest.