It never fails. On every trip I take, I find beer I want to bring home.  While I can always throw it into the cooler in the truck when we've driven somewhere, flying brings added challenges.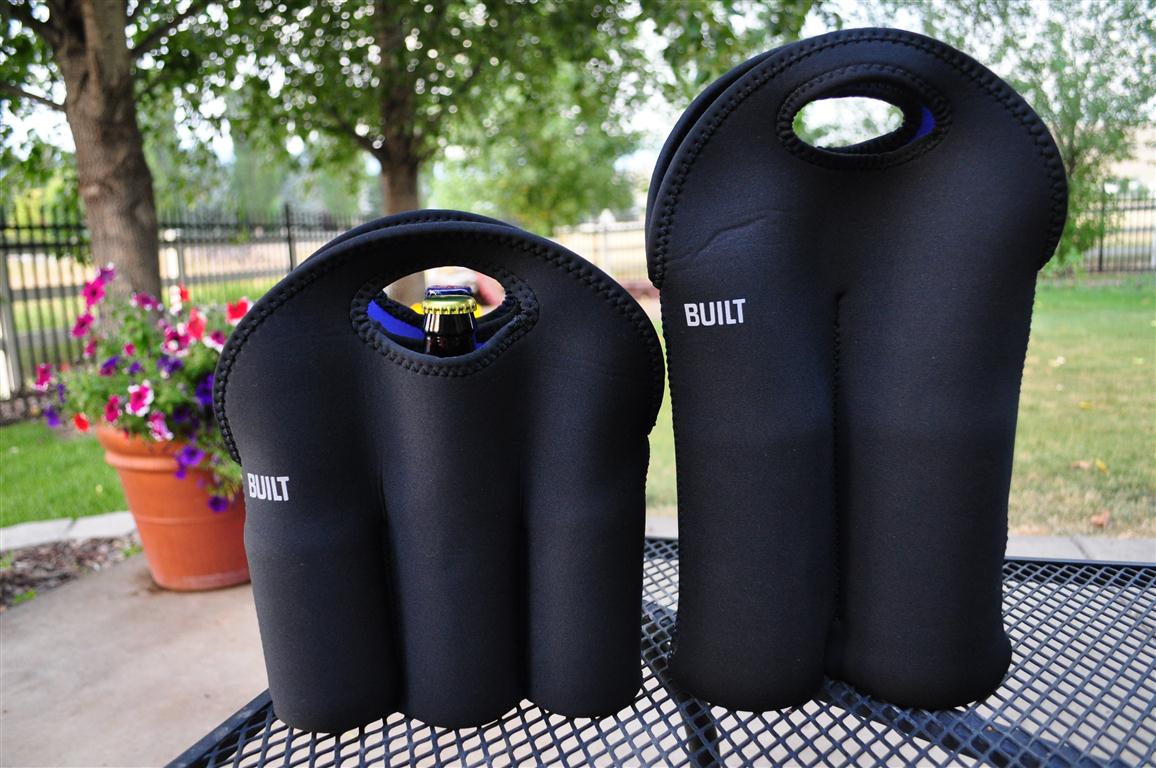 Fortunately, I've discovered one heck of a good alternative to wrapping bottles up in your underwear and hoping for the best. And, as I also discovered, TSA will cut the bubble wrap off your carefully packaged bottles to see what's inside, too. But check out these neoprene totes from BuiltNY.  (These were not freebies. I bought them.)
The six-pack tote fits six (shocker!) bottles or cans.  The two-bomber tote is actually made for wine, but easily fits standard bombers and some larger bottles.  The bottles fit snugly and don't fall out, even if you don't fill up all the slots. The neoprene is quite thick and completely separates the bottles from each other. Toss them into your suitcase and there's no clanking during the ride. Plus, the thick handles make it easy to carry to a tasting or other event with the added bonus of keeping beer colder than your standard cardboard six-pack holder. 
I hauled six bombers and six cans from Montana to the Beer Bloggers Conference in Boston, including bus rides up to Maine and back. I hauled a similar amount back. Same with last year's trip to Chicago and Indianapolis.  Quite a bit came back with me on my last trip to Virginia.  All bottles arrived safely.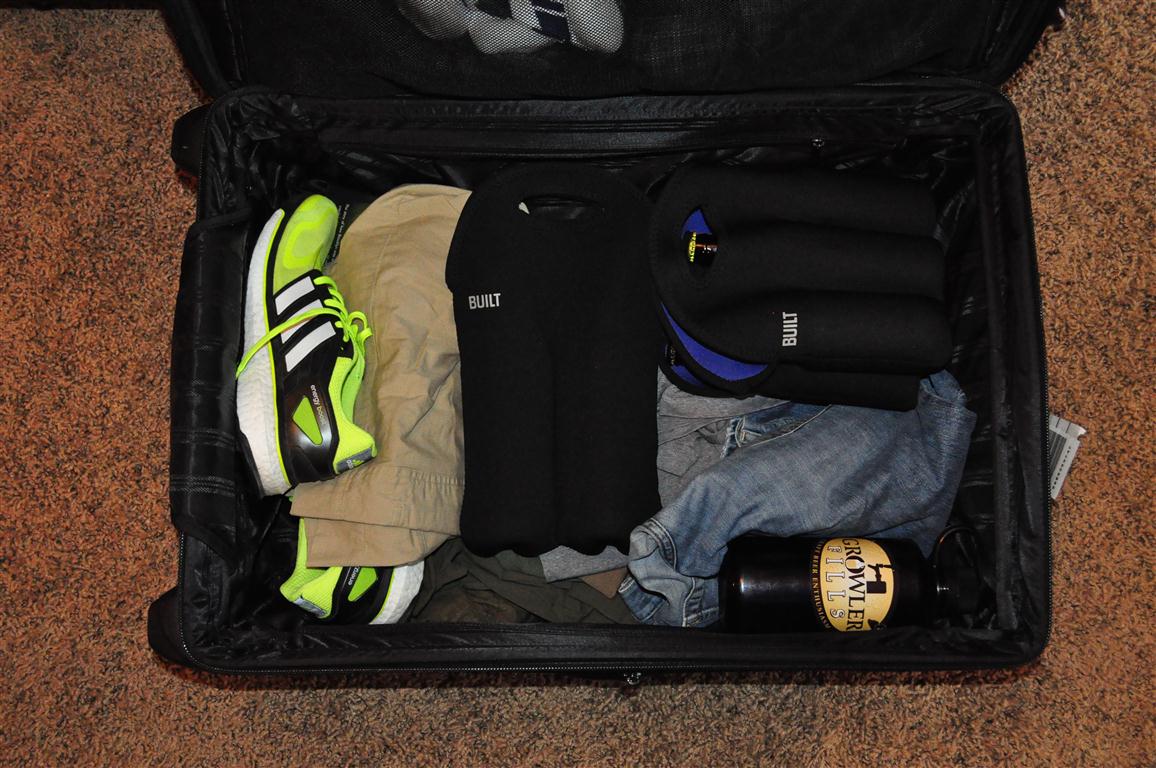 My only problem has been not having a big enough suitcase – and those pesky airline weight limits.  But when you find that bottle of beer you've just got to bring home, these may be your new best friend.
BuiltNY neoprene beer totes: Growler Fills tested and recommended.  Get the six pack tote here. Get the bomber tote here.