Mention Portland in our area of Western Montana and everyone knows where you're talking about. That active, lively, outdoors oriented, bicycling-loving town by the water with a heck of a beer culture.  Turns out that's a pretty good description for the other Portland, too.  Well, not so sure about its love of bicycling, but after two days in the city, one comes away pretty impressed with the rest.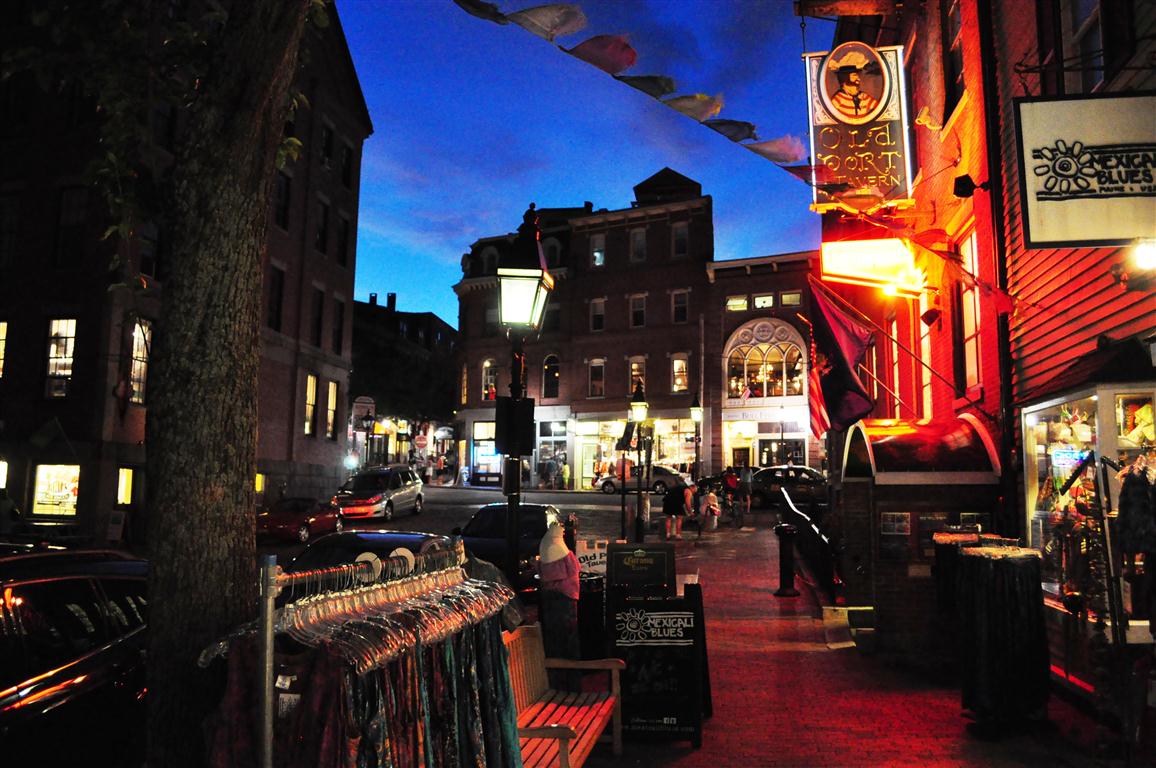 We found ourselves in Portland, Maine, for some pre-conference fun on the way to the 2013 Beer Bloggers Conference – two years after enjoying the 2011 conference in Portland, OR. A morning run pointed out some other similarities, like deceptively steep hills. But this Portland has something the other does not: really fresh Lobstah.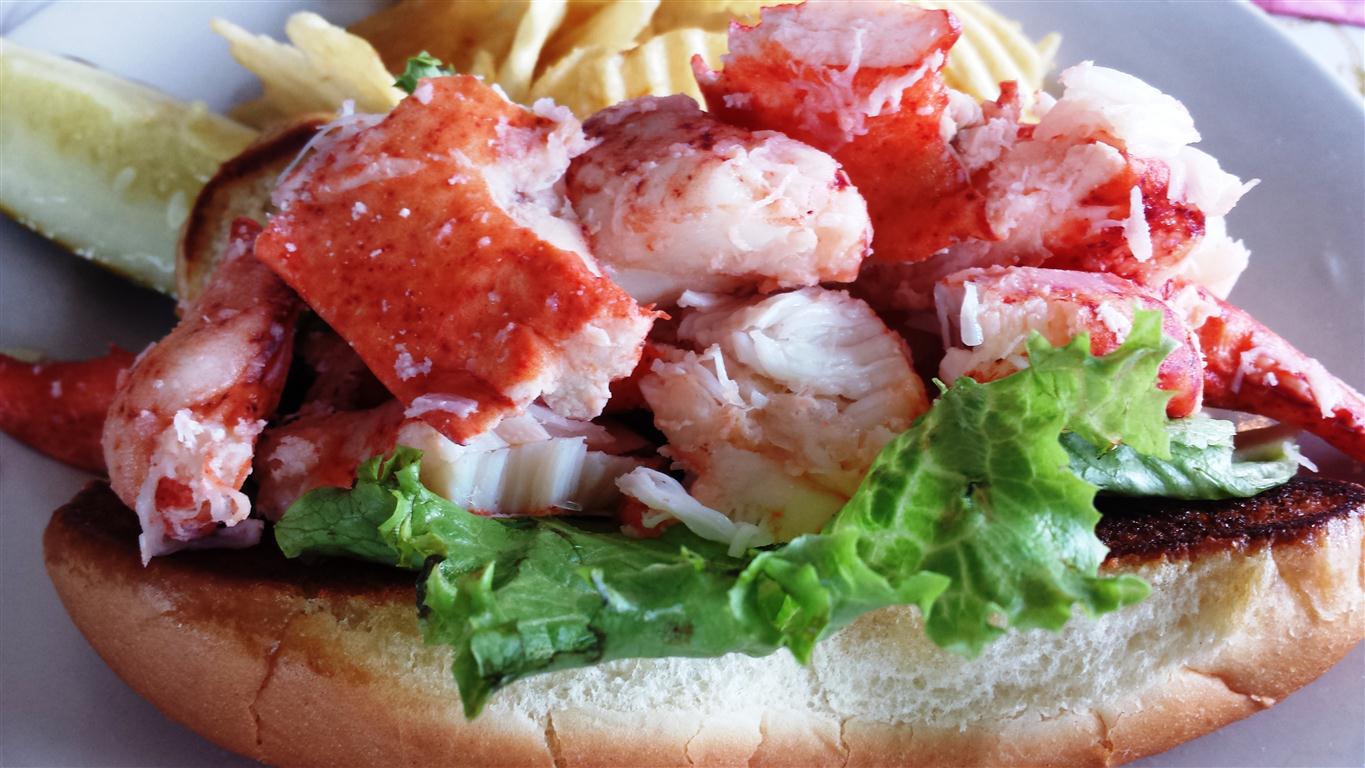 There's no way we were getting out of Maine without our fill of lobster and this was easily delivered in the form of a classic lobster roll for lunch.  Little did we know that our multi-course beer dinner later that evening would also include a lobster roll. Score!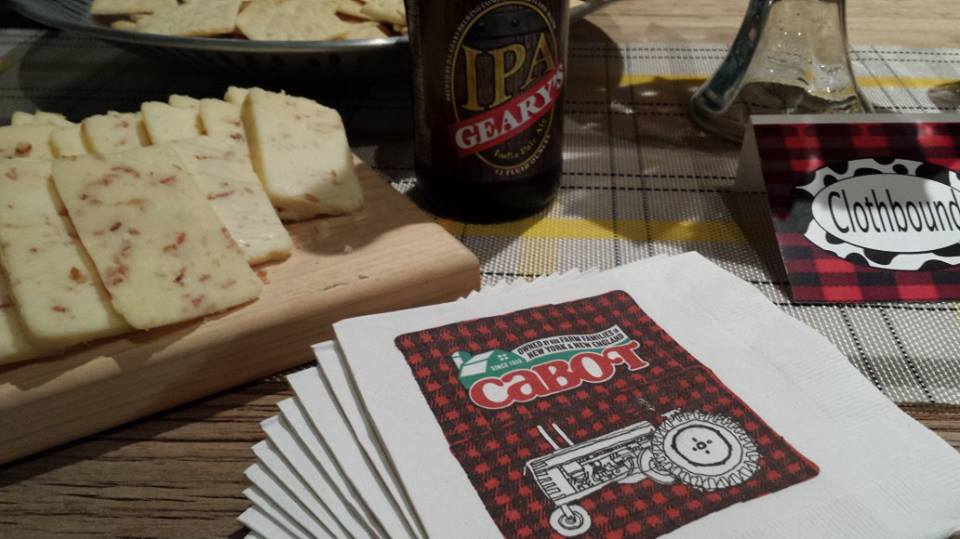 The official events for our second evening enjoying the city included a cheese and beer pairing at Cabot Cheese's Farmers Annex on Commercial Street in the heart of the Old Port district of Portland. Cabot's famous cheese was paired with Geary Brewing Co.'s Pale Ale, Hampshire Ale, London Porter, Summer Ale and IPA. Geary's dates back to 1983, a time when there were only 13 microbreweries in the U.S., and certainly helped pioneer the way for what Portland and New England have become for beer.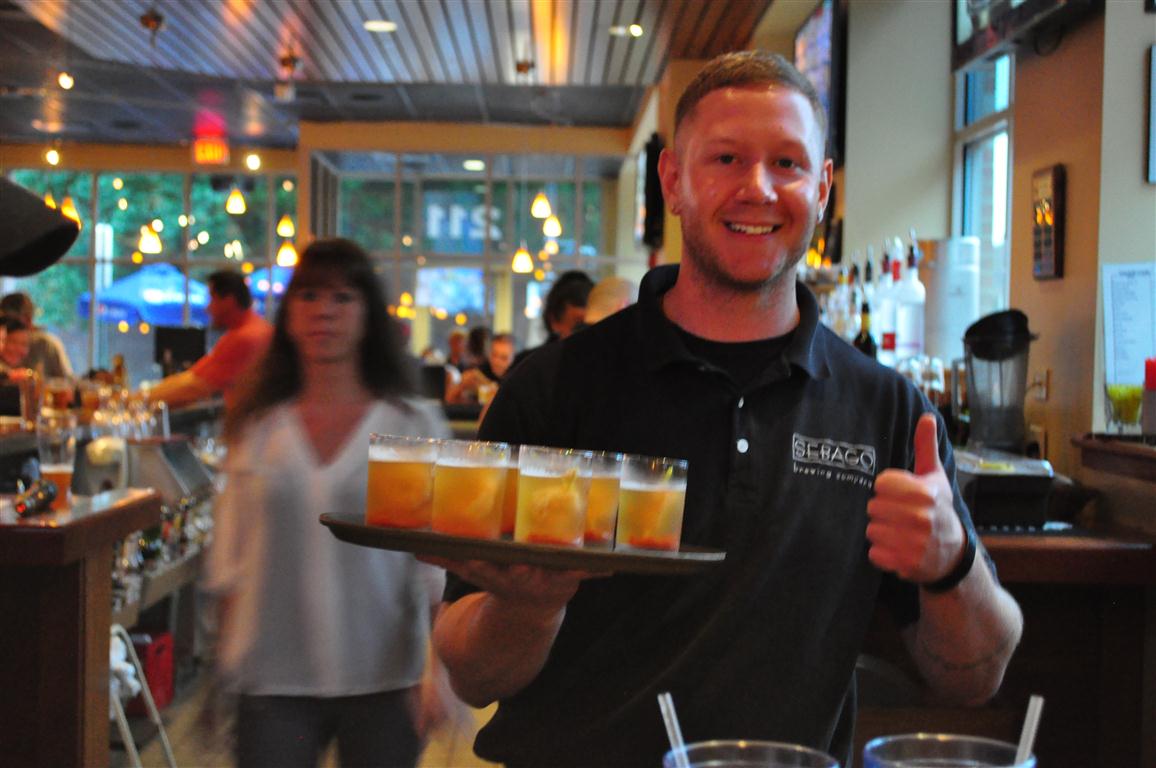 A short walk took us to Sebago Brewing Co. for a beer pairing dinner that showed off Sebago's wide range of food options and some pretty fine beer.   Don't ask me how they did it, but somehow the "shrimp shooter" – a small glass of Sebago's hefeweizen with a cocktail shrimp in it (complete with cocktail sauce) actually worked.  Though I only need one.
We ended the evening by making another stop at Novare Res Bier Cafe, Portland's premier beer bar. From our first visit the day before it immediately vaulted into our top 2-3 favorite beer bars.  Finding the place gives the impression you might need a secret hand shake or softly spoken password to enter. (Through an iron gate, down an alley, under the hop trellis, knock three times on the door and whisper "lupulin." Okay, I made up the last two ).  Yet, once there you'll find a basement beer bar with a fantastic outdoor deck, very impressive draught and bottle collection and knowledgeable bartenders and servers.  All in a very comfortable atmosphere. 
When you visit Portland, be sure and allow time to visit the city's other fine locations like In'finiti Brewing Co., Allagash Brewing Co., Rising Tide Brewing Co. and many others that dot the landscape. You just may be left wondering what the other Portland's got that this one doesn't.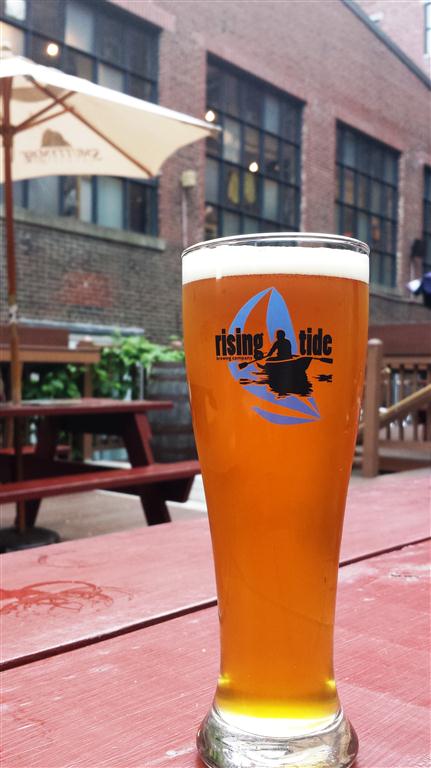 Outside on the deck at Novare Res Bier Cafe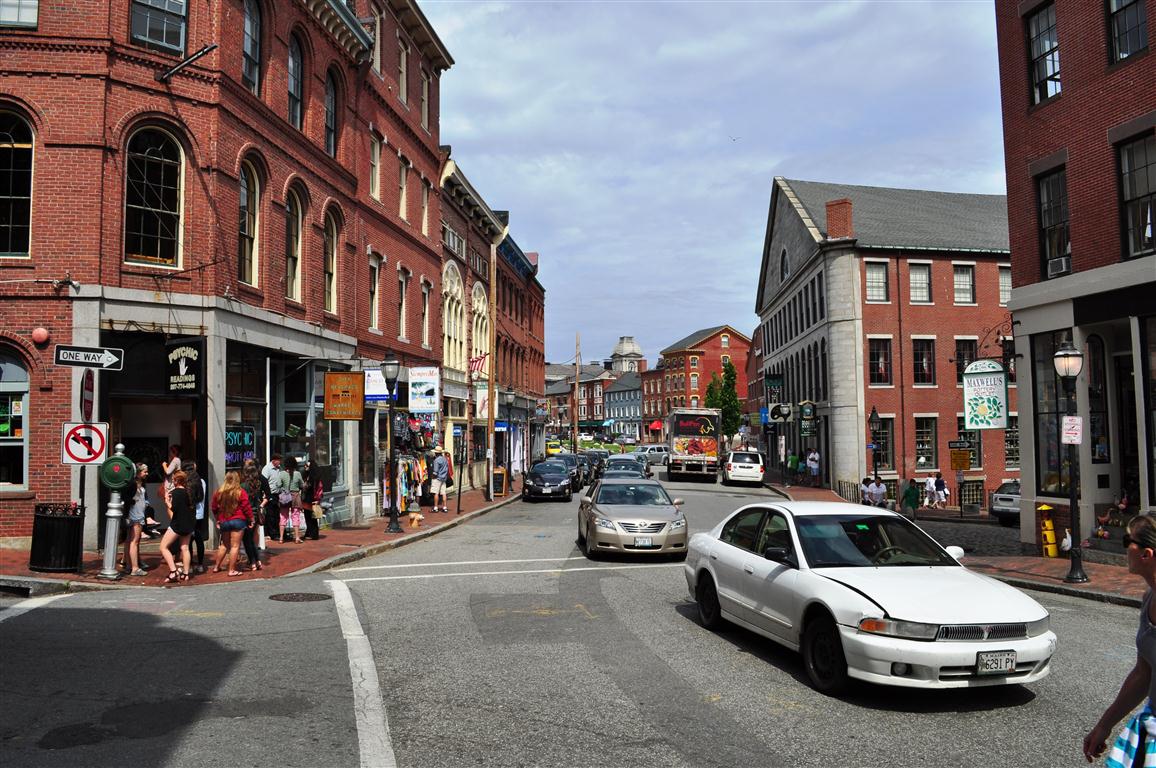 Street scene in the Old Port area of Portland, ME.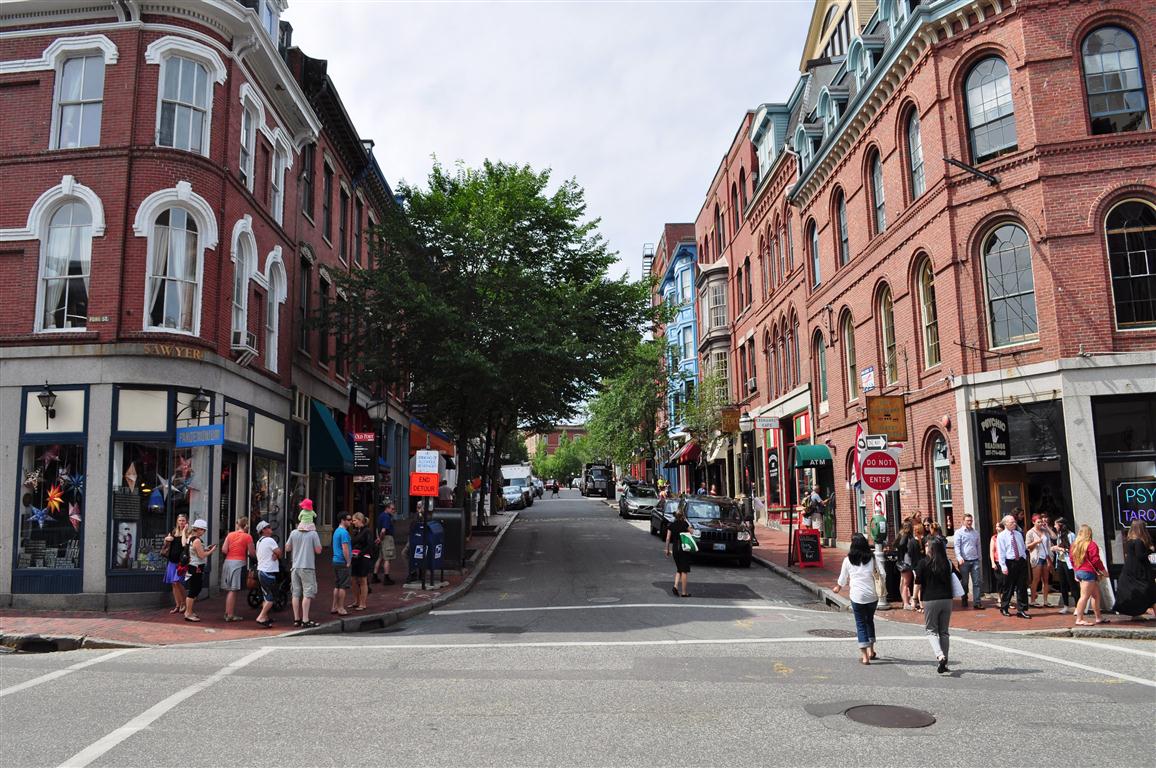 Street scene in the Old Port area of Portland, ME.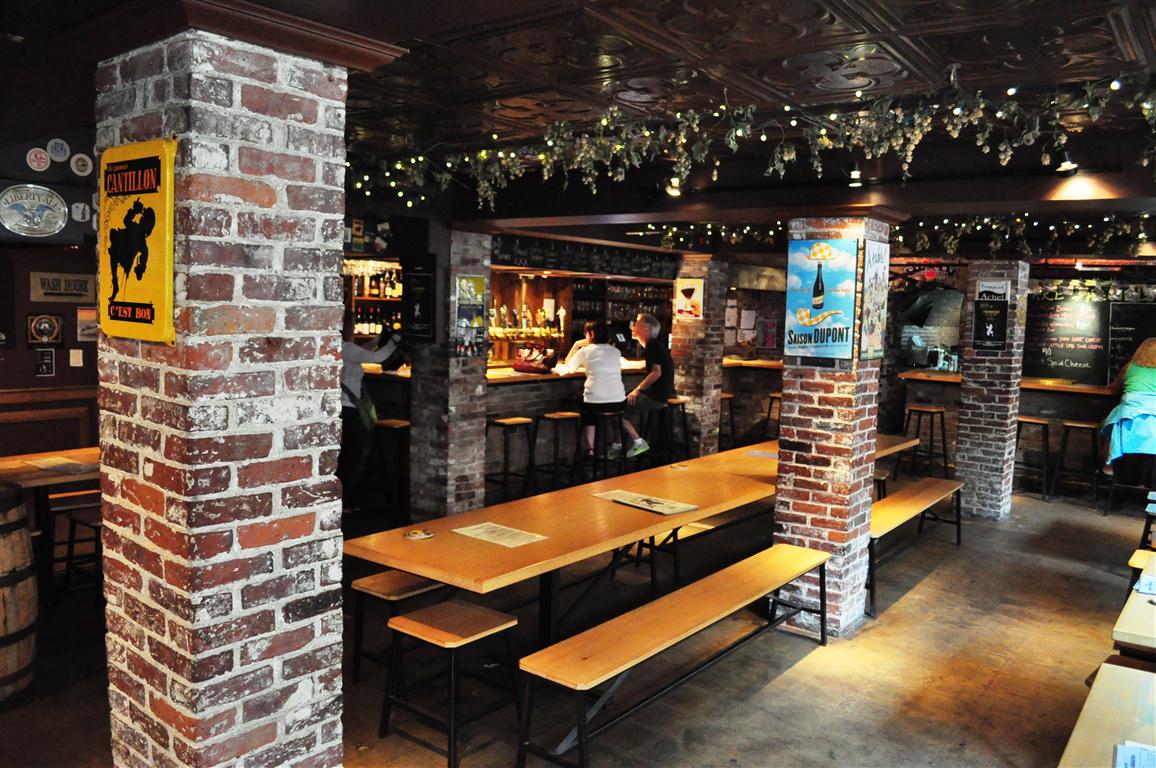 Interior shot at Novare Res Bier Cafe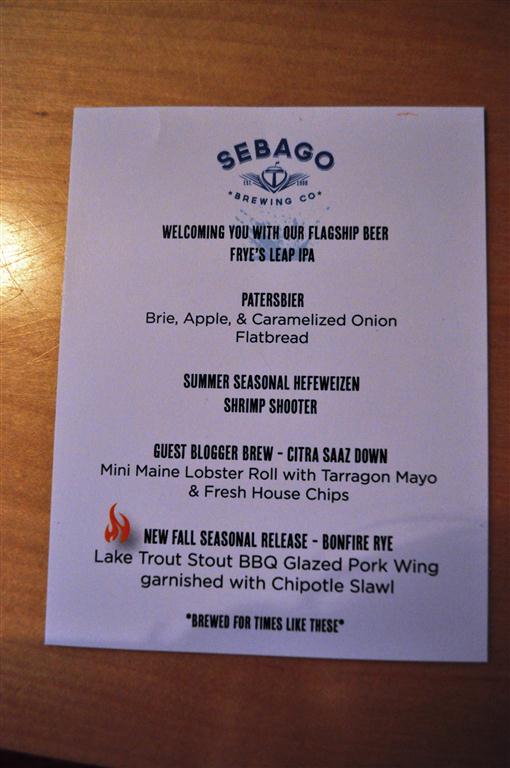 Beer dinner menu at Sebago Brewing Co.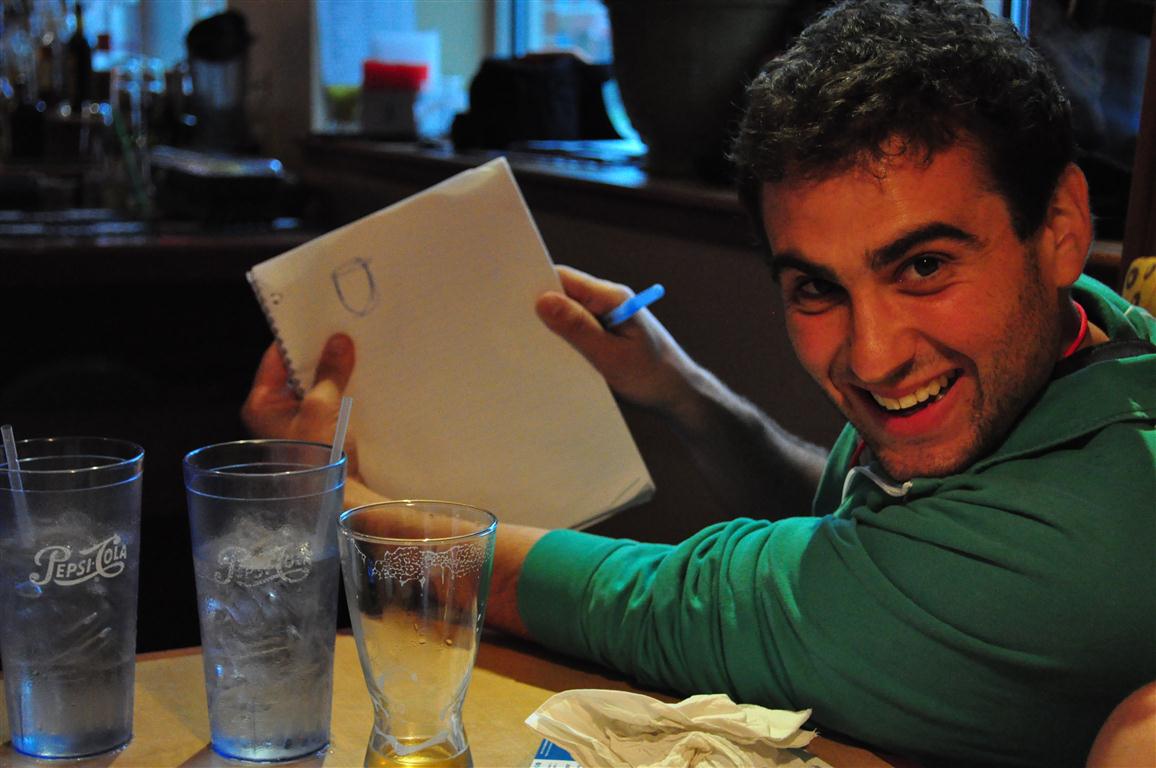 Zachary Rosen explains the Model 3915 beer glass while being taunted for excessive beer geekery.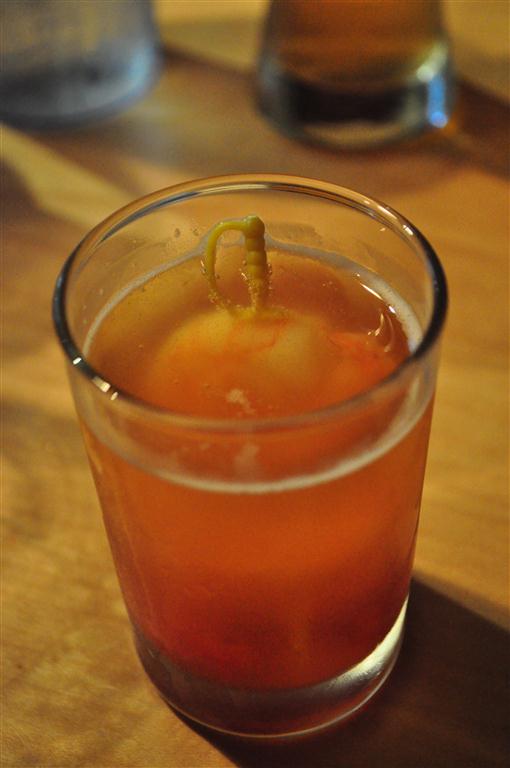 Yes, that's a shrimp in there.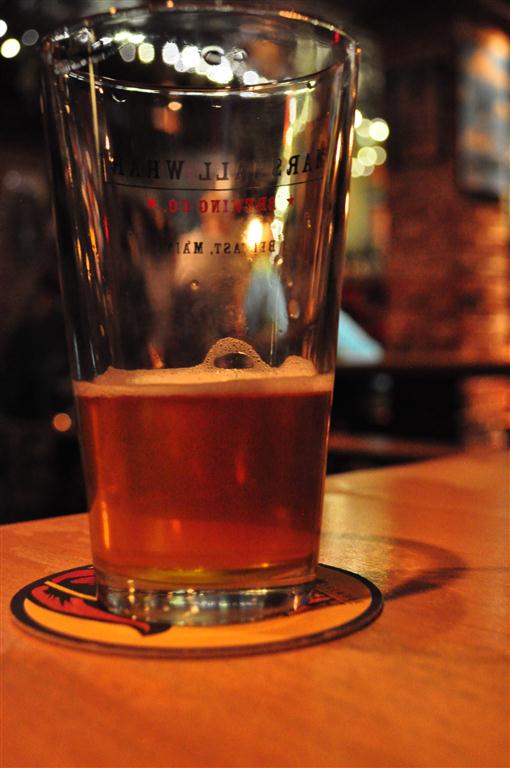 Almost done for the night.