Affligem wants to know: how do you drink your Affligem? Until recently, I'd have to say not at all since I'd not spotted it in Montana until last week.  Turns out there's a ritual involved to drinking the beer. More on that in a minute.
Affligem is celebrating 950 years of brewing history by holding a contest.  Entrants can win an Affligem Perfect Pouring Ritual Yeast Tray and one grand prize winner will be heading to Belgium with a friend to visit the brewery and take part in the Belgian Beer Weekend in September. Entering is easy.  Just head to Affligem's facebook page here and "like" their page by July 1, 2013. 
Affligem provided me with  Perfect Pouring Ritual Yeast Tray in hopes that I'd share the contest info with you. (The FTC requires me to tell you that. Obviously it works.  Hey, if anyone else wants to send us something to review, enjoy, or potentially ridicule, we're always game.)
So what's the Perfect Pouring Ritual? According to Affligem, "purists" pour their bottles carefully to keep the yeast at the bottom and "enjoy the pure beer." Some prefer to mix the yeast into the bottle and others enjoy drinking the yeast separately.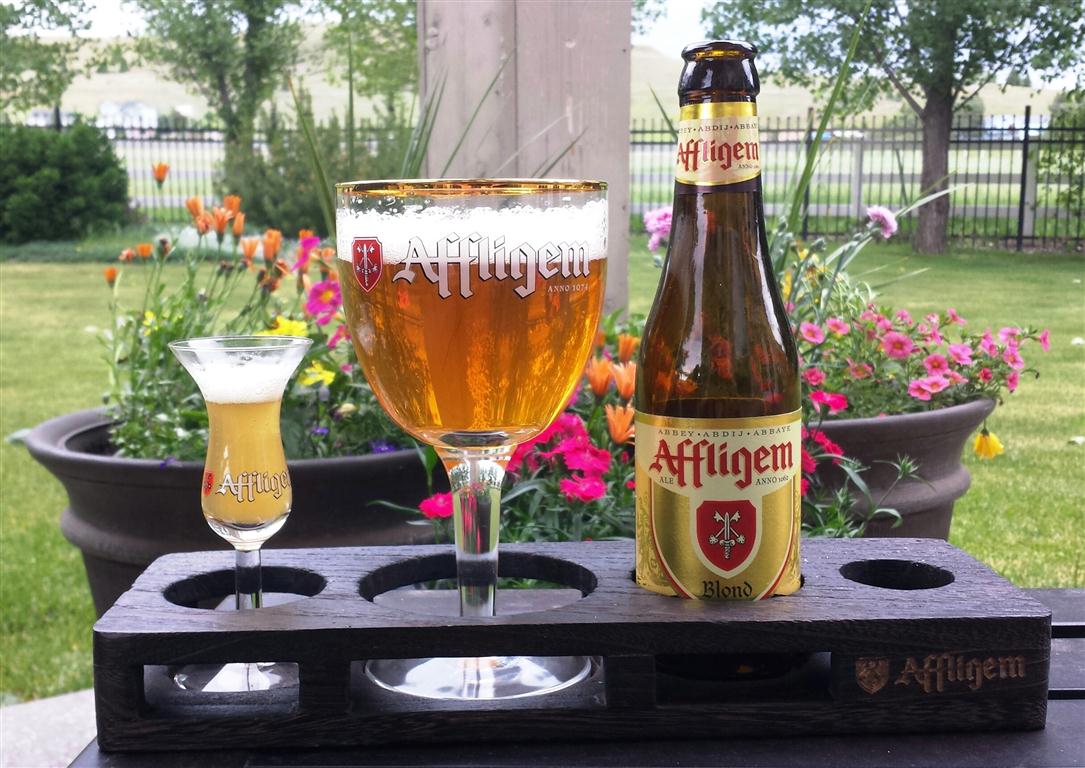 I haven't met these purists and will have to take their word for it.  Yet, as you can see from the picture, I'm always up for trying something new with beer and, hey, I've got the tray and glasses.  Pour the beer carefully into the chalice, followed by pouring the yeast into the smaller glass.  Then, go for it. I tried all three.  First, the"pure" beer.  Then a sip of the yeast. Finally, the rest of the yeast mixed into the rest of the beer.
Verdict? I have no idea if this is a common way to drink Affligem in Belgium.  For here, it's a bit gimmicky, but I'll say this: the Blonde (Belgian Pale Ale) is very good.  I'm rather curious to try their Dubbel and Tripel, too, and will be seeking them out.