This month's Session* topic is hosted by Bryan Roth, a beer enthusiast and homebrewer, who writes at This is Why I'm Drunk. He raises the topic of "Finding Beer Balance" and writes:
Beer is more than the alcohol that goes into it – it's the passion, history and community. Beer is also just one of many interests I have in my life, whether it's exercise, continuing my education or keeping tabs on how social media impacts society. Beer doesn't define me, even if it may be something I can ramble on about for hours and hours. These are all things I love spending my time on, but what about you?

Is beer your vice? Is beer your reward? Does beer really have to be either? Do you find lifestyle balance through work, hobbies, family or maybe even "Dry Days" like David Bascombe? There are a variety of ways to find balance.
Beer is not my day job. Law is.  Researching, writing, advocating, solving problems. Teaching, too. I like it, enjoy doing it, and look forward to going to work.
Oddly enough, as I write that I realize I do the very same thing with Growler Fills: research, write, advocate and even occasionally solve problems. And teach. Interesting personal "ah, ha" moment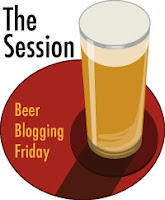 there.
The subjects often overlap as might be obvious from my attempt to provide comprehensive coverage of beer issues at the 63rd Montana Legislature.
As Bryan writes, beer is an interest of mine. A very strong interest. It's not a vice. It's not a reward.
Well before starting this blog, I enjoyed exploring craft beer.  I'd hit up every brewery I came across and every new tap I spotted.  Though not done intentionally, Growler Fills provided a purpose to it.  A creative outlet to combine that interest with what I've chosen to do as a career.  A reason to engage the people behind it. Ask questions. Learn. In many ways, beer provides a balance to the rest of my life. Not so much the act of drinking it, but the bigger picture of exploring it.
Complete truth be told, I do work to find a balance with beer, too.  I run regularly, an effort that combines the need for exercise with the need to keep the calories in check. Gardening, hiking and camping occupy a good chunk of time during the warmer months. And go great with beer. (What? You don't partake in a crisp lager or spicy IPA while gardening?)
There are serious subject in beer, but let's remember not to take beer too seriously.  There's your balance.
_________________________________________________
*Today is the first Friday in April which means it's time to take part in The Session, a collective effort of beer bloggers around the world to write on a common topic once each month.