Mid summer.  That's the target date for Flathead Lake Brewing Company's move to an expansive new facility in Bigfork, MT.  Construction is underway and tanks are being custom made by W.M. Sprinkman Corp. in Wisconsin.  If all goes according to plan, beer should be flowing from the facility this fall.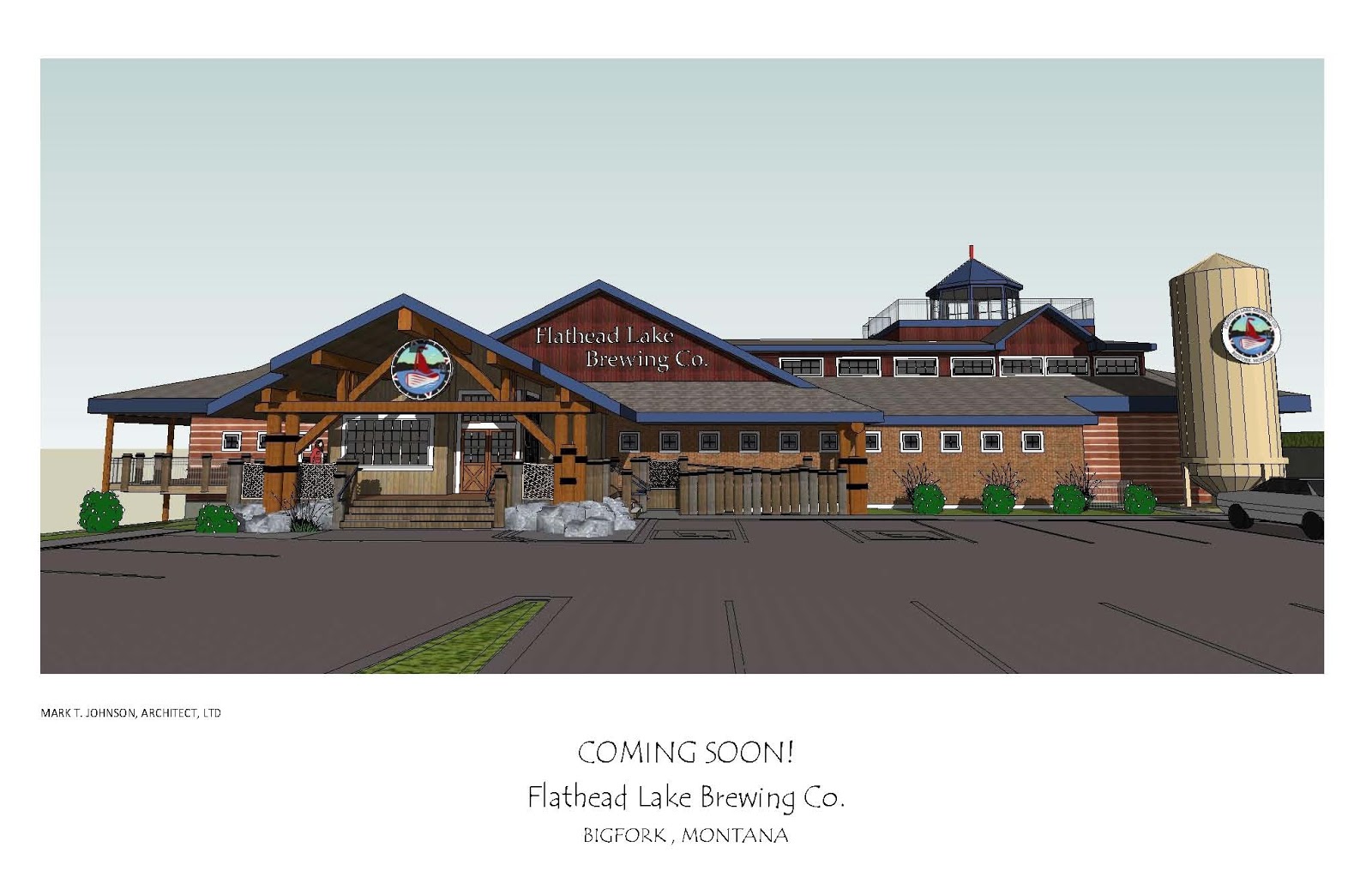 The new facility will have a 10,000 bbl capacity to go along with a new canning line and an existing bottling line.  The canning line will have the ability to fill both 12 oz and 16 oz cans.  More beer and a greater variety of styles and flavors are in store. Word is the cupola is removable to allow additional equipment to be dropped in should the need arise.
The brewery will be accompanied by the Flathead Lake Brewing Company Pub House (restaurant), set to open early spring of 2014. The restaurant will feature beer from the Flathead Lake Brewing Company as well as beer produced by other Montana breweries.
Flathead Brewing Co. is working hard to build the facility in accordance with LEED (Leadership in Energy and Environmental Design) standards, a voluntary, consensus-based, market­-driven program that provides third-party verification of green buildings (sustainability). Flathead hopes to put Montana on the map by becoming the second GOLD LEED certified production brewery in the U.S.
The current facility is located in Wood's Bay, 4 miles south of Bigfork. The new facility is located at the corner of Holt Drive and Harbor Heights Blvd, just west of Hwy 35 and the heart of Big Fork.