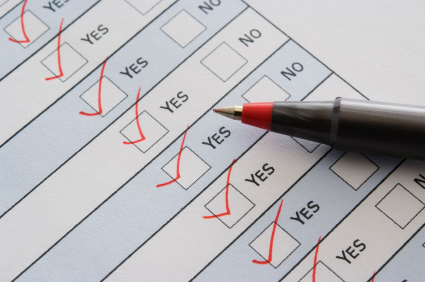 For Valentine's Day, I thought it worthwhile to make a steamy confession: I am a beer ticker. Yes, I am one of those beer geeks who likes to try a new beer and check it off. But I don't think this an unpardonable sin. Instead, I see it as a service to craft beer, a necessary part of my craft beer journey.
You see, it all started well before I was of drinking age. I have always liked keeping lists. I kept lists for birds I've seen, cities I've visited, and the books I've read (currently sits around 427). There is something nostalgic about the lists themselves, something more permanent than the memory. For me, seeing an entry on the list ignites a fuller memory sense than when I don't write something down.
I understand there is a dark side, though – the beer tickers that salivate at the thought of low bottle counts, chasing beer trucks and buying beer from friends' bottle shops that never make it on the shelf.
And there are the ones who factor in, it seems, an extra sensory of the beers they drink – the rarity factor. The "it's rare so it's good" mentality can creep in casually or obnoxiously, as such is the case with "
Sign Guy
" in this article from
The Growler
.
Unfortunately, these beer chasers have shaped the beer market. Tighter market allocations, bottle limits, and "you-can't-buy-Pliny-unless-you-buy-something-else-too" models (as
Blackwell's
in San Francisco notably does), are now more commonplace. The question this raises for me is whether these models make it make it harder for the "craft beer noob" to get into craft beer without being overwhelmed. I think there is a risk of that happening.
But without these parameters in place there is risk of most of the beer going to only a few people, which does not serve the "noob" well either. Is there a middle ground? Perhaps, but that's for future discussion.
Back to beer ticking. I recall being in Boulder a couple years ago as my craft beer enthusiasm was burgeoning. I printed off some "Top 50" craft beer list from the Internet and took it (a bit sheepishly I admit) into a local bottle shop. Graciously, the girl who ordered for the store didn't berate or laugh at me when she spied beers like Darkness, Dark Lord, Westy 12, and Pliny the Younger on this list. Instead, she showed me the few she did carry, told me why I wouldn't find most of them in a store and made recommendations for similar beers, and told me how I could run the gauntlet and get a pour of Pliny the Younger that was to be tapped in a couple weeks later (which I did, and it was delicious).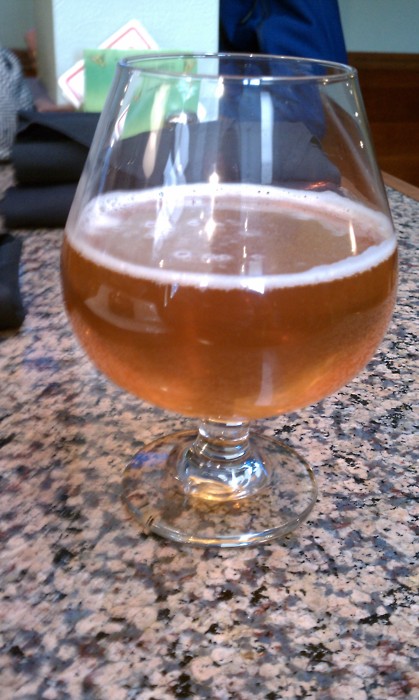 (first pour of Pliny the Younger, 2011)
I still have this list. I think I've checked off about 40 of the 50 on there. Today, however, I keep tabs on the beers I drink through more modern means (
Untappd
). Since I started tracking, my average is about one new beer a day (should I admit that?).
Keeping track makes sense of it all. I can look through my list when I walk into a bottle shop and know if I've tried this beer or that (especially when I may have had it on draft but now I see it in the bottle). To me, this ability gives new beers a "fair shot" for my attention. I'm more likely to try a new beer than repeat one I've had. It's how I spread the love, so to speak. Perhaps I'm a polygamist for porters, smitten with saisons, amorous for American barleywines, rapturous for Russian Imperial stouts (ok, I'll stop).
I'll certainly come back to my favorites, but I've discovered many new favorites just by being open to new beers. I can also say with confidence that I'm glad I've tried many of the "great, hyped beers" and found that sometimes they're just not all that. It's made me more cautious seeking them out and able to subdue the whistles of the hype train.
So I think we can be beer tickers without being "Sign Guy." We do it by embracing the idea that, in the end, it's just beer and we'll never be able to get to them all, but enjoy the ones you do get to tick. And, above all, share it when you can!
Happy Valentine's Day!