Anyone worth his or her salt knows education comes from a wealth of sources. So, if you're brave enough to take on the ice and snow covered streets of Missoula under cover of darkness, you're likely the kind to also brave The Oxford, where you'll be schooled on the finer points of one of Missoula's old-school bars.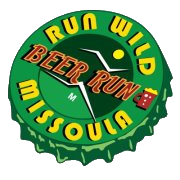 The Oxford is the destination for this month's Run Wild Missoula Beer Run, held the last Wednesday of each month at 6:00 p.m. at a rotating destination.  This month it's at "The Ox,"  which you'll find at the corner of Pine and Higgins Streets (not to be confused with nearby Charlie B's, located at the corner of space and time).
So, Wednesday, January 30, 2013, join your fellow beer runners for a five mile group run followed by the beverage of your choice and a good chance at spotting some of Missoula's wildlife.