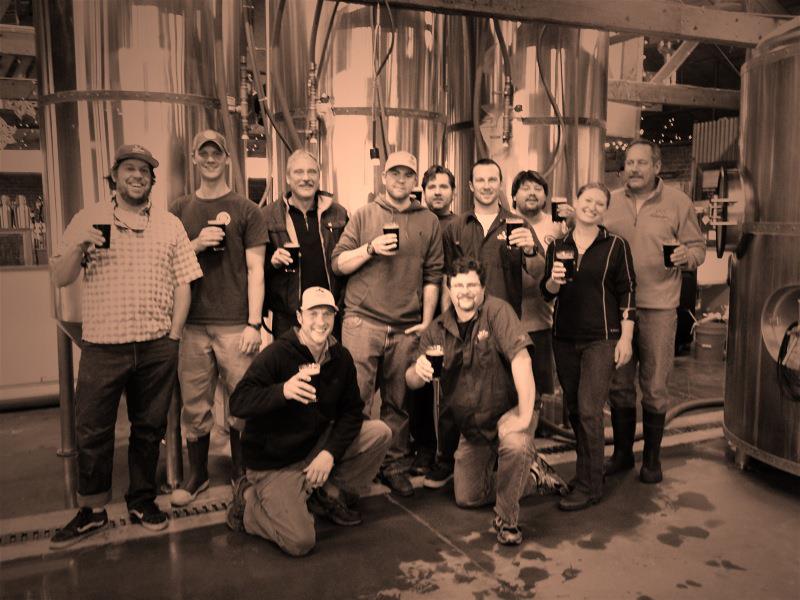 Not since this year's Missoula Craft Beer Week has there been such a prominent collaboration of support between Missoula's breweries and bars. And just in time for the holidays, Missoula's craft beer scene has established the Garden City Community Brew, a program that will have all local breweries brew a one-of-a kind beer bi-annually. The beer will be distributed exclusively to Missoula County Tavern Owners Association (MCTOA) members' taverns and proceeds from the sales will benefit Missoula's local charities.

Already over $4,000 was raised by the MCTOA and its member taverns and bars, which was presented on November 30 to the Missoula Food Bank. This money also benefited the charity because it was matched by Town Pump through another commitment. 

On December 5, the first incarnation of the Community Brew was made at Draught Works. It is a Black IPA set to be released on December 21 and only available at Missoula's 20 MCTOA member taverns. Each tavern will get one keg of the beer and in return that tavern will donate $100 to the Missoula Food Bank. The taverns are:

Al's & Vic's
Bodega
Brooks & Browns
The Depot
Double Front Lounge
Eagles
Elbow Room
Iron Horse Brew Pub
James Bar
Joker's Wild
The Keep
Missoula Club
Montana Club – Brooks
Montana Club – Reserve
The Mo Club
Paradise Falls
Red's Bar
The Rhino
Sean Kelly's
Stone of Accord

Each time a new beer is brewed, as it was a Draught Works, brewers from Draught Works, Big Sky Brewing, Kettlehouse and Bayern will come together do what they do best: brew good beer.