What's more important to AB-InBev and MillerCoors, taste, or image? Even the most casual craft beer consumer knows the answer.  Big Beer spends gagillions of dollars a year making sure you know their brands.  Bud Light, Coors, Miller Light – their advertising is iconic to the point of being a part of our culture (Tastes great! Less filling!) and we all recognize their tap handles, box designs and bottle labels.
Keeping the empire going is job number one.  It's business. I get it.
One of the big topics in the craft beer world recently is the extent to which Big Beer is making efforts to cash in on the craft beer rising tide.  Or, perhaps more accurately, to help replace declining sales and interest in their flagships.  AB-InBev's purchase of Goose Island is well known.  You probably also know Shock Top is AB-InBev and Blue Moon is Miller Coors.  Did you know AB-InBev also has stakes in Craft Brew Alliance (Red Hook, Widmer and Kona)? That Leinenkugel's is Miller Coors?
The reaction from the breweries when Big Beer steps in is predictable: It helps infuse cash for capital expansion so we can make more beer. It gives us access to a distribution network we could never have on our own.   Goose Island is a prime example.  Their 312 Urban Wheat is showing up in multiple new states thanks to AB-InBev. These explanations sound reasonable, right?
Yes, they do at the level of growing one's business.  It's a common dream.  Start a business with passion and grit, pour everything into it, watch it grow bit by bit and, one day, cash in and enjoy retirement.
What is rankling the beer world is the lack of disclosure as Big Beer takes a bigger stake in craft beer-esque endeavors.  Take a look at any one of these products and there's no mention of who really owns them and where they're brewed.  Think Goose Island 312 Urban Wheat is brewed in Chicago? Think again. Try AB-InBev facilities in Fort Collins, CO. and Baldwinsville, NY.
Why isn't that information on the package?  Actually, the question that I read, hear, and even ask myself at times is, "what does it matter, so long as you like how it tastes?"   
Charlie Papazian tackles that question in his recent article "Do You Give a Damn About Who Makes Your Beer?"  In discussing what's changed over the past four years, Charlie explains:
For one thing craft beer has solidified its position of offering choice, flavor and value to the American beer drinker. Something that the large brewing companies have mostly ignored for 30-plus years.
He proceeds to articulate a variety of reasons why it's important to care about who makes your beer.  Give it a read.  It helped me make sense of some of the questions rolling around in my head I couldn't quite figure out.  On the distribution front, Charlie provides this rather interesting nugget:
In early November 2012 in a presentation to beer distributors during the Anheuser-Busch Sales and Marketing Communications meeting in Chicago, top executives made it clear: "[Anheuser-Busch Inbev is] committed to giving you the brands and the tools you need to succeed…we do believe that at some point…having a non-AB portfolio [brands/products] becomes a distraction."
Big Beer putting the squeeze to distributors whom we hope will carry our favorite craft brands isn't particularly new news, but seeing it articulated that way brings it a little closer to home.
Craft brewers, our champions of choice over the past four years (and well before), have much work to do.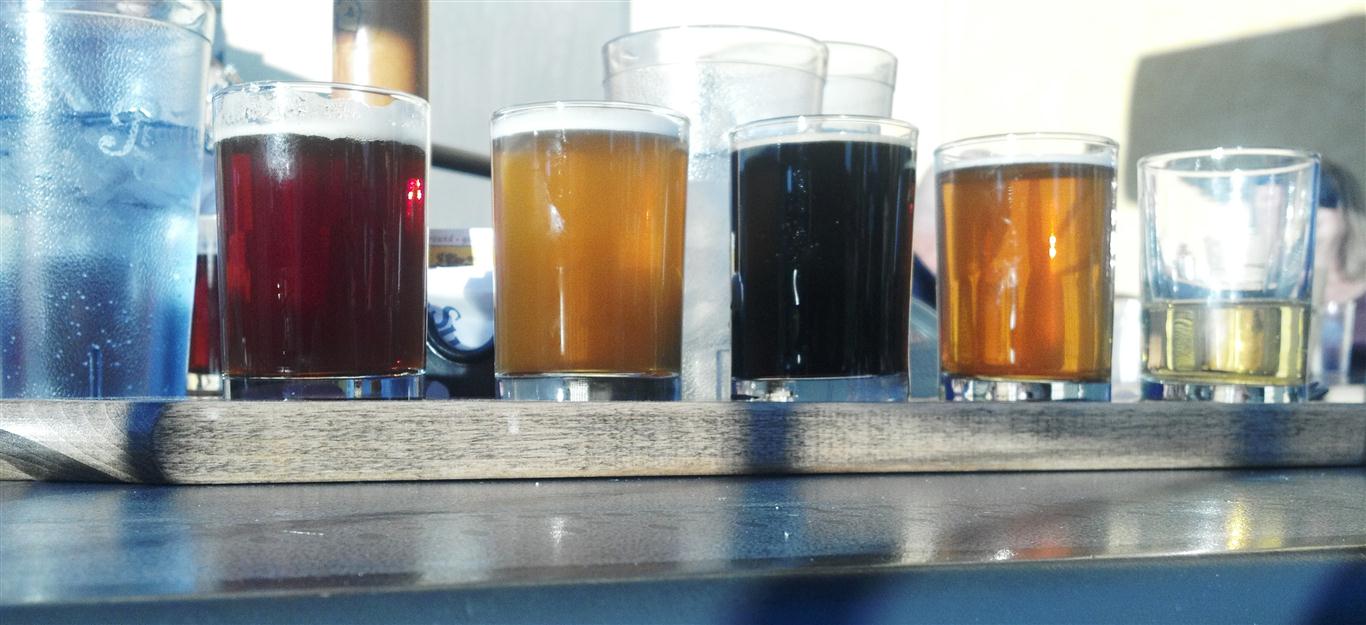 Yet, craft beer isn't just competing against big beer, it's competing against itself, too.  There's limited tap space, limited shelf space, and limited opportunities to get products out in the market place.  "Building brands" isn't exclusive to Big Beer.
On the same day Charlie Papazian's article hit the newswires, Shanken News Daily popped out with an article titled "Craft Controversy: Rotating Drafts Spark Concern Among Brewers." It contains quotes from Bob Sullivan, vice president of sales and marketing at Boulevard Brewing. While his comments make perfect business sense, they frankly frighten a beer explorer like me.  Take this passage:
Bars that refuse to dedicate draft handles to particular brews, but rather regularly rotate beers in and out are "becoming more prevalent," remarks Bob Sullivan, vice president of sales and marketing at Boulevard Brewing in Kansas City, Missouri, the tenth-largest craft brewer. The tactic—while often a successful strategy for on-premise operators—is damaging to all craft brewers, new and established, Sullivan says, as it doesn't give brewers a chance to build their brands. "The on-premise is a critical place to engage our consumers and build brands," he adds, and the "in and out" or "one and done" approach to draft brews by an increasing number of bars has begun to "dramatically impact our share." Sullivan adds that other craft brewers report similar concern.
So, is the rotating tap really more damaging to craft beer, or is it more damaging to Boulevard? Are these just protectionism comments clothed in a general concern for the greater good?  Is Boulevard willing to give up some of it's non-rotating taps to make room for some craft beer start ups?
In other words, at one level, isn't Boulevard saying exactly the same thing as the AB-InBev executive?  Don't mess with our tap space? 
Again, it's business. I get it.  Boulevard and all the other craft breweries need to sell beer to survive, grow and prosper.  Frequently rotating taps may not help grow any particular brand, but it does give better access to all.  To that issue the article says:
Sullivan concedes that the growing concern is one that brewers themselves have had a hand in stoking. "We, in part, created this, due to seasonals," he says, "and now some retailers have taken it to the extreme. Accounts that offer 20 or 30 different drafts that all rotate is not a healthy trend for craft beer and craft beer brands."
I truly enjoy some of Boulevard's brands and have some of their Bourbon Barrel Aged Quad in my beer cellar.  But I learned about them precisely because of a bar with frequently rotating taps.
What I fear Boulevard's comments fail to appreciate is that more bars are moving to frequently rotating taps because more of us are demanding it. We are the consumers.  We are the ones fueling the growth. We know beer.  We remember beer. When we find a brand we like, we seek out more of it.
Places which don't rotate their taps are virtually assured of losing my business.  One rotating tap out of 15 isn't enough to keep my attention.
I don't think Mr. Sullivan is suggesting Boulevard or anyone else should stop trying to meet the craft beer consumer's needs. He's not saying anything most other craft brewers – big and small – haven't at least thought to themselves while fighting for tap space.  Still, his comments raise significant concerns for the consumer.  If choice is harming their bottom line, what do you think is the easiest way to "fix" the allegedly unhealthy trend?
Less choice benefits the craft brewery, but harms the craft consumer.   Quite the conundrum, don't you think?