When we look back on 2012, no story will better define the year-in-beer from a big picture perspective better than the "craft versus crafty" debate.  Though it reached a full boil in December, the story has been bubbling steadily throughout the year.
In a nutshell, it is a story about distinctions. About distinguishing between craft and non-craft beer. About drawing lines. About separating the "good" from the "bad."
It is also a story that has driven me nuts. Not because it is unworthy of debate. It most clearly is. Rather, I just can't quite get my head around it.  The lines are no longer black and white.
Yet, that's exactly what the Brewers' Association has done with it's communications in the "craft versus crafty" realm.   It is safe to say the BA misjudged the extent to which its supporters – lovers of craft beer – distinguish between "us versus them" when it comes to tasty beer.  It didn't help when the BA released a chart showing who is not a "craft brewer" under their guidelines (small, independent, traditional.) The BA wisely retracted the chart a few days later, saying they plan to replace it with something more positive in the new year.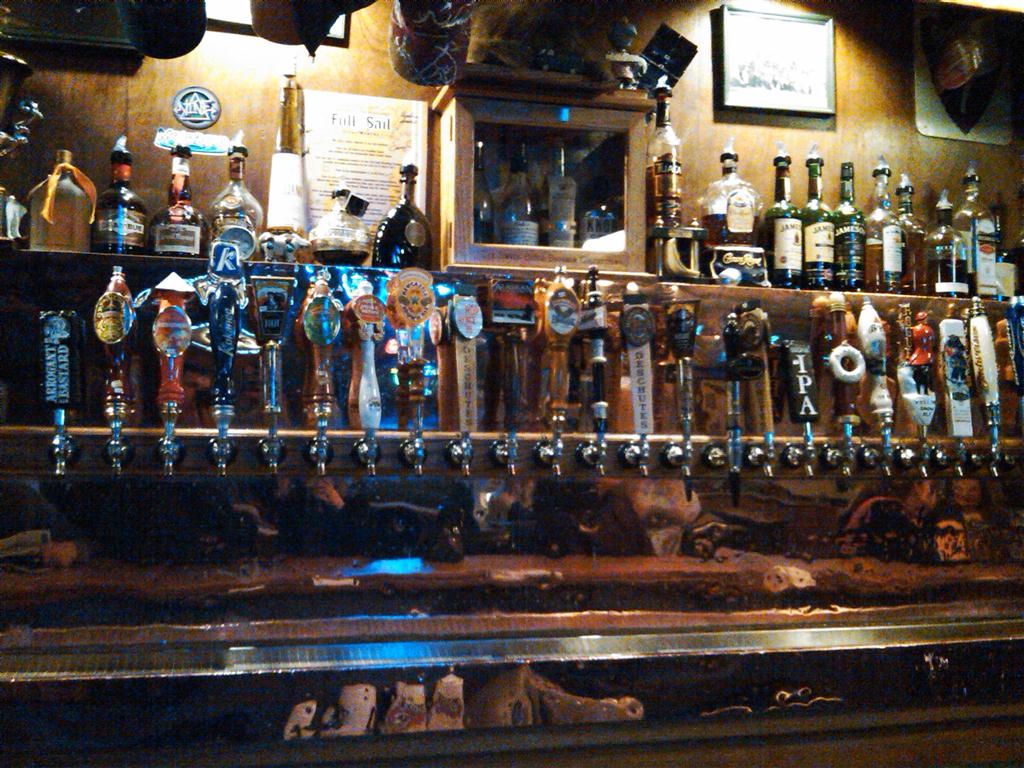 Reaction from big beer was predictable, but the well thought out responses from those who were both included and excluded from the "craft brewer" list provided excellent reading.  If anything, it demonstrated how multifaceted the debate is and how hard it is to categorize "craft beer" in our rapidly changing landscape.
When Big Beer only made yellow, bitter, highly-carbonated, indistinguishable lagers in their own facilities, separating "craft" from the others was easy.  Then Boston Beer Co. (Sam Adams) rapidly expanded and outgrew the BA's definition of "small." Losing Sam Adams would be a huge blow to the BA's numbers, so the definition of small grew three-fold.
Next Big Beer started staking territory in the craft world by starting their own craft brands, buying others and taking ownership interests in yet others.  Suddenly the debate is even harder.  Big Beer is now making beer we want to drink.  Bourbon County Brand Stout, anyone?
The debate that followed the BA's craft versus crafty piece included a direct, pointed and thought-provoking piece by Jace Marti, a sixth generation owner of August Shell Brewing Company.  August Shell was listed on the BA's chart of non-craft brewers because they allegedly aren't "traditional."  Why? Because of their use of adjuncts, to which Jace responds (in part):
When August Schell emigrated from Germany and founded this brewery in 1860, his only option to brew was to use was available to him, as it was impossible to ship large quantities of raw ingredients from Europe at that time. . . . . .  In order to accomplish this, he used a small portion of another locally grown ingredient he called "mais" as is hand written in our old brewing logs, better known as corn. He didn't use corn to cheapen or lighten his beer. He did it because it was the only way to brew a high quality lager beer in America at that point.  . . . . . We continued to brew our beer using this small portion of corn because that was the way we traditionally brewed it. . . . . The question we have for the Brewers Association is why are we being punished for brewing with a locally grown ingredient, which started out of necessity, and has continued out of tradition?
That's an excellent question.  (The entire post is here.)
Yazoo Brewing Company weighed in on the issue with a bit of a schizophrenic post, simultaneously appearing to encourage everyone to know who makes your beer (big beer, local craft, and contract craft) while also encouraging people to drink whatever tastes good to them.
John Cochran of Terrapin Beer Co. published a post on his blog from a rather unique perspective.  He sits on the Public Relations Committee for the Brewers' Association and Tenth & Blake (MillerCoors) has a 25% ownership stake in Terrapin. He shares some of the same thoughts that have been rattling around in my head – namely, does this whole craft versus non-craft thing make any sense?    
Yet, John closes with this paragraph, which doesn't do anything to help solidify my thoughts:
So, how do you keep it straight?  That decision is ultimately up to each of you. You have to decide – is it about the beer? Do you purchase and support the beers that you enjoy, or do you potentially ignore great beers from the "non craft" brewers and support potentially mediocre beers just because they are made by the local "craft" brewer? Me? I'm doing both.
Really, this just distills down to the oft cited rhetorical question of "if it tastes good, who cares?" 
New Hampshire's White Birch Brewing made an attempt to address this question:
When you buy a White Birch product I can show you how your purchase has created jobs in NH, how your cash has been used to purchase locally sourced goods and locally sourced services. Try that with your made anywhere mass produced "crafty" beers.
It is a good point, but not entirely satisfying. Big Beer has plenty of facilities in the U.S. paying wages to people who spend those wages locally.  Plus, Big Beer contracts with a lot of barley growers in Montana.
Usually, I find my distaste for Big Beer comes down to a question of market dominance. Given Big Beer's general command of the distribution system, it has the desire and means to significantly affect choice.  Creating their own craft brands allows Big Beer to serve both the mass market and the craft market with only their beer, further squeezing out shelf and tap space to a limited few suppliers.
And then craft brewer Boulevard Brewing Co. pops out with this gem – "Accounts that offer 20 or 30 different drafts that all rotate is not a healthy trend for craft beer and craft beer brands." – and the radar goes up.
This debate isn't easy and the BA would do well to stop trying to tell us that it is.