Helena's Blackfoot River Brewing Co. announced today that, beginning Wednesday Jan. 2, 2013, they will be serving their beers at the taproom in style specific glassware.  This is a move that has been in the works for quite a while and represents a considerable investment to better showcase their already fantastic lineup.
According to Blackfoot, the move is being made for several reasons:
Style specific glassware accentuates the characteristics of different beer styles to improve the beer drinking experience. The different glasses that we will be using will increase the available hop, malt, and fermentation aromas of each beer and properly display the right amount of head and carbonation level on each beer. 
Blackfoot has been using the standard 16 ounce shaker pint glasses, but will now move to four, twelve ounces glasses for most of their beers.  Glasses include a footed ale glass, hourglass pilsner glass, a weizenbier glass, and a tulip snifter.
Plus, as shown in this picture from Blackfoot River, they look fantastic.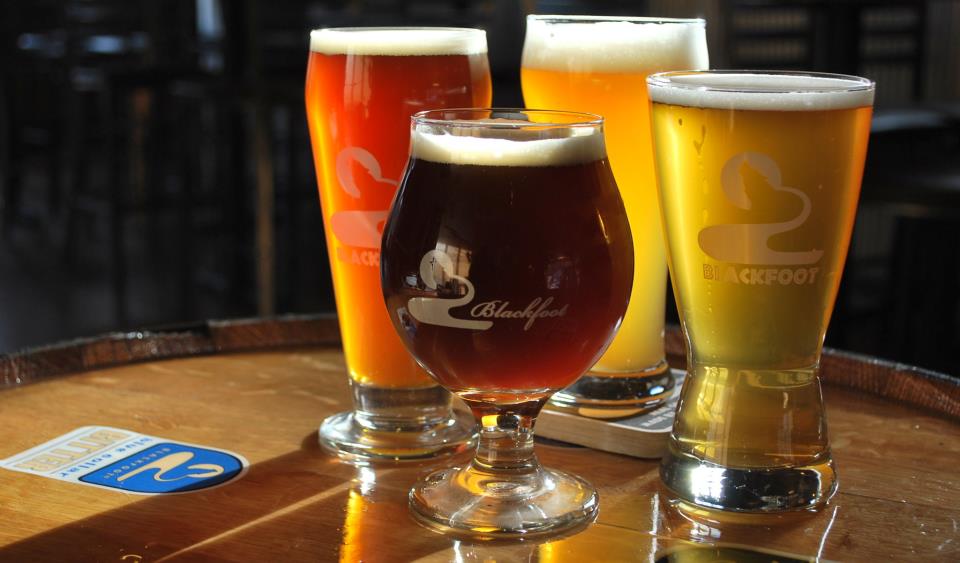 Using style specific glassware can make a considerable difference in your experience with a beer.  It won't make a bad beer good, or ever a good beer great, but can open up a depth of aroma and flavor you didn't know was there in well made craft beer.
For more information on Blackfoot River's plans, head to their facebook page.