Food industry consulting and research firm Technomic, Inc. recently released its top ten trends in adult beverages and beer makes the list in several spots.  Technomic used its ongoing research and surveys, interviews and discussions with brand marketers, on-premise and retail operators, bartenders and consumers to determine the major developments influencing adult beverages for 2013.
Checking in at number two on the list is the growing presence of beer in high-end restaurants:
2. Beer comes to the table in high-end restaurants. Extensive beer lists developed with the same care as wine lists take hold at upscale-casual and fine-dining restaurants, where beer's food-friendly nature further enhances the dining experience.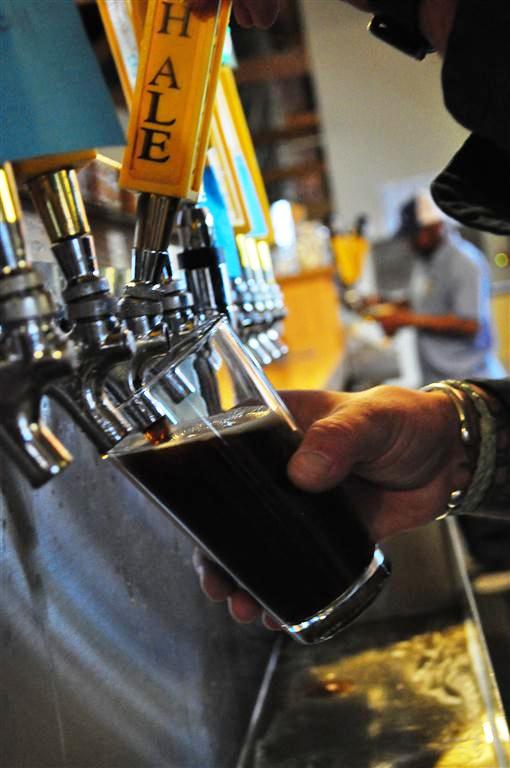 This isn't a new trend, but it's certainly good to see the trend gaining speed and influence.  Locally in Missoula, Caffe Dolce remains the gold standard for bringing quality taps and a strong bottle list to it's high quality food.  Red Bird's wine bar has made a good effort to carry several unique taps for many years now, but word on the street says they still haven't fixed their draft delivery problems. Blue Canyon, for some reason, persists in serving beer in frosted glasses.
The social nature of beer also makes the list with a strong showing at number nine:  
9. Beer gardens indoors and out. The communal experience of the beer garden goes beyond the major markets. The hottest trends in beer, food and socializing come to life in large open spaces—both indoors and outside—devoted to the casual enjoyment and exploration of beer and food as beer gardens show up in markets from New York to New Orleans and beyond.
In Montana, given our short season of warm-ish weather, we tend to call these places "patios," but I do see more and more news articles about these beer gardens showing up in a variety of places. Based on the descriptions, they bear evidence to craft beer's emergence as a more upscale beverage choice among the trendy and wealthier adult beverage drinkers (not necessarily one in the same). 
Craft beer is indeed a highly social drink and with the dramatic rise in the number of breweries, the variety of offerings, and continually increasing quality, it's no surprise to see it appearing as some of the hottest trends in the adult beverage industry.
To see where else beer makes the list, head to Technomic's press release.