The winners of the 2012 Great American Beer Festival Competition were announced during the Festival on Saturday, October 13 and, as always, there were some surprises.  Or maybe the fact that numerous awards were won by breweries even the seasoned beer fan hasn't heard of is no longer any surprise at all?
For 2012, the Brewers Association awarded 254 medals in 84 beer categories covering 134 beer styles.  There were 4,338 beers entered in the competition from 666 breweries from 48 states, Washington D.C. and Guam.  The 185 beer experts who served as judges came from 11 countries.  To say this is a big, prestigious competition is an understatement.  It's the biggest in the world.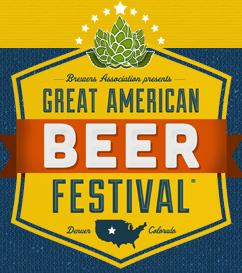 It's also expensive to participate.  Entry fees run hundreds of dollars. The number of breweries who can participate at the Festival is capped due to space limitations. (One hundred ten additional breweries were allowed in this year due to rearranging the space at the Colorado Convention Center.) The first five beers entered in the competition must also be served on the floor at the festival and the competition beer must be shipped separately from the festival beer.  Only once the floor space is filled can breweries enter beer only for judging. These costs and space limitations help to explain why only 8 out of 36 Montana breweries chose to attend this year.
But I digress.
As has become common, the style with the most entries in 2012 was American Style India Pale Ale with 201 beers.  The Gold medal was awarded to Tap It Brewing Company of San Louis Obispo, CA. Ever heard of them?  Thai Me Up Brewery of Jackson, WY, won Gold for the Imperial IPA category out of 128 entries.  Heard of them?  What about Brickstone Brewery in Bourbonnais, Ill., which won Gold in the American Pale Ale category out of 109 entries? I hadn't heard of any of them.
Devils Backbone Brewing Company of Rosewood, VA, won eight medals, the most of any brewery and was named the Small Brewpub and Small Brewpub Brewer of the Year.  I actually know something about Devils Backbone only because I was making a list of places I wanted to visit the next time I go to Virginia.
Last year, Sun King Brewing (Indianapolis, ID) also grabbed eight medals on its way to winning Small Brewpub and Brewer of the year. I had a chance to tour Sun King in July and it's as industrially unassuming as most of the others its size I've visited. And makes really good beer.
On the way to their success, all of these "unknown" breweries beat out many of the big boys like Deschutes, Sierra Nevada, Boston Beer Co., Boulevard, Dogfish Head, and Firestone Walker (all of whom have enjoyed their own success at the competition through the years).
What does this mean?  Size – and fame – don't matter. Chances are, your local brewery just might be the next Sun King, Devils Backbone, Tap It, or Thai Me Up.
There are beers with mythical status like Dark Lord, Kate the Great, Kentucky Breakfast Stout, and Pliny the Younger which require good fortune merely for the chance to try them.  Many live up the hype, but I've often wondered at what cost.  The hype creates black markets, undue competition, and hard feelings.*
Worse, it may leave you feeling like your local brewery – far removed from the fame and hype – doesn't measure up.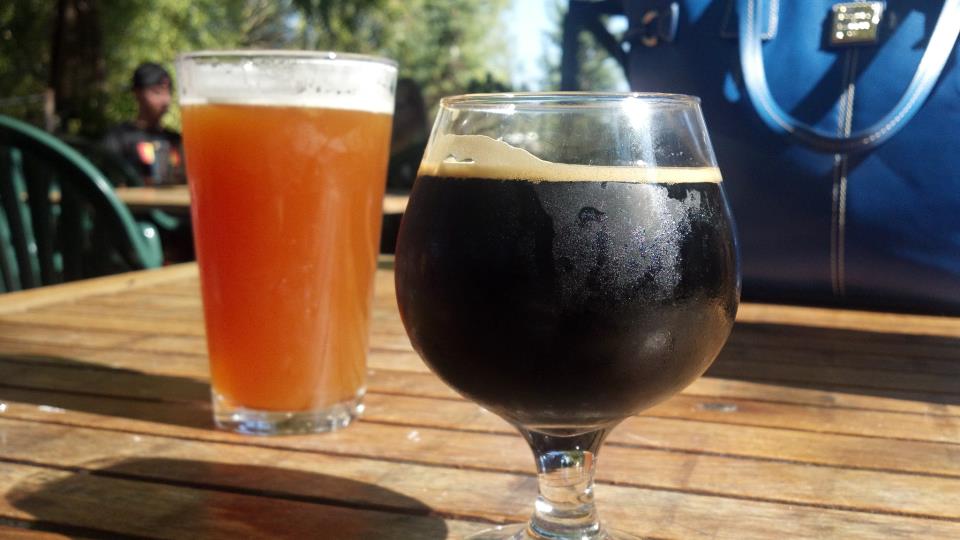 If the results of the GABF competition tell us anything, it's that great beer can be found anywhere. And everywhere.  I had one of those "whoa" moments this summer when I sat down to a "Death Star Imperial Stout" at Tamarack Brewing Co. in Lakeside, MT. It was a beer I expected to be good, but had to pause for a moment to figure out if I really was tasting something THAT good.  I was.
These kind of moments happen from time to time.  That's one of the great pleasures of exploring craft beer from places near and far.  Seek out those mighty beers with all the hype when you get the chance and see what you think.  And remember, the next unknown, unheralded beer you try at your favorite neighborhood brewery (or a brewery you happen to stumble upon) may just rearrange your entire beer world.
___________________________________________
 * Don't get me wrong, I love trying these mythical beers when the opportunity comes along. I love that brewers seek to make these kind of beers and I don't begrudge them when they achieve this kind of success.  It's the reaction from a segment of the beer geek realm that's of concern.