Chicken actually.  Because, according to Run Wild's Chancellor of Libations, Pat Cross, chicken is almost like turkey.  This being the first beer run following Thanksgiving, it's only natural to head to Double Front Chicken.  You kind of have to know Pat for any of this to make sense.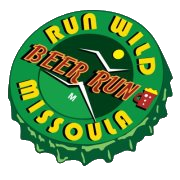 That being said, this month's Run Wild Missoula Beer run takes place at Double Front Chicken at 122 West Alder Street in Missoula.  As always, the fun gets started at 6:00 p.m. with a 5 mile group run followed by beer, food and conversation with fellow runners.  All skill levels are welcome.  Remember to bring your headlamp. It's plenty dark at 6:00 p.m. this time of year.
Need another incentive?  Run Wild will announce an upcoming Beer Run contest where you can win free beer for a year (in the form of one beer at each beer run in 2013.