Not surprisingly, with the meteoric rise in the number of craft breweries over the past several years comes concerns about there being a craft beer bubble on the horizon. That was the subject of a recent article about San Diego's craft beer scene in the San Diego Union Tribune.
San Diego County now has about 60 breweries with another 24 in planning.  That's a staggering number, especially for those of us hanging out in Montana.  We may have the county's 2nd most breweries per capita, but our 36 breweries are spread out all across the gigantic big sky of the 4th largest state.  That's land, not people.
The article includes this gem of a quote from the co-founder of Stone Brewing, San Diego County's largest brewery:
"We are in a time of irrational exuberance in craft brewing," said Greg Koch, co-founder and CEO of Stone Brewing. "We are like a Third World bus, with all these people hanging on to the roof. Sooner or later, we are going to hit a bump in the road."
That makes sense to me in an area with 60 breweries and 24 more on the way.  Limited tap and shelf space will forever make it a challenge to bring new products to the market.  When that's your primary means of generating revenue, you'd better either be darn good, darn unique, or darn connected.
Large, regional and national craft breweries still represent a small slice of the 2,100+ craft breweries in the U.S. and that's probably going to stay the case.  And as I write this sitting in a more rural part of Virginia, I'm reminded there are many pockets of the U.S. where the craft beer boom remains a novelty – nowhere near bubble status. Good craft taps remain the exception, not the norm, and the selection at most larger grocery stores resembles that of truck-stop convenience stores back in Montana.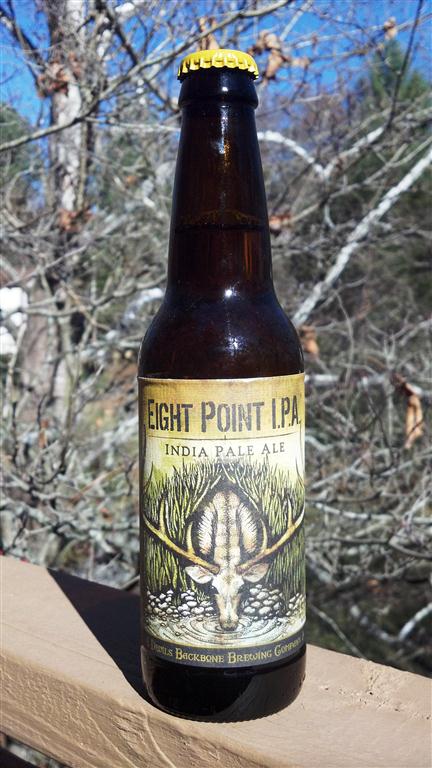 That's not a dig, just a comparison.  Conversely, the area has two bottle shops with great selections, including beer from Idaho we can't even get in Montana.  (And breweries keep telling me Montana's laws aren't a hindrance to distributing in Montana? Uhh . . . .)  Craft breweries are becoming more common and Virginia's Devil's Backbone took top honors at the recent Great American Beer Festival.
Is Montana approaching a bubble?  Montana is definitely in the midst of a craft beer exuberance, but it hasn't reached the irrational stage.  The Montana Brewers Festival in October drew 2,400 beer fans to a fantastic collection of 70+ all-Montana brewed beers.   As Ryan reported, there's a fifth Missoula brewery seeking start-up funding.  A second brewery is under construction in Butte (Butte Brewing Co).  Columbia Falls' Desert Mountain Brewing Co. is close to opening.  While not all current breweries may survive, Montana has not reached a saturation point where each additional brewery has a significant cannibalistic effect.  Some effect, yes, but that's rational competition, not irrational exuberance.
Tell us, is there a craft beer bubble on your horizon?