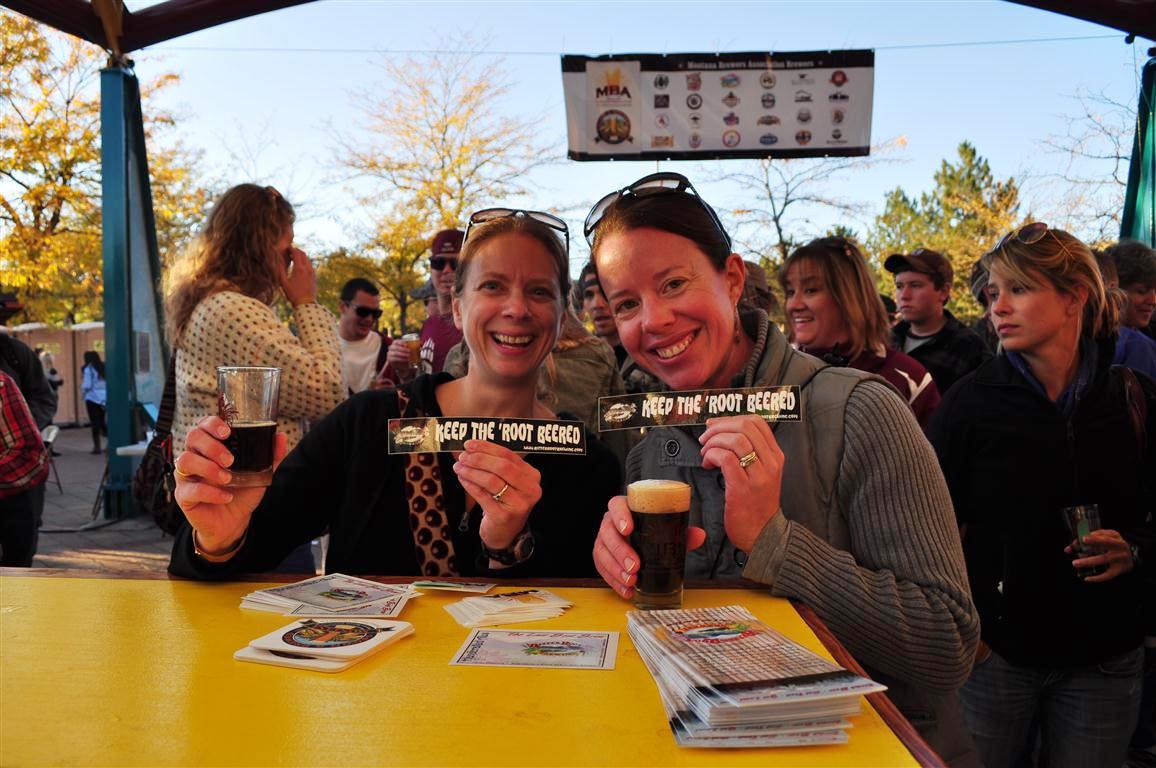 A chilly start to the morning yesterday gave way to the kind of crisp, sunny, blue sky day that reminds those of us living in Montana why we choose to do so.  There was another pretty big reminder, too, as the Montana Brewers Festival filled Missoula's Caras Park with 75 Montana brewed beers in a celebration of  the skill, craft and imagination of Montana's craft brewers. 
From lambics to Belgian tripels to black IPAs and chocolate porters, the large, steady beer-loving crowd enjoyed a wide array of Montana craft beer.  Hailing from Wibaux to Hamilton and all points in between the Festival gives us a chance to sample beers from breweries many of us can't practically visit, even as they're all hanging out in the same state.  New breweries like The Front Brewing (Great Falls) and Philipsburg Brewing provided new experiences while long established breweries like Blackfoot River, Bitter Root, and Madison River kept us entertained with new brews.
Don't ask me to pick a favorite, but I'll tell you this. Bozeman Brewing, Bitter Root Brewing and Madison River had me going back for seconds with their Terroir Fresh Hop IPA, Honey Citra Imperial IPA and Green Emerger Fresh Hop IPA, respectively.  Even for a stout-head, it was impossible to resist the fall fresh hop season.
Here's are some of the sights from yesterday's festival.  We'll post a full gallery soon.