The American Homebrewers Association is holding their 13th Annual Learn to Homebrew Day this Saturday, November 3, and homebrewing stores and clubs all across the country are getting into the action.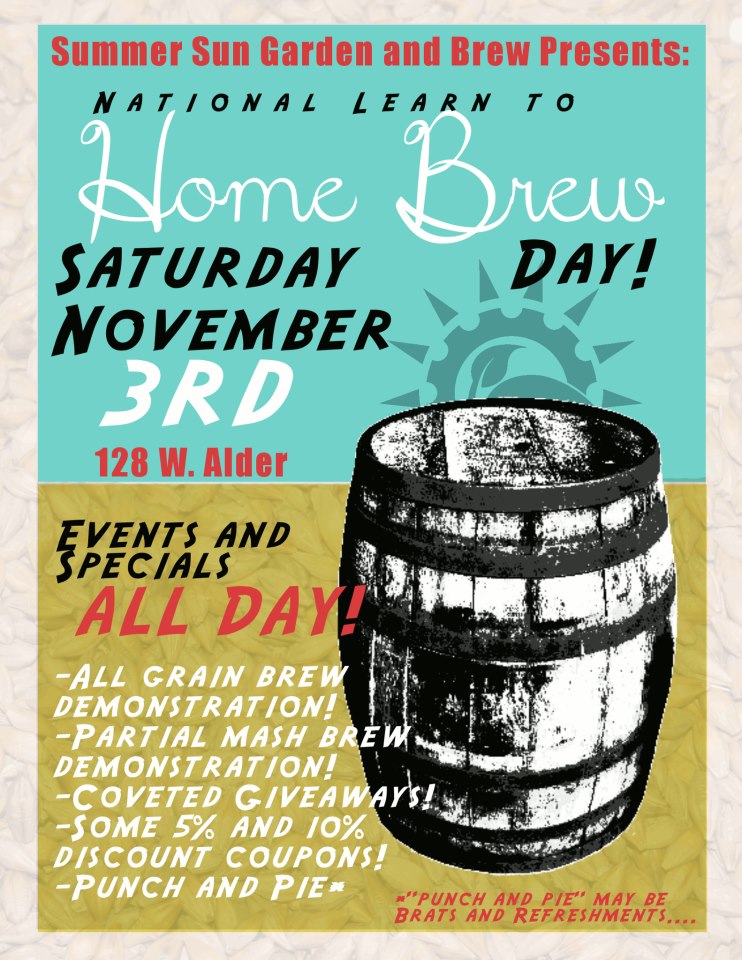 Here in Missoula, Summer Sun Garden and Brew Supply on 128 West Alder St. is hosting events all day including all-grain and partial mash brewing demonstrations.  Check out their facebook page to stay up on all the events.  
If you're interested in taking up homebrewing, or taking it to the next level, stop by Summer Sun on Saturday or check out HomebrewersAssociation.org for information on events in other areas.  The American Hombrewers Association website is full of homebrewing information you can use to make your first batch or improve on your 50th.
I got my initial homebrewing equipment from the Howling Wolf Homebrew Shop in Helena, MT, somewhere around 1997.  You won't find the shop there today, but head up Last Chance Gulch and you'll run into the place it became, Blackfoot River Brewery.  With their help along with the classic Joy of Homebrewing book by Charlie Papazian, I set off on a beer adventure that continues today.  I still use that equipment.  After a bit of a brewing hiatus I recently made the leap into all-grain brewing, thanks to help from Summer Sun and tips from blogging compatriot Ryan.  A fresh hop black ale (using hops from our backyard) is pouring nicely, while an IPA brewed with cascade and simcoe hops is clearing up in the secondary fermenter.
Join the fun!