If you'd asked me 3 years ago where Growler Fills would be today, I have no idea what I'd would have told you.  I doubt there are many people out there who start a blog with a specific plan in mind. I sure didn't.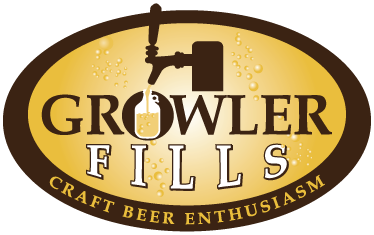 Growler Fills' three year anniversary came and went on Sunday, October 14, 2012, and I was too busy to notice.  Too busy taking care of the day job, too busy working on new posts for the blog, and too busy looking in the beer fridge for something new to try.  All of that is good.
The past year has been a busy one.  I've sampled more than 600 unique beers, written more than 150 posts (at times butchering the English language and basic rules of punctuation), co-created the Missoula Craft Beer Week, and even obtained federal trademark protection for the Growler Fills "brand." It's been a fun ride.
I attended the Montana Brewers Conference recently and it was refreshing to discover how many brewers and others in the industry tune in.  As I mentioned during the panel presentation on blogging, they aren't necessarily my target audience.  Rather, they're an essential part of the "conversation" that is Growler Fills.  After all, while the subject matter is craft beer, the stories we're telling are fundamentally about the people.
It may have taken three years, but I finally figured out what Growler Fills is. It's part events calendar, part news source, part education and part commentary – but above anything else, it's a conversation.
For that conversation to succeed, I need you. I hope you've enjoyed the evolution of Growler Fills and hope you'll continue to take part in the conversation.  Now, will someone hand me a beer?