It seems it's the season for anniversary celebrations and what better time than harvest time? First we get an infusion of fresh hops followed soon thereafter with a harvest of pumpkins.*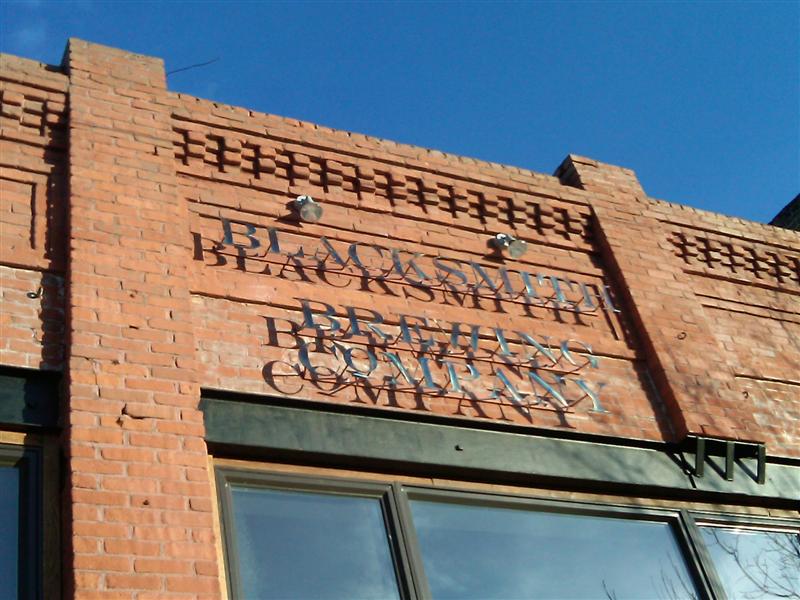 Blacksmith Brewing Co. is fast approaching their 4th Anniversary and is throwing a potluck dinner and party on Wednesday, October 24, 2012.  Really, a pot-luck is the perfect idea for Blacksmith since it already serves as the town's community center.
Blacksmith is providing pulled pork, baked beans, cole-slaw, hot dogs, chips, desert and beer.  You'll have to shell out $3/pint for the beer, but that's a heck of a bargain for great craft beer.  The potluck gets started at 5:00 and tap room manager Trisha says to bring what ever you want to contribute.  Plus, they won't kick you out if you show up empty handed.
There's no better way to celebrate a brewery than with new beer and Blacksmith will release two, along with a twist to their Panty Dropper Pale Ale.   Here's the scoop on the beer:
Custer's Pumpkin Ale (7%) brewed with 160lbs of locally grown sugar pie pumpkins, a special blend of spices, and dry hopped with fresh local hops.
4th Anniversary White Ale (8%),  a wheat ale brewed with Blacksmith's blonde yeast, coriander, orange, and  generously hopped.
Panty Dropper Pale pushed through a hop infuser using whole leaf Chinook hops.
Live music from Love Is A Dog begins at 6:00 p.m.
________________________________________
* Well, you'll only find fresh pumpkin beers at your local brewery, the beer on the shelves was made with last year's pumpkins.