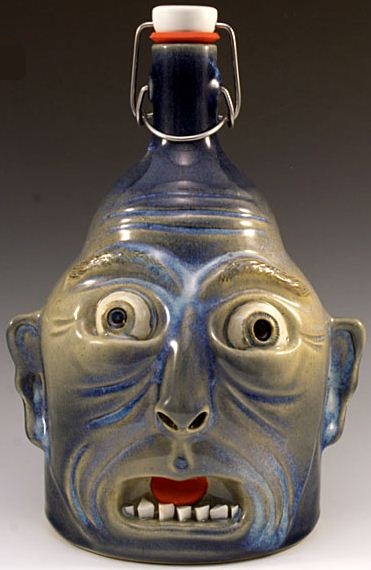 Whitefish, MT, is a great summer destination (or any season, for that matter). For the month of July, craft beer fans visiting Whitefish have a great opportunity to stop by Whitefish Pottery and Stillwater Gallery to check out some of the most interesting, cool and downright unique growlers you'll ever see.
From now through the end of July, the Whitefish Pottery and Stillwater Gallery is hosting a solo show of one-of-a-kind growlers and inspired whiskey jugs handcrafted by potter Tim Carlburg.  The Gallery is at 240 Central Avenue in downtown Whitefish, MT.
Tim is the owner/potter of Carlburg Pottery and he crafts every growler by hand, guaranteeing no two are ever alike.  Check out his website where you can find all the details about having Tim produce your own custom growler.