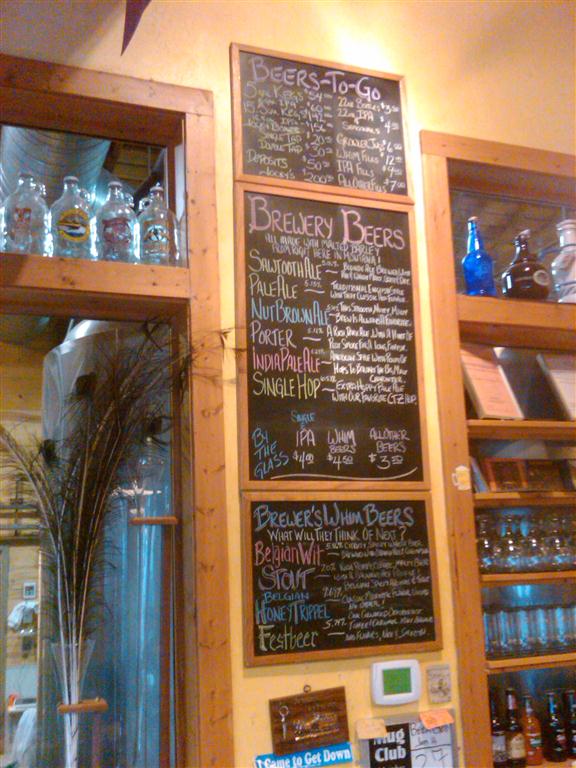 "Drink Local" is a phrase heard and seen often around the craft beer world.   It's not only a common catch phrase in support of local businesses, but a not so subtle dig at the macro-American-adjunct-lagers of the world.  Drink fresh, locally made beer and you'll enjoy a higher quality product while supporting your neighbors, so the theory goes.
But what does it really mean?  The question popped into my head while reading a Spokesman-Review article on the new Iron Goat Brewing Co. in Spokane.  Eastern Washington and Northern Idaho have been experiencing the kind of craft beer boom seen throughout Montana over the past few years. It's transformed what was largely a craft beer wasteland 10 years ago into quite a burgeoning scene with plenty of opportunities to "drink local."
The article included this quote from Heather Brandt, one of Iron Goat's owners, in discussing plans to create an imperial stout brewed with locally roasted coffee: "A shared priority for all of us is keeping things as local as possible." That's a good priority and one I've heard uttered many times by brewers.  But how likely it is with beer, really?  
The more likely answer is revealed in the article's description of Iron Goat's initial two IPA offerings:
The final occupancy permit from the city arrived the day before the rich, amber-hued Impaler (8.5 percent alcohol by volume, 72 International Bitterness Units) was unleashed at Jones, followed shortly by the golden, creamy-yet-crisp Head Butt (6.7, 90).

Both get a biscuity character from Munich malt, and fruity flavors and aromas from Southern Hemisphere hops: Australia's passionfruit-scented Galaxy in the Impaler, and New Zealand's lemon/lime Motueka in the Head Butt.
 Hmm . . . it's hard to get less local than Australia and New Zealand.
This is by no means a knock on Iron Goat Brewing Co. I'm merely using them as an example.  The three breweries within a ten minute walk (or run) from my office do the very same thing.
On the production side, it's very difficult to stay local when it comes to beer.  Some of craft beer's big boys like Sierra Nevada grow their own hops and barley near the brewery, but only for a select, few beers.  More than half of Montana's barley crop malted at the Malteurope facility in Great Falls, MT, is used by Montana's brewers.  Again, a very good thing.  Yet, to brew specific styles of beers, or to obtain a particular taste profile it's impossible to stay local.
Yes, there's a difference between staying local for ingredients and drinking local.  There's also an obvious difference between drinking locally and eating locally, another popular catch phrase.  When I eat locally, I'm usually enjoying meat from a ranch in the next county over and greens and vegetables from the Missoula farmers' markets prepared by restaurants owned and operated by friends and neighbors.  It's a triple whammy of support.
My local breweries are fun to support, but what IS local in Montana?  In a state where there's a 10.5+ hour drive between it's two farthest flung breweries, the term takes on a different connotation.  I can't even get past Bozeman (three hours east of Missoula) in the same amount of time I can drive to Spokane, WA (three hours west of Missoula), two states over.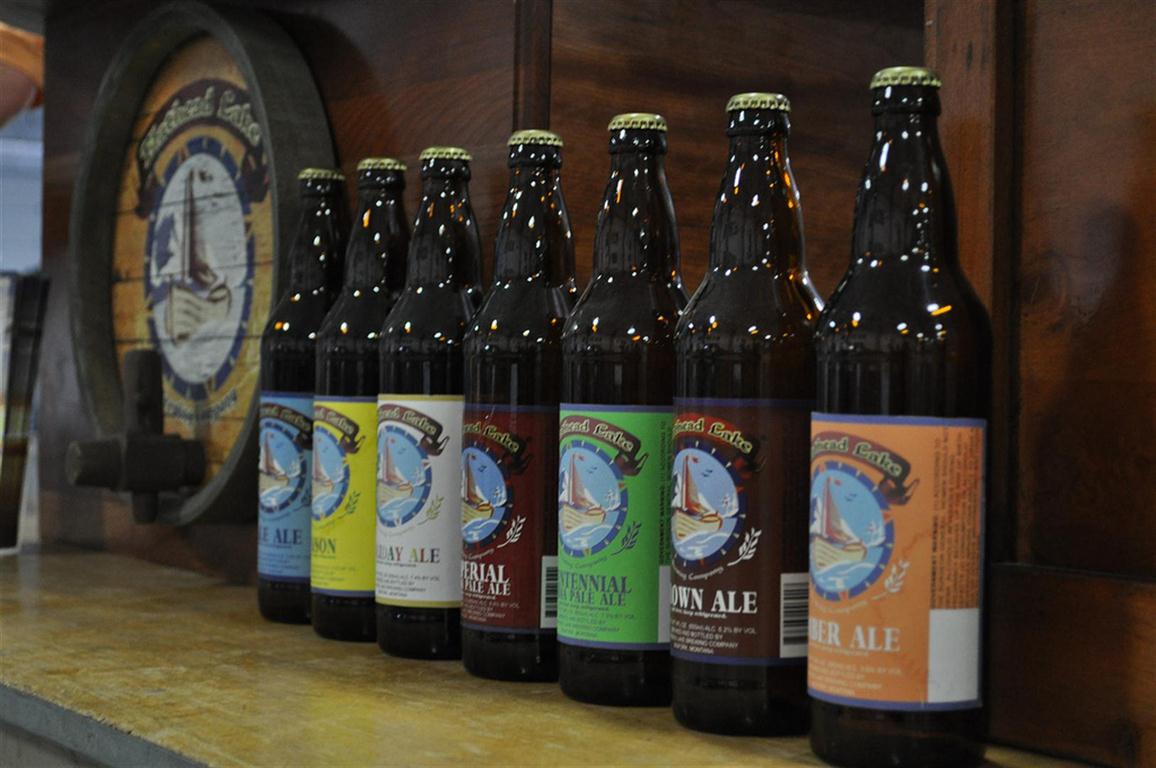 Is picking up a six pack of Bozeman Brewing Co.'s Bozone Amber (brewed three hours away) in my local grocery store the same thing as picking up a six pack of Bayern Brewing Co.'s Face Plant (brewed right here) in the same store?  Ever get bored with your local selection?  Does your local brewery (*gasp*) not make very good beer?  What then?
It's important to support great beer, period.  When it's brewed in my town I'll happily drink it.  When I travel, the local breweries are always a great source of something new-to-me and I'll happily drink it. 
What does "drink local" mean to you?