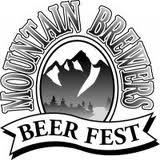 The Mountain Brewers Beer Fest, held this past Saturday in Idaho Falls, ID, is one of the biggest and best in the West with more than 80 breweries serving hundreds of beers.  Even more breweries enter the associated brewing competition.  The competition is sanctioned by the North American Brewers Association and consists of a blind format judging with judges comprised of brew masters, beer journalists and certified judges. 
Montana breweries fared very well in the competition and brought home plenty of medals.  Here, in alphabetical order, are the Montana winners:
Bitter Root Brewery (Hamilton)
Bronze: Belgian-Style Pale Ale for Bitter Root Belgian Gold
Bozeman Brewing Company (Bozeman, duh)
Gold: American Style Wild or Sour Ales for The Funky Virtue
Gold: Bohemian-Style Pilsner- Dortmunder/Export for Pinhead Pilsner
Bronze: Vienna Lager for Bozone Vienna Lager
Flathead Lake Brewing Company (Bigfork)
Bronze: Flanders-Style Red or Brown Ale for Montucky Sour Cherry Brown
Kettlehouse Brewing Company (Missoula)
Silver: Belgian-Style Dark Strong Ale for '09 Brick and Mortar Porter
Silver: Carbonated Soft Drinks for Ginseng Ginger Ale
Gold: English-Style India Pale Ale for Double Haul North
Bronze: English-Style India Pale Ale for Double Haul South
Madison River Brewing Company (Belgrade)
Gold: American-Style Barley Wine for Frostbite Barley Wine '09
Gold: Scottish-Style Light, Heavy and Export for Copper John Scotch Ale
Silver: Scottish-Style Light, Heavy and Export for MRBC 58 Schlling
Montana Brewing Company (Billings)
Bronze: Belgian-Style Pale (Golden) Strong Ale for Billing's Blonde Ale
Bronze: Baltic-Style Porter for White Eagle Baltic Porter
Bronze: English-Style Summer Ale for MBC Golden Ale
Gold: Hefeweizen, Dark Hefeweizen for MBC Wheat
Gold: American-Style Pale Ale for MBC Pale Ale
Silver: Double/Imperial India Pale Ale for Juice-Head Gorilla Imperial IPA
Gold: Ordinary Bitter for Happy Hour Hero
Gold: American-Style Amber Ale for Hooligan's Red Ale
Bronze: English-Style Mild Ale for MBC Amber
Red Lodge Ales (Red Lodge)
Gold: Kolsch for Reserve Ale
Silver: Hefeweizen, Dark Hefeweizen for Helio Hefeweizen
Bronze: Altbier for Glacier Ale
Silver: Robust Porter for Red Lodge Porter
The full list of winners is available at this link.