Evan Bowser had a plan.  We he retired, Evan thought he'd open a brewery.  Somewhere along the line things didn't quite work out that way.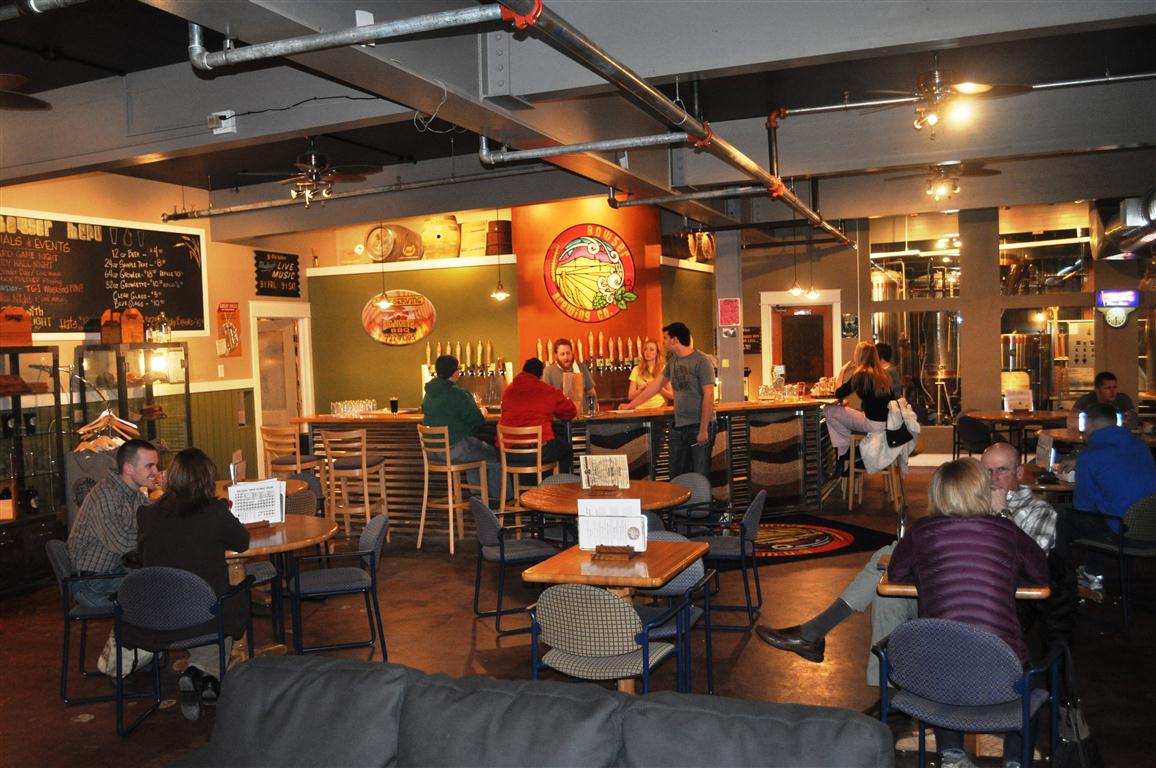 Now at the ripe old age of 27, Evan finds himself presiding over Bowser Brewing Co., Great Falls, MT's first brewery in the modern age of craft brewing. Staffed by veteran head brewer Dennis Holland, Evan and his crew are taking Great Falls' beer-craving residents on a fun ride of experimental brewing.
I stopped at Bowser Brewing in February to visit with Evan, check out the facility and sample the beer.  Passing through the front door there's a comfortable and warm feeling to the space.  The seating area is large, with various tables, couches, a fireplace and memorabilia displays.  The brewing facility sits behind large glass windows providing a great view of the action.  The bar area has plenty of seats and is backed by twelve taps, flanked on each side by seven additional taps dedicated to filling growlers.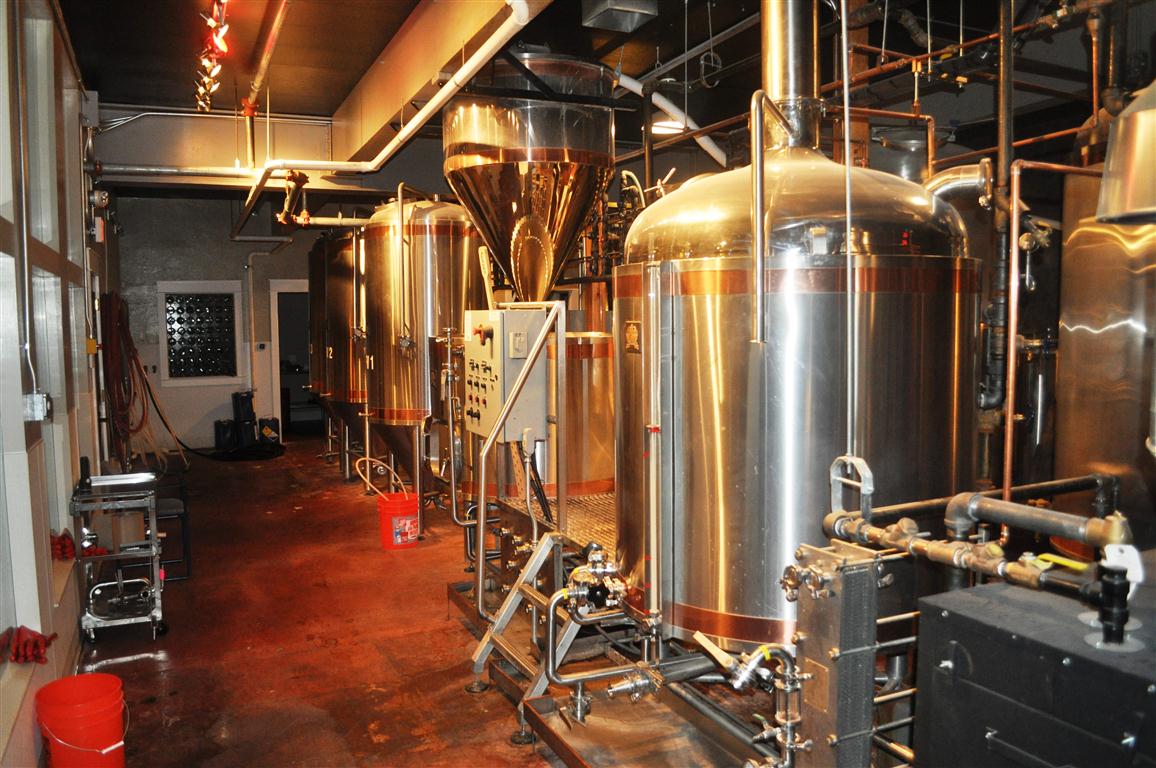 Experimentation has definitely been Bowser Brewing's hallmark.  Between their opening in December and my trip in mid-February, Evan tells me they'd brewed 30 different beers.  You'll certainly find some "regulars" in their tap line up such as Electric City IPA.  But even some of the regulars come with a twist like the Strawberry Blonde, a taproom favorite.  It's a good bet you'll find something new on tap every time you go. 
I'm a sucker for coffee stouts and was happy to spot Midnight on the Missouri Coffee Stout among the choices that night.  Bower's version had a wonderfully roasted bite to it with a few dark chocolate notes, but mostly dark roast.  Rich, medium bodied with a full mouthfeel and a touch of creaminess in the middle.
The scotch ale also impressed.  A bit of peated malt comes through very nicely in the aroma and you can just about trick yourself into believing you had a rocks glass of scotch in front of you. Flavors are predominantly classic caramel malt along with a touch of smoke in the background.  To add to the flavor, Bowser soaked oak chips in 18-year Macallan Scotch, then tossed them into the bright tank, ensuring an ever changing level of scotch flavors and aroma as the tank empties.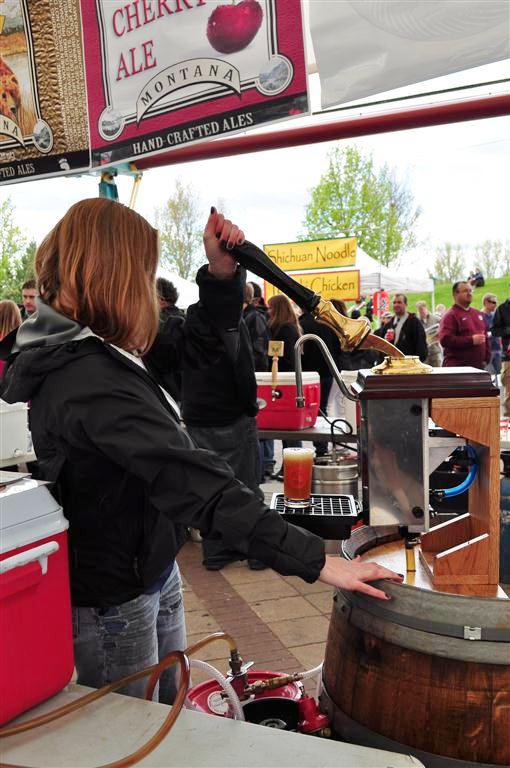 More recently I had a chance to try two more of Bowser's beers at the 20th Annual Garden City Brewfest in Missoula, Electric City IPA and Nosferatu Resurrected Imperial Ale.  Both impressed the crowd, and it was great to have the IPA poured through the cask engine.
It's clear from the frequent and varied crowd at Bowser Brewing that Great Falls was ready for a place like this.  Bowser is also one of the more social media savvy breweries with frequent, enthusiastic updates on facebook and even the occasional video.  They're also one of the first I've seen to carry "growlettes," a 32 ounce growler.  Hate the name (not of their doing), but love the ability to grab a variety of brews in a smaller package.
It looks like Great Falls is in for a good ride.