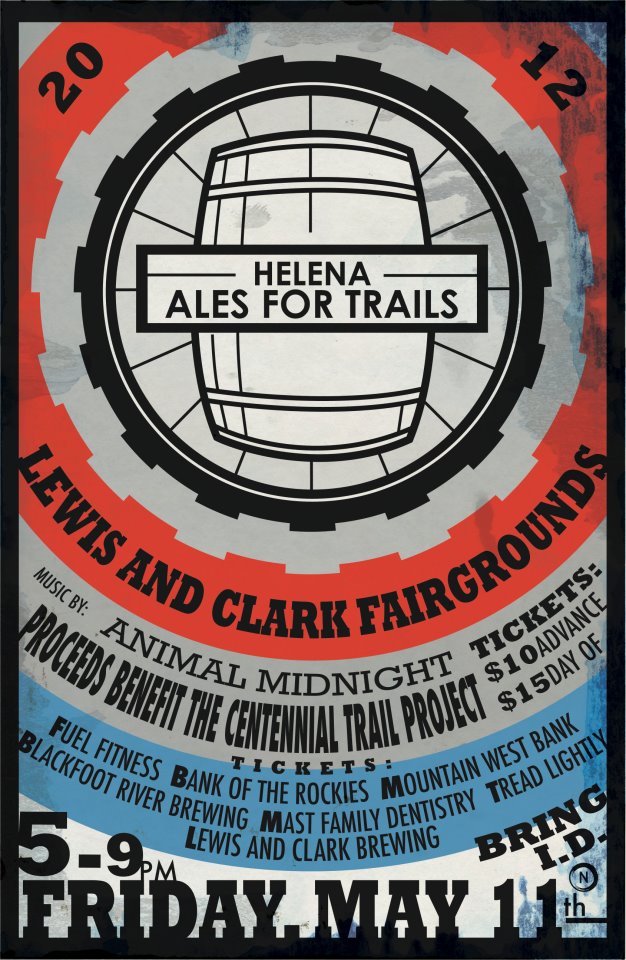 Helena's 2nd Annual Ales for Trails fundraising event takes place this Friday, May 20, from 5:00 to 9:00 p.m. at the Lewis & Clark County Fairgrounds.
Helena Ales for Trails exists to invest in the community by investing in the Helena trail system. Tickets are $10 in advance ($15 at the door) and are available through Thursday at Fuel Fitness, Tread Lightly, Bank of the Rockies, Mountain West Banks, Mast Family Dentistry, Blackfoot River Brewing and Lewis and Clark Brewing, all in Helena.
A ticket lands you a 6 oz. Helena Ales for Trails pilsner-style glass and 4 coupons for five 6 oz. beers.  Expected breweries include Blackfoot River, Lewis & Clark, Harvest Moon, Higherground, Draught Works, Quarry, Blacksmith and Flathead Lake. Additional beer coupons are $1 each.
Proceeds from the event will benefit the Centennial Trail, a paved non-vehicle path that will connect Spring Meadow Lake at Helena's western end to East Helena. 
For more information, head to Helena Ales For Trails facebook page.